Save The Child Refugees Of South Sudan – Sudan Angels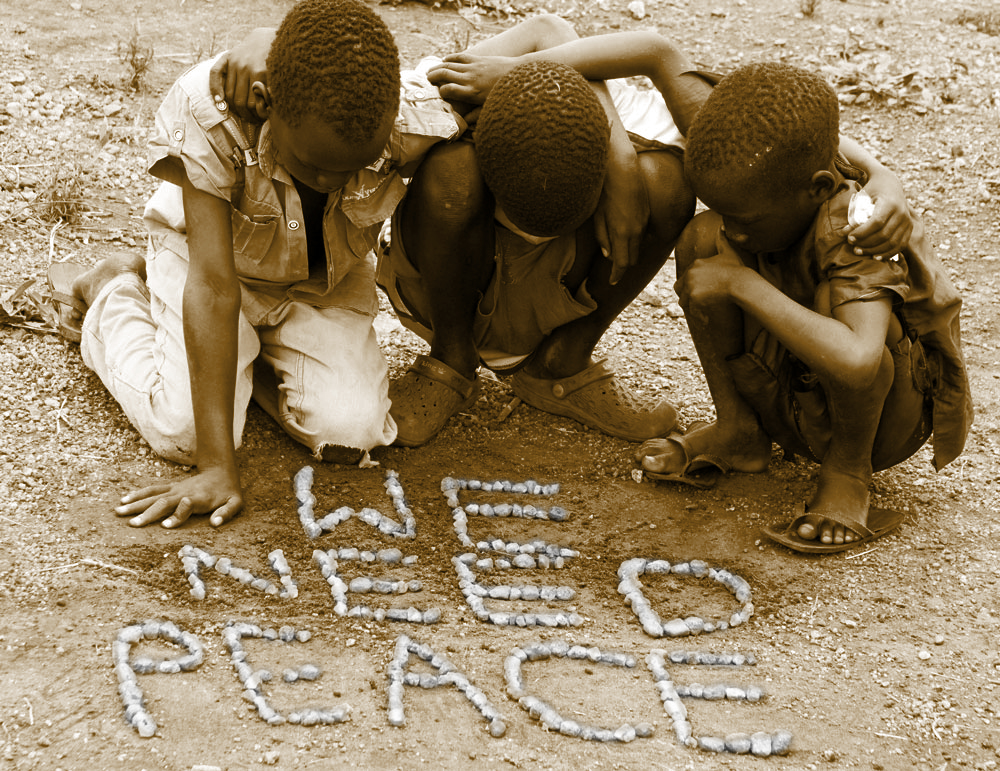 Children Refugees Who Fled Their Homes Due to Violence
My name is Neil Corkery and I'm president of the Sudan Relief Fund, a non-profit founded in 1998. I want to tell you about a part of the world that has no voice, but desperately needs to be heard.
When I am in South Sudan (located in central Africa) visiting the poor and destitute for our relief work, one thought continues to dominate my heart:
"Imagine this was my child. I want to do all I can to save them."
Tens of thousands of children in South Sudan currently lack basic necessities such as clean water and food and access to proper healthcare. Each day, I see more and more children showing up in refugee camps… and it's devastating to see them dying – when they could have been saved.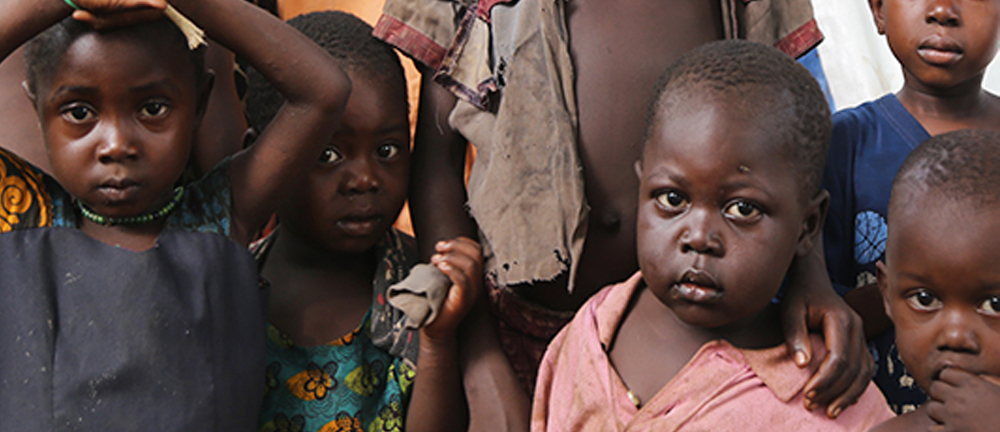 Shocking Number of Children are Orphaned When Their Parents are Killed by Militia
The South Sudan Angels is a compassionate, generous, and committed group of people who pledge to provide regular, consistent support to these children because they know the crisis isn't solved with just one gift. It is really like they become angels watching over and protecting these innocent young boys and girls.
They need food, water, and care EACH MONTH.
The children need help. More than just one meal or one cup of clean water.
They need food, water, and medicine EACH MONTH.
Since its inception, the Sudan Relief Fund has made great strides in providing peace and hope for the future of the people of South Sudan by alleviating humanitarian concerns and assisting with the development of vital infrastructure. Sudan Relief Fund volunteers have built schools and hospitals, organized educational training programs, drilled wells for clean water, and delivered large quantities of food to the people of this war-torn region.
Unfortunately, the people of South Sudan need more help. As violence continues to rage across the country, more and more people are being displaced from their communities. Homes and businesses are being destroyed. Thousands of people, especially children, are left starving. The Sudan Relief Fund is doing all it can to make a difference, but we need help from our donors.

Sadly, Infant Mortality Rate is 100 Times Higher than in the US
You can make a difference by joining a group of monthly donors called the South Sudan Angels. By becoming an Angel and committing to donating monthly, your gift will make a significant impact. Monthly donors provide support we can count on, which allows us to continuously deliver aid to our volunteers overseas, month after month. While individual donations are important as well, we cannot depend entirely on them to consistently help us deliver regular services.
When you join the South Sudan Angels, you're giving the people of South Sudan
the dependable and reliable regular assistance they need to move forward.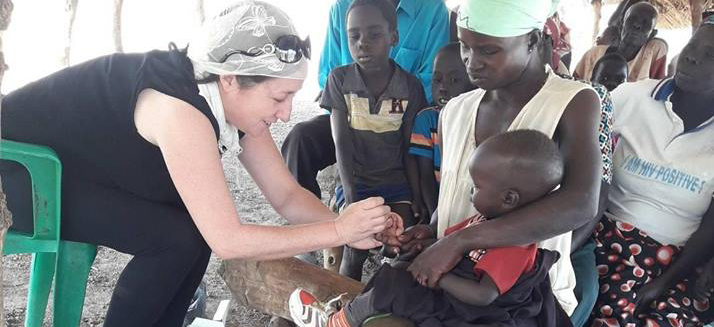 Little Thomas Receiving Life-Saving Malaria Treatment

By donating just $25 a month, you can help us save more children from starvation and malnutrition by providing them with clean water and meals.
By donating $100 a month, you will supporting life-saving medicine to treat malaria (caused by just one bite of a mosquito) and pneumonia, some of the leading causes of death of the refugees.
By donating $500 a month, you will be providing crisis pregnancy support for expectant mothers who would otherwise give birth, often out in a field outside of a refugee camp. Your gift will be used for a sanitary and safe place for these women and medicine and treatments for their new babies to survive. You will help us reduce the shocking infant mortality rate that's 100x higher than in the United States.
Want to know how you can make your donations have a bigger impact? When you select the ACH (eCheck) option for your donation, there are smaller transactions fees when compared to a credit card. That means that more of your money will go toward our relief efforts. 
Yes, I Will Become a South Sudan Angel!
Donations types accepted:



---