St. Clare's House for Children
Franciscan missionary, Father Federico Gandolfi, is one of our partners who came to Juba in 2015, and currently directs St. Clare's Home for Children orphanage. He recently sent us a request and we wanted to share his story with you.
There were so many of them. And they were so young. That was my impression when I arrived in the capitol city of Juba, where I first encountered the street children. They were orphans, casualties from war or disease. Others were abandoned, becoming separated and lost when families fled from enemy soldiers. Many never found their parents again.
I knew I longed to serve those in need here. But it had never been my intention to start an orphanage. I simply began ministering to the needs of the children I found, bringing them food, water, clothes, and medicating their wounds. On the streets here children are vulnerable to disease, starvation, conscription into slavery to warring factions, or even attacks by wild animals such as hyenas.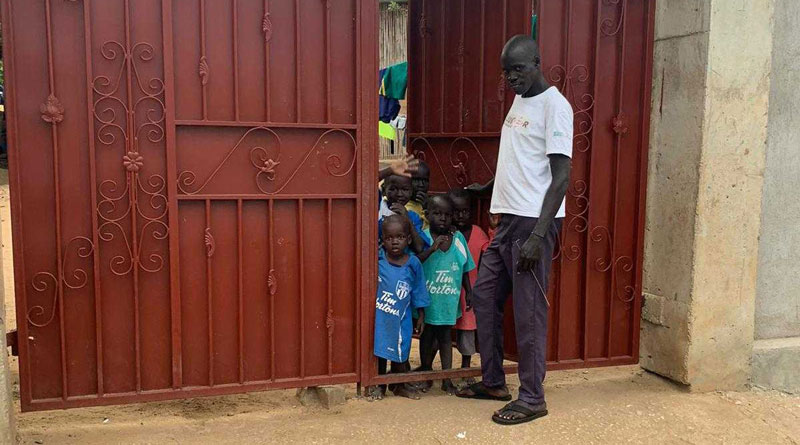 So I continued to check on them and help them as best I could. Then one day I discovered a twelve year-old boy, Raheem, whose name means compassionate. Raheem had died from an infection in his leg that could have been treated, but I was unable to save him. In that same month, two more children were shot and killed during the night. All this broke my heart, and I knew I had to find a way to do more.
At first I collected the children in the evening and began sheltering them in an empty house. Then their numbers began to increase. More and more children started coming to the house for shelter and security. As I looked at all these new faces coming to me in hopes of finding help, it became clear no one else was going to do it. I had to find a solution on a much larger scale to meet their needs.
So we immediately organized ourselves into a local endeavor, and took the name of St. Clare, which has the purpose of welcoming orphans.
At that time we were based in a different location in Juba, not the current site of St. Clare's Home today. It took me by surprise how difficult it was to find a place to house the children. Even when we were merely looking to find places to rent, the neighborhoods didn't want us. They didn't want to share the area with children coming from the street, which I thought was very painful. Through God's grace, eventually we were able to secure a longer-term location and found a house to rent. I never imagined I would be running a children's home. But God led the way and revealed to me what needed to be done to care for His children.

So far, we have 78 children at St. Clare's, including infants that are just a few weeks old. Babies require extra care, resources, and around the clock monitoring. Thankfully there are local women who help and are known as "mommas." They help to cook, clean, babysit, and keep the children bathed. And we need to arrange for women to be here nearly 24 hours a day, because we have very, very young children who need constant care.
Recently, the government sent baby brother and sister twins to St. Clare's. Tragically, their mother died in childbirth, and the babies were discovered. I'm sorry to say the baby girl didn't survive, but the baby boy is thriving. We never know for sure when the government will bring a child to our doors, or when children will arrive on their own. But we turn none of them away.
We strive to be resourceful here at the orphanage. We have a bore hole that produces clean water, and the home is powered by solar electricity which I was able to install. But the ever growing needs of the children are a constant concern.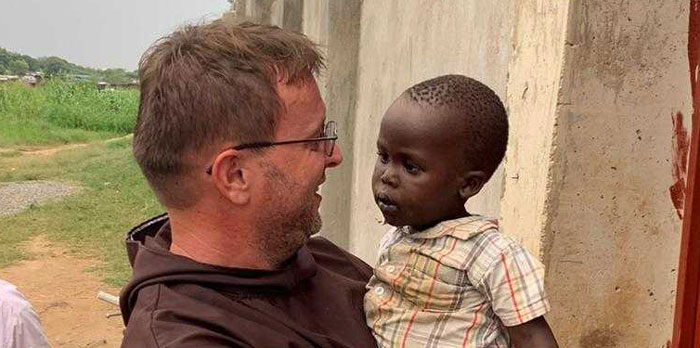 There is an immediate need for a vehicle, as we currently have no means of transportation if we must drive a child to the hospital, or go out to restock supplies. On our ideal wish list is a minibus containing nine seats so we could transport several children at a time. Currently if we require transportation, we have to rent it, which is very costly.
We also fund as many scholarships as we can for the older children to go to school. At the local school, there are school fees and the cost of uniforms. While we have a large population of very young children, they will all need to attend when they become of school age, and this will be a significant ongoing need. 
Like everyone else, we have been affected by COVID and felt the impact of delays or lack of availability of basic resources. It has been difficult as we rely on these resources daily, as you can imagine, with 78 children. Shortages have become a new reality and forced us to find more ways to stretch the little we have.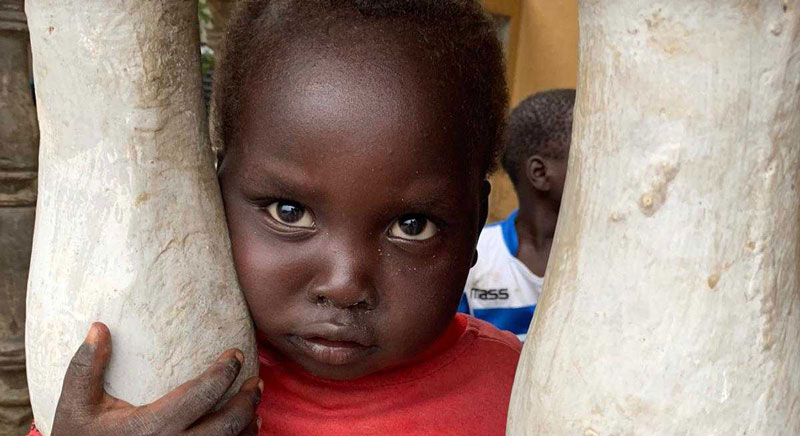 Our vision for the future of Saint Clare's orphanage is to have our own land to build a home for these children, so we no longer have to rent. And hopefully someday even a primary school where our children can attend for free. We would like to share the school with other children from surrounding communities, so the children here are not isolated and can learn from their first ages the social skills which are so important for their life. 
It is our vision to have a safe and healthy home, where our facility can have enough room to welcome any child who needs help.
Pace e Bene



Fr. Federico Gandolfi, OFM
Juba – South Sudan
Sudan Relief Fund sponsors many of Father Federico's projects, including St. Clare's Home for Children. If you would like to help the work of Father Federico in his mission to care for these orphaned children, please consider giving a gift to St. Clare's Home through the Sudan Relief Fund. And if it is within your means, please consider making a monthly gift to provide consistent help for the ongoing needs of the children. And pray that more find their way to these doors and off the streets.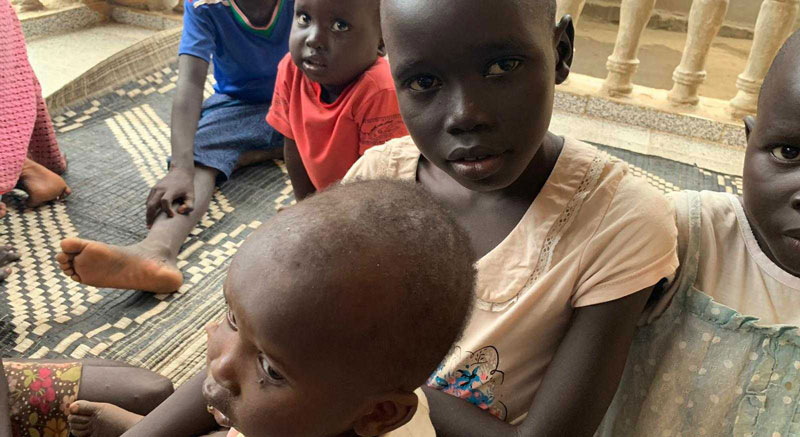 While we want to serve the orphanage's most immediate needs of food, medicine, and shelter, perhaps you are a donor who has the means to do more. If you, your church, or organization can help provide funds to secure St. Clare's own property and help build a school building, please contact Brendan Gotta, our Director of Stewardship, at bgotta@sudanreliefund.com.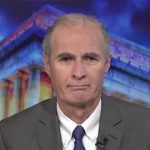 Sincerely,

Neil A. Corkery
President
---
Corporate Match - Increase Your Gift at No Extra Cost!
Did you know you may be able to double the amount of your gift to Sudan Relief Fund without giving an additional dollar of your own? Thousands of companies and organizations participate in Corporate Match programs. This means they match dollar-for-dollar the amount their employees donate to charitable organizations – effectively doubling your gift! Imagine creating twice the impact and twice the reach of your contribution. Twice the food relief, twice the funding for clean water or shelter, or twice the medicines! Simply click here to see if your organization is part of this cooperative. If yours is not listed here, it's still worth checking into. Many companies have matching programs of their own.