Noeleen Loughran
Nurse Partner of the Malo Leper Colony, Administrator of Street Children Program, Rumbek
Our partner, Noeleen Loughran, is a gift from God to the people of Sudan. A missionary nurse from Ireland, Noeleen followed God's call and sold everything she had to move to Africa in 2013 to minister to suffering souls. She has served orphans in Kenya, farmed in Uganda, and worked in the world's largest refugee camp, Bidi Bidi, providing medical care and comfort to thousands. After six years of treating up to 400 patients a day at the camp in Northern Uganda, she has come to South Sudan, accompanying thousands of refugees who were forced back to their homeland as the camps were closing. Noeleen currently ministers to a leper colony in Malo, near the town of Rumbek, South Sudan. She also runs a program for children she finds orphaned and homeless who are living on the streets of Rumbek, sharing God's love with them all.
Where are you from originally?
I am originally from the small village of Emyvale in Ireland.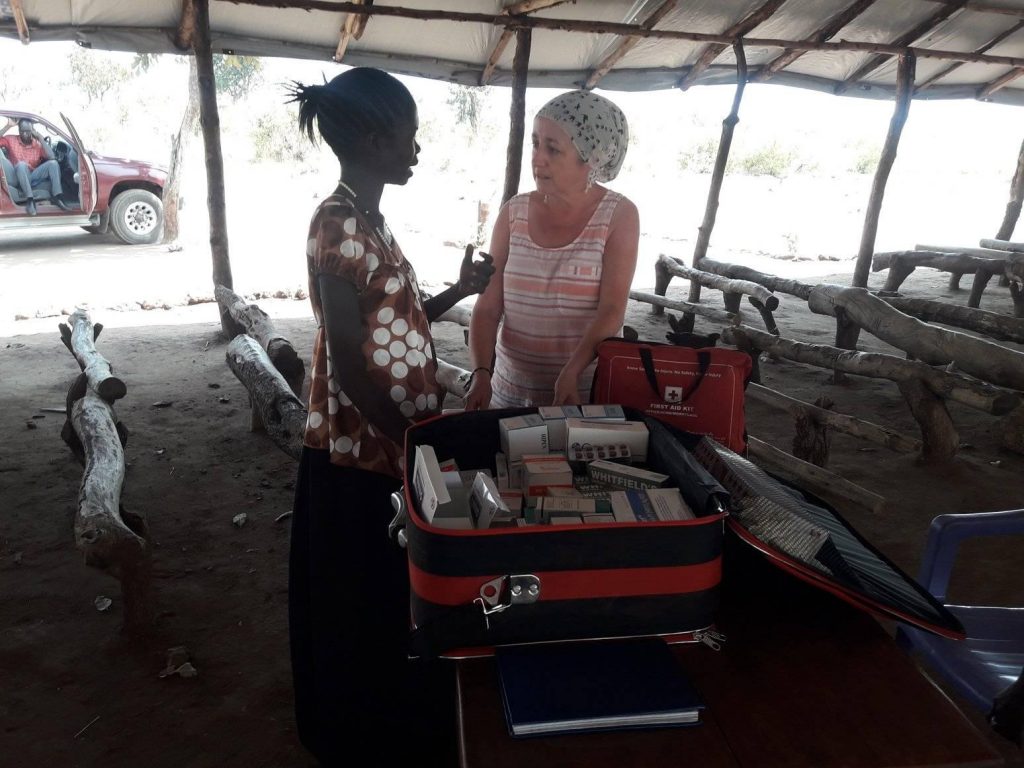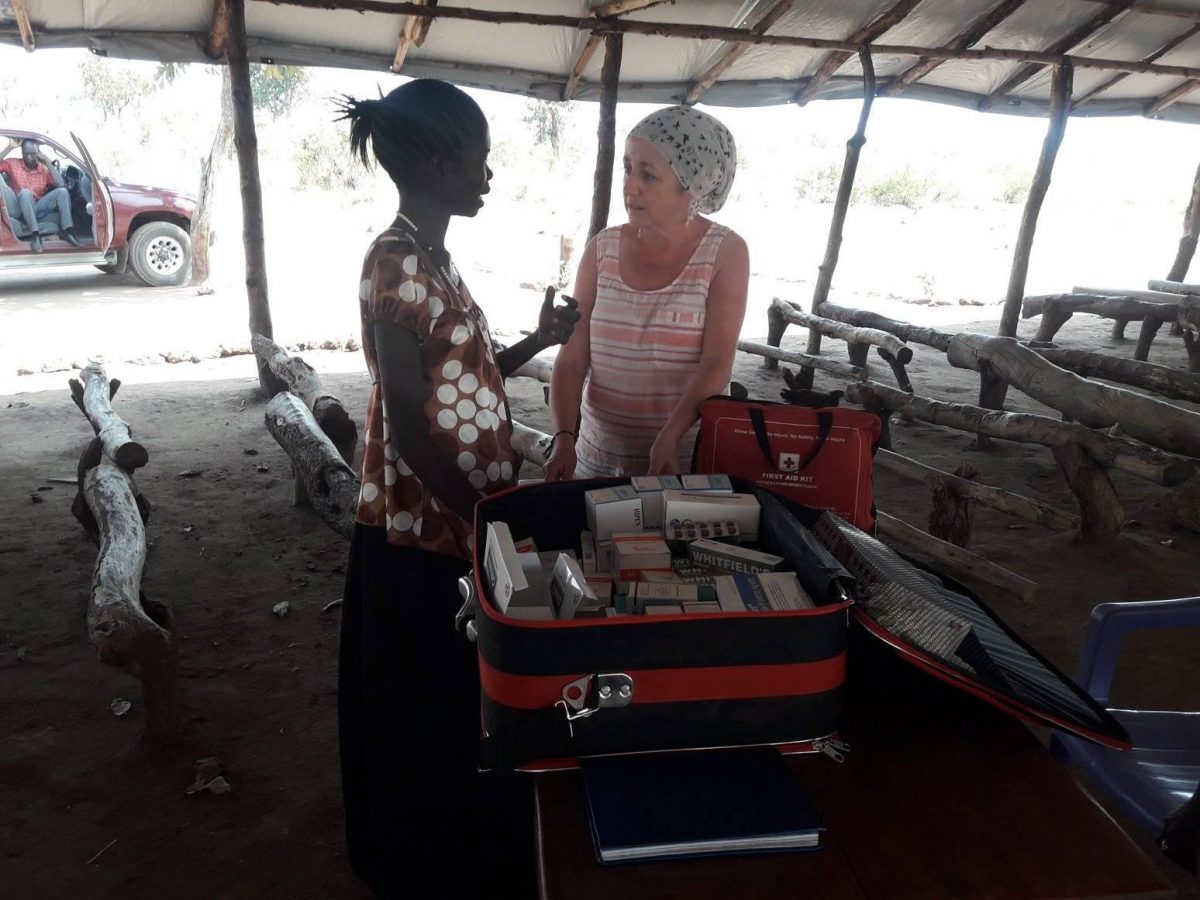 Do you remember when you felt called to mission work?
I remember very well the day that I was called to mission. It was about 3 months after my father had died. Fr. John Skinnader, a local missionary priest, came to visit me while he was home on holiday. We were chatting over coffee as he told me about his work and experiences. My heart jumped eagerly as I hung on to his every word. As a young girl, I had always wanted to serve as a missionary, but circumstances never permitted it. As he continued talking about his work and where he was located, which was South Sudan, I felt as if I was floating into a dream.
"I wish I could go and help," I told him.
"You can. There is nothing stopping you," Fr. Skinnader said.
As he left the house, my head was in a maze. It was all so sudden. In the matter of an hour, I was selling everything I owned, giving my safe haven life up forever, so that I could go work for the poorest of the poor.
I was delighted. I never belonged in this materialistic life anyway, I thought. Within 3 months I was gone, after selling everything I owned to get there. I never questioned it at all; this was my life now. I didn't need any time to get accustomed to the poor lifestyle. It was as if I'd been there all my life.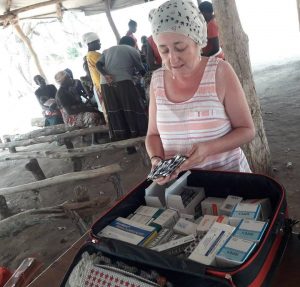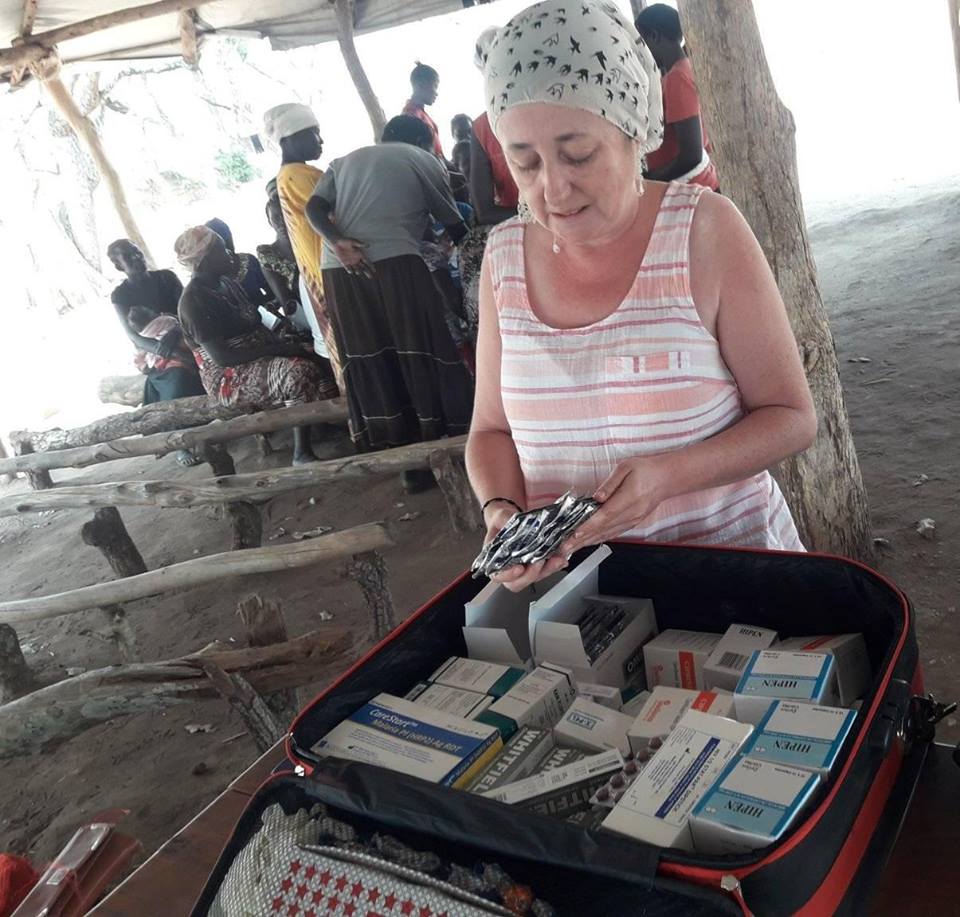 How did you end up in South Sudan?
I began at an HIV Orphanage in Kenya, where I built a farm for the children and taught livestock farming. I then went to Northern Uganda and worked with the South Sudanese MADI tribe. After that I served for six years at the refugee camp in Bidi Bidi, at the time being the largest refugee camp in the world. When the refugee camps were closing and urging people back to their country, I accompanied thousands of returning refugees to South Sudan, and am currently living in the town of Rumbek.
Shortly after, I discovered over 500 people barely surviving in a leper colony in the neighboring village of Malo. They were destitute after having been chased from place to place for many years. They were severely lacking in food, clean water, shelter, clothing, and had absolutely no medical care to treat their curable illness and many other maladies they are suffering.
I knew God wanted us to help these people. So we are currently working with the Sudan Relief Fund and volunteer partners to help these hundreds of men, women, and children to have a home, provisions, and healthcare, so they can heal and thrive as a community. I was struck by how there is nothing of any description here. These people are living in dire situations. I immediately felt called by God to take the people of the colony as my own and harness them into a life filled with love, happiness, support, and God's grace. With great thanks to Sudan Relief Fund who stepped in to save the lepers from being chased away due to their illness again, we were able to talk with Chiefs who eventually allowed them to remain. We were able to support them with food, clean water, medicine, housing, love, and respect which they never before received. Up until now they were isolated, abandoned, suffering from malnutrition, alone, frightened, and in fear of constantly being attacked or killed.
I am also running a Street Children Program for those who have lost their parents and have no other option but to live on the streets in Rumbek, where they can be killed or even eaten by Hyenas.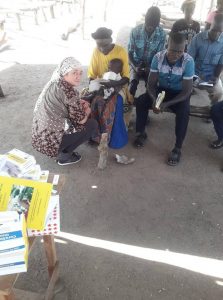 What are the biggest challenges to carrying out your work?
The biggest challenge we face is constant financial need. Almost everything needed has to be shipped from Uganda and outside countries, and the cost of transportation is huge. There is so much we can do for these beautiful people who need so much in order to live humanely. Many have no hands or feet and are unable to feed themselves, let alone provide for their children.
I have to say I have never been in a place like this before. When I came here, I sat for two days barely speaking, I could never believe that humanity actually lived in the town of Rumbek. It is so desert-like that even grass does not grow in most places. I prayed constantly for the will to sustain such environmental challenges which I never believed I could live in, but my prayers were answered. I have no doubt in my mind that God has chosen no task too difficult for me and this is where He wants me. With all the challenges within the leper colony, there is a tremendous presence of the Holy Spirit.
Can you describe a happy moment or memory from your work?
My happiest memories are when I look into the eyes of a child or an old woman and they gaze at me with a smile of happiness and peace.
What do you love most about the people of South Sudan?
There are so many things to love. The people of South Sudan are a mirror of love, acceptance, kindness, spirituality, and hope. They expect so little, yet offer all they have. They accept life and death in a way I've never known. They are a country that you not only love, but a people that you're in love with.
What is the current urgent need?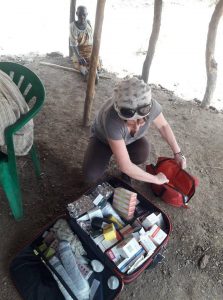 Our biggest need here is prayer, followed by the love and kindness of everyone who reads this, where each one could share a little of what they have to help God's people who He speaks of so often in his words. Anyone can become part of this journey to save His lost and abandoned people and share in the challenges and joys.
My most urgent need is food supplies, medicines, clothes, and clinic equipment which is the most expensive.
How do donations help your ministry?
Without the aid of donations, my work would be impossible. I could not remain here to offer medical assistance and emotional support. Thousands would die without the treatment that is made available through the generosity and kindness of donations. The refugees pray each Sunday for all the people who support them through donations and help them stay alive. They also ask for those who donate not to forget them. Donations are the only way my ministry can continue, but it is also necessary to remember that those contributing are very much a part of the ministry, too. We need everyone's support, generosity, and kindness. The people cannot live without them.