Our new partner Noeleen Loughran is a gift from God to the people of Sudan. A missionary nurse from Ireland, Noeleen followed God's call and sold everything she had to move to Africa in 2013 to minister to suffering souls. She has served orphans in Kenya, farmed in Uganda, and now works in the world's largest refugee camp: Bidi Bidi. Fleeing ceaseless violence in South Sudan, hundreds of thousands of people have found refuge at Bidi Bidi. A majority of them are teenagers and children. Noeleen has love for them all.
1. Where are you from originally?
I am originally from the small village of Emyvale in Ireland.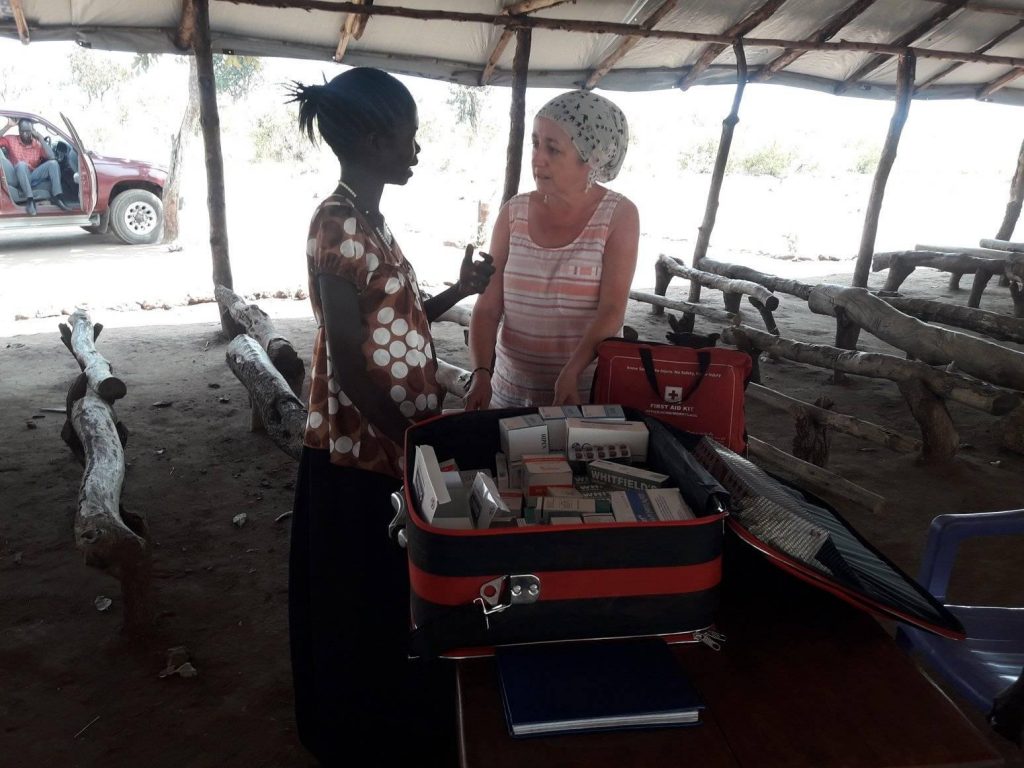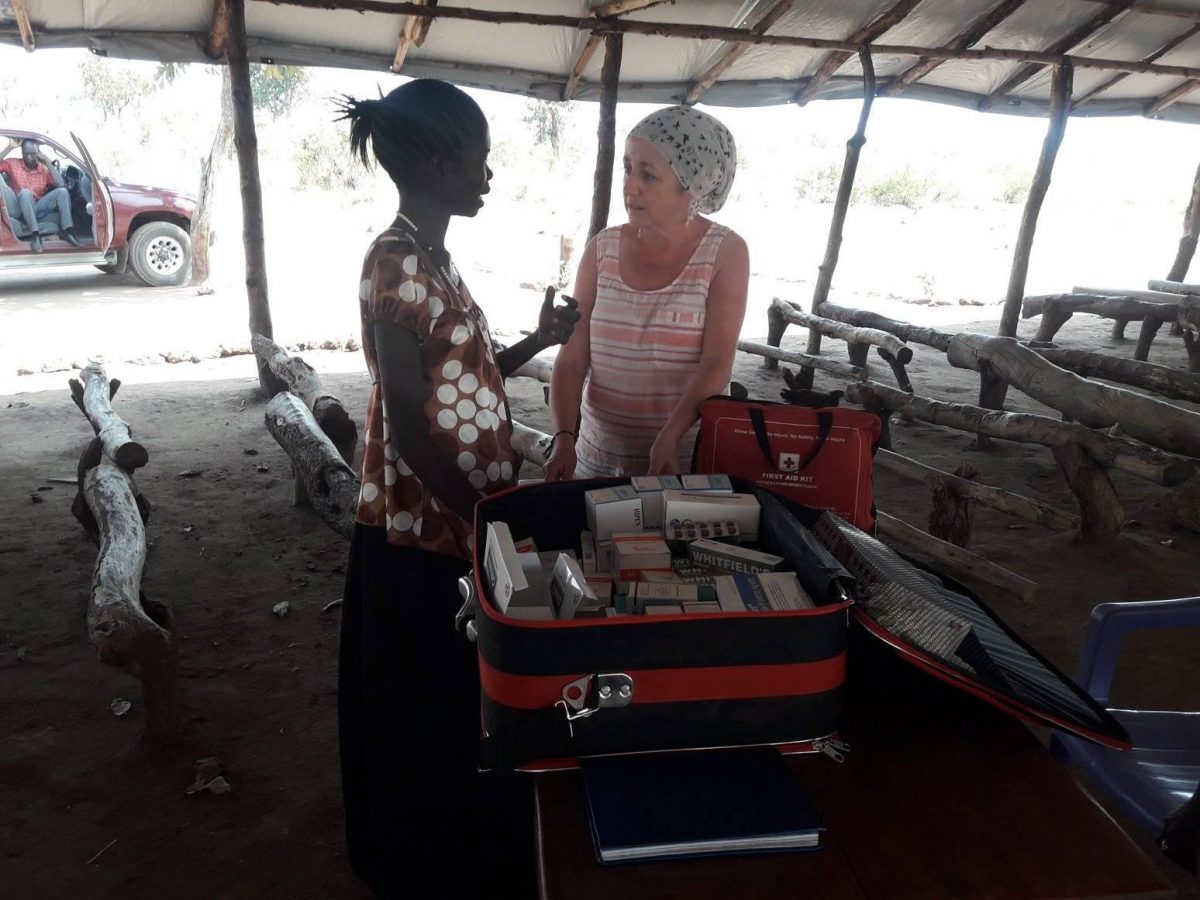 2. Do you remember when you felt called to mission work?
I remember very well the day that I was called to mission. It was about 3 months after my father had died. Fr. John Skinnader, a local missionary priest, came to visit me while he was home on holiday. We were chatting over coffee as he told me about his work and experiences. My heart jumped eagerly as I hung on to his every word. As a young girl, I had always wanted to serve as a missionary, but circumstances never permitted it. As he continued talking about his work and where he was located, which was South Sudan, I felt as if I was floating into a dream.
"I wish I could go and help," I told him.
"You can. There is nothing stopping you," Fr. Skinnader said.
As he left the house, my head was in a maze. It was all so sudden. In the matter of an hour, I was selling everything I owned, giving my safe haven life up forever, so that I could go work for the poorest of the poor.
I was delighted. I never belonged in this materialistic life anyway, I thought. Within 3 months I was gone, after selling everything I owned to get there. I never questioned it at all; this was my life now. I didn't need any time to get accustomed to the poor lifestyle. It was as if I'd been there all my life.
3. How did you end up in South Sudan?
I began at an HIV Orphanage in Kenya, where I built a farm for the children and taught livestock farming. I then went to Northern Uganda and worked with the South Sudanese MADI tribe, and finally, I went to the South Sudanese refugee camp of Bidi Bidi.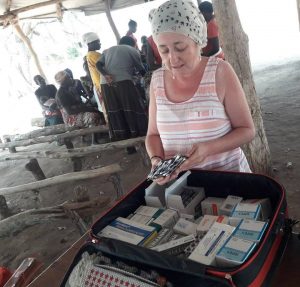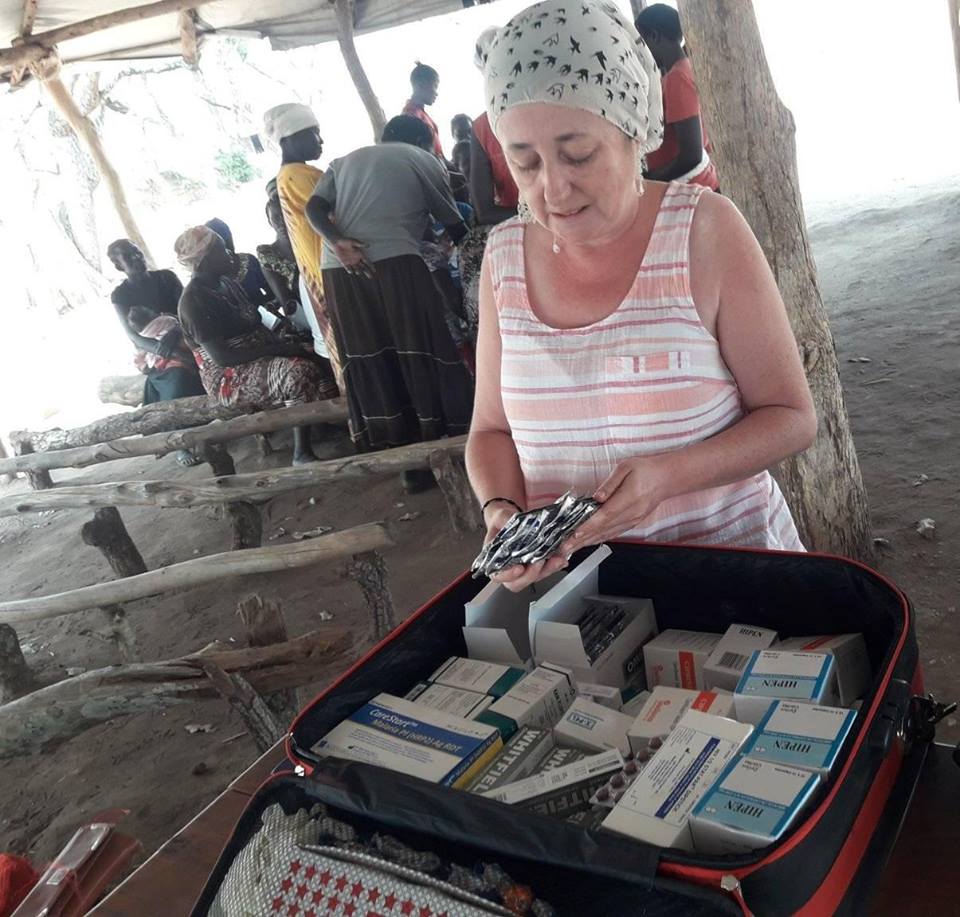 I stepped on a bus in the city of Kampala, Uganda. I didn't know where I was going, only that I was for sure going to the people of South Sudan. I had no accommodations booked, no friends, no idea what town I was going to, just a certainty that God was guiding me to my destination. I got off the bus 13 hours later on the border of South Sudan at 11pm. I asked for directions to a guest house and asked the owner where the South Sudanese refugee camp was located. She told me there was almost 300,000 refugees in the Bidi Bidi settlement. The next day I arrived at Bidi Bidi– a place that I can only call a desert.
Every face I met was war-stricken, lost, frightened, sick, malnourished, traumatized, and tearful. I fell in love with the people and immediately and knew I would never turn my back on them, and I'm not looking back. I have remained with them ever since, fought all their challenges with them, loved and cared for them as if they were my own. They are my own, each and every one of them. They are my life and this is my home. I'd been called to the South Sudanese from the very beginning. It was just a matter of making my way there, little by little.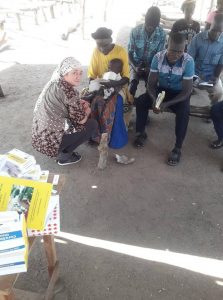 4. What are the biggest challenges to carrying out your work?
The biggest challenge I have is meeting the needs of the people. They have nothing and ask for so little, but they are so dreadfully sick and dying—it's inhumane. Meeting the needs of the suffering in a vast number of 300,000 is a daily challenge. It's extremely difficult trying to find medicine that I can afford so I can treat them in their volumes. Trying to save them all and asking the world to come to the aid of God's forgotten people is my biggest challenge of all.
5. Can you describe a happy moment or memory from your work?
My happiest memories are when I look into the eyes of a child or an old woman and they gaze at me with a smile of happiness and peace.
6. What do you love most about the people of South Sudan?
There are so many things to love. The people of South Sudan are a mirror of love, acceptance, kindness, spirituality, and hope. They expect so little, yet offer all they have. They accept life and death in a way I've never known. They are a country that you not only love, but a people that you're in love with.
7. What is the current urgent need?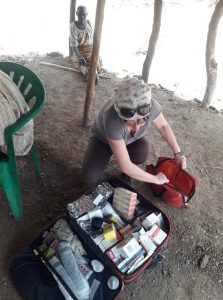 My most current and most urgent need is medicine and food provision. Almost all of the refugees, young and old, are suffering a terrible life of pain through illness. Medicines are hard to come by and they have no means of paying for them, so their suffering continues. Without the aid of the medical program we are providing, many would die. But many are not being aided through the shortage of medicine because of the lack of resources. Although medicine is my key need to saving lives and end suffering, food shortage is also there. There is no kind of sustainable growth in this desert land. Everything grows but is shriveled up by the scorching heat and lack of rain. The only food that they live on is their food rations of maize and 2 cups of beans each month.
8. How do donations help your ministry?
Without the aid of donations, my work would be impossible. I could not remain here to offer medical assistance and emotional support. Thousands would die without the treatment that is made available through the generosity and kindness of donations. The refugees pray each Sunday for all the people who support them through donations and help them stay alive. They also ask for those who donate not to forget them. Donations are the only way my ministry can continue, but it is also necessary to remember that those contributing are very much a part of the ministry too. We need everyone's support, generosity ,and kindness. The people cannot live without them.
---
Following is a testimonial from Kuol Mathubier of Rumbek, who posted a message of gratitude for the humanitarian work of Sudan Relief Fund partner, Noeleen Loughran, in his community.
A Visitor who is Changing my Community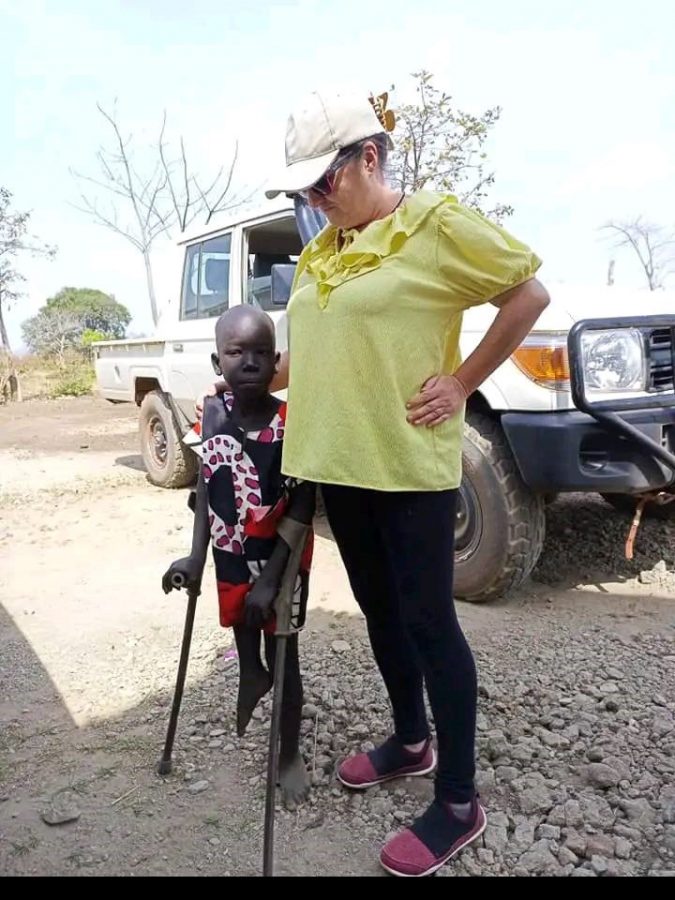 As they say, "Give credit to where it's due." It's always good to spare a moment to recognize those whose efforts are making a difference in our communities. There are people who travel miles and seas away only to come and work for the greater good of one or two of us, who at least deserve a "thank you" from both beneficiaries and witnesses. They're Good Samaritans or God-sent people.
Tonight the cursor of recognition rests on madam Noeleen Loughran. I call her "Mother of Hope" and an epitome of humanity. She is an Irish Spiritan working to help the poor, homeless, the sick, the elderly, and the absolutely vulnerable people in Rumbek.
As a witness, I'm writing this piece as a gesture that Rumbek community sees, appreciates, and acknowledges the contributions of this very important and helpful visitor, and that the Almighty God who sent her has a great reward in store for her for everything she has done, is doing, and will do. Thank you, Noeleendit!
-Mr. Bear