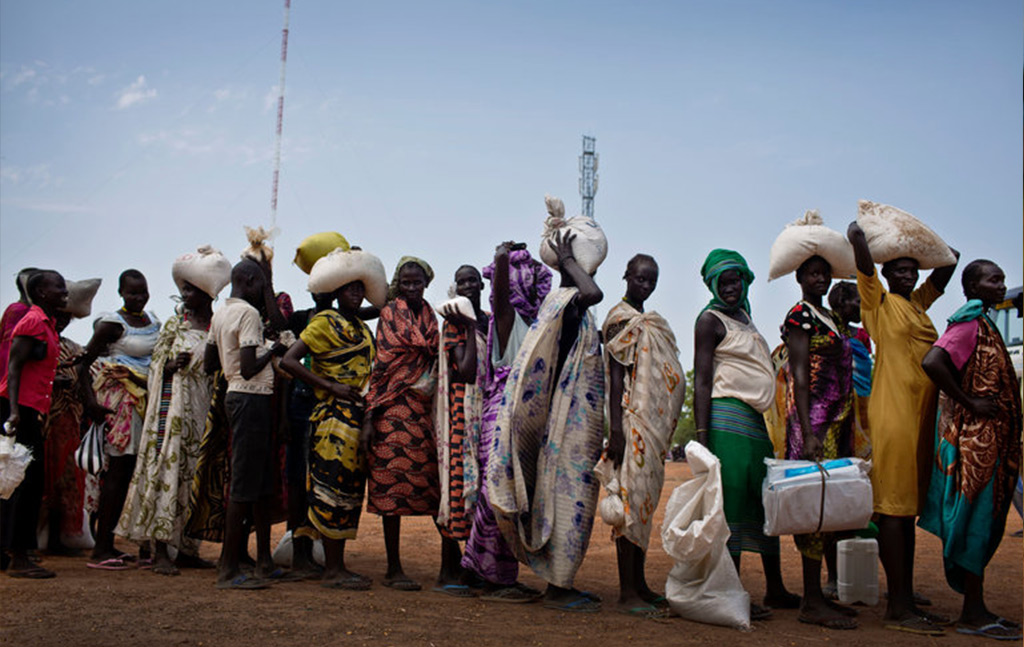 Breaking: Famine Declared in South Sudan; Millions in Urgent Need of Food

Famine in South Sudan has left 100,000 people on the verge of starvation and nearly 5 million people, more than 40% of the country's population, are in need of urgent help!
"Our worst fears have been realized," said Serge Tissot of the Food and Agriculture Organization, part of the United Nations. "Many families have exhausted every means they have to survive."
The war and a collapsing economy has disrupted farming and left people with little choice but to scavenge for food to survive. The situation is dire right now; thousands of children and families have fled their homes and are living deep in the swamps or sweltering bush. These desperate people are surviving off wild plants and filthy, contaminated water.
"Over a quarter of a million children are already severely malnourished," said Jeremy Hopkins, a Unicef official in South Sudan. "If we do not reach these children with urgent aid, many of them will die." (To read the full report, click here.)
South Sudan constitutes one of the biggest emergencies in Africa right now, perhaps the largest! While many organizations have fled the area due to violence, Sudan Relief Fund is still committed to staying and helping those in need of urgent food. We ask that you please send an emergency donation so we can continue our life-saving work.

DONATE NOW TO FIGHT HUNGER AND FAMINE IN SOUTH SUDAN
Will you please give what you can today? Millions of South Sudanese can only survive with our immediate help! These are sad and desperate times. We pray that you will act quickly.