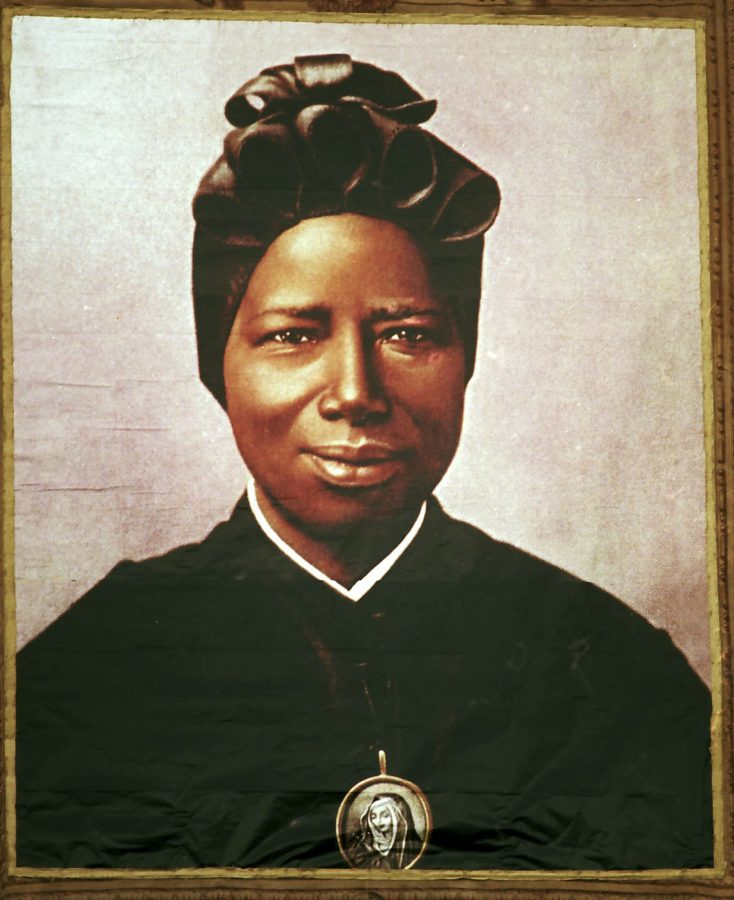 We have decided to adopt St. Josephine Bakhita as our patron. St. Bakhita, a native of Darfur, was for many years a slave of Muslim masters in El Obeid until she eventually found freedom and became a nun. She was named the patron saint of Sudan in 2000 when she was canonized by Blessed Pope John Paul II.
A tapestry portrait of St. Josephine Bakhita, an African slave who died in 1947, hangs from the facade of St. Peter's Basilica during her canonization at the Vatican Oct. 1, 2000. St. Bakhita has become an intercessor for Sudanese Catholics who pray for her help in ending the conflict in Darfur. St. Bakhita was born in the Darfur region of what is now Sudan. (CNS photo/L'Osservatore Romano via Reuters.) (Sept. 5, 2008.)
A former slave who became a saint, Bakhita is a poignant novel inspired by a true story that explores how a human being can survive the obliteration of her identity, and how kindness and generosity can be born out of profound trauma. Read how her story unravels and buy the book today.