Displaced Sudanese Overwhelming South Sudan
Refugee Kits Are Needed to Save Thousands of Lives
When Rebecca fled South Sudan several years ago to escape fighting in her own country, she never thought she would be back as a refugee in her home nation.
Rebecca was one of many who headed north to Sudan during the civil war. She made a home for her children and earned a living for years as a housekeeper. But a sudden violent clash in April between Sudan's government forces and militia backing the ousted dictator, instantly changed everything.
Bringing only what they could carry, Rebecca and her family traveled for five days by car, on foot, and by boat to escape the gunfire and artillery that now consumes Sudan's capital city of Khartoum and the Darfur region.
Sudan Refugee Crisis at a Glance
More than 700,000 people have been displaced from Sudan since April
Over 150,000 people have fled into bordering countries
Tens of thousands are pouring into South Sudan with new arrivals daily
South Sudan's already strained resources are overwhelmed, while the need continues to grow
---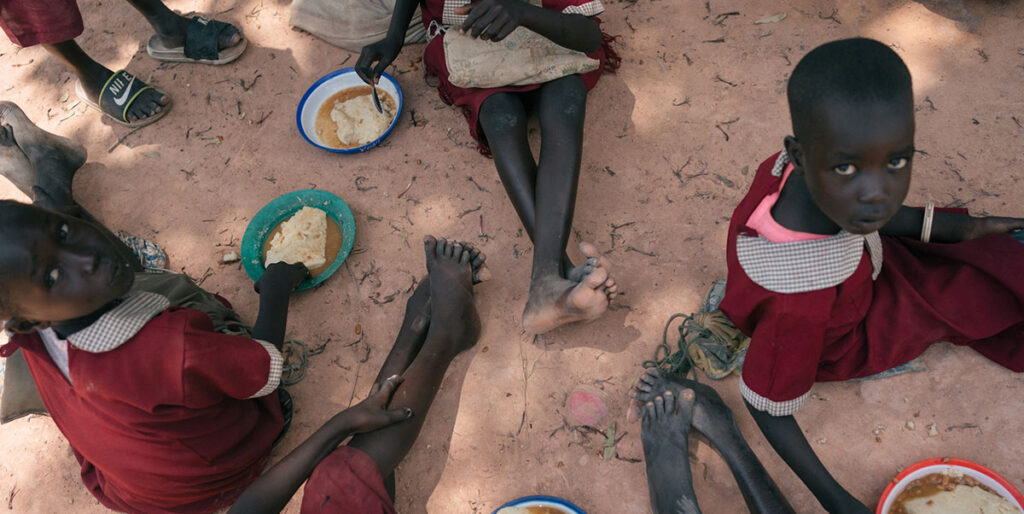 Border camps in South Sudan are overwhelmed with massive numbers of refugees arriving daily, as a humanitarian crisis swells.
The Crisis
More than 700,000 people are displaced since the fighting began. Over 150,000 refugees have fled into border nations like Egypt and South Sudan.
But there is little help for people like Rebecca and her family when they reach South Sudan – a nation already facing severe food insecurity and instability among its own population.

Conditions at overcrowded camps are strained at best, ghastly in the worst cases. Burgeoning with new arrivals daily, some border camps have no sanitation facilities and insufficient food relief for the sheer numbers of displaced people pouring across South Sudan's borders.
People like Rebecca's family arrive hungry and exhausted. Many haven't eaten for days. Some are wounded. But often there's no medical help to be found.
Sudan Relief Fund is working with local churches and partners on the ground to intervene in this crisis. Immediate help is needed to provide for a massive influx of desperate people fleeing the warzone. South Sudan's already meager resources are overwhelmed.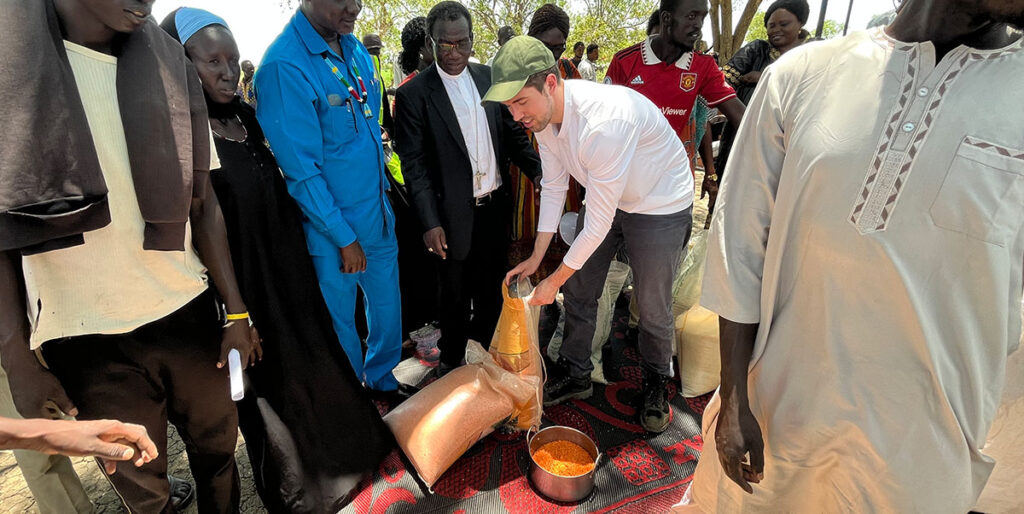 Matt Smith of Sudan Relief Fund helps distribute refugee kit supplies in Malakal. Thousands here lost everything escaping war in Sudan.
Refugee Kits Offer Immediate Help
That's why Refugee Kits are a critical and effective tool in a crisis like this. Refugee kits are filled with the most basic but crucial items that refugees like Rebecca and her family need to survive. They can make the difference between life and death for people staggering from dehydration, exposure, and exhaustion.

Sudan Relief Fund is already distributing refugee kits as quickly as we can provide them. When the displaced arrive at a camp, weary victims are given this crucial survival kit. With their last bit of energy, they gratefully sift through the contents of the package.
Inside they find cooking utensils, blankets, supplies to set up a shelter, emergency food items like cooking oil, salt, maize, beans, and a water container. There are mosquito nets to prevent malaria. And hygiene items to use when they get the strength to wash up from their ordeal.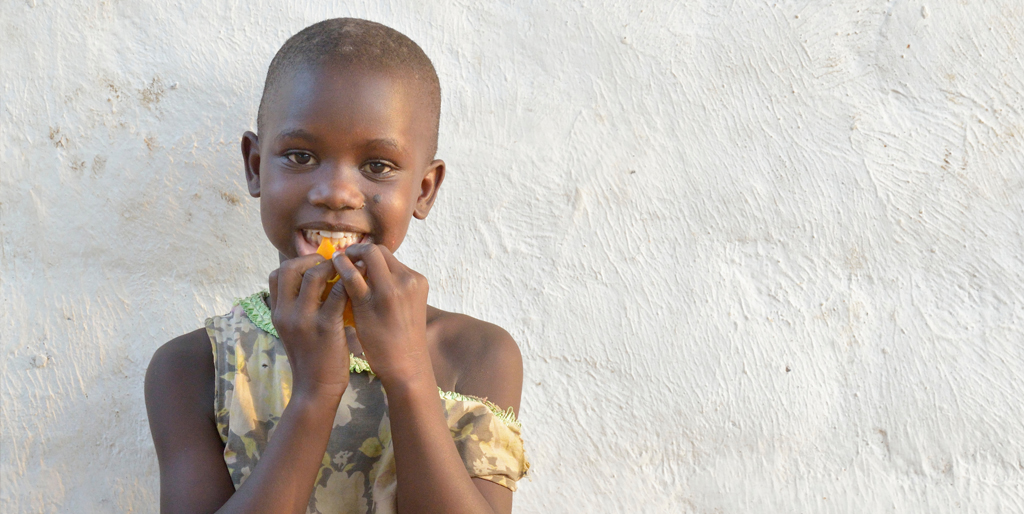 A reason to smile. Refugee kits save lives and offer hope in the midst of overcrowded and under resourced camps.
When You Have Nothing Left
If they stay for long – as many do who've lost homes and farms – there are gardening tools and seeds so victims can begin to plant life sustaining crops.
While it may seem like a simple collection of basic items, receiving a refugee kit after enduring a life threatening ordeal brings tremendous relief to people who have nothing left.
Refugee kits go beyond offering victims basic survival tools. The kits also provide a glimmer of hope and encouragement. Hope their family can get through today and tomorrow. Hope they will survive to start over. It's the first good thing that's happened since their horrible ordeal began.
Consider the incredible value and cost-effectiveness of refugee kits.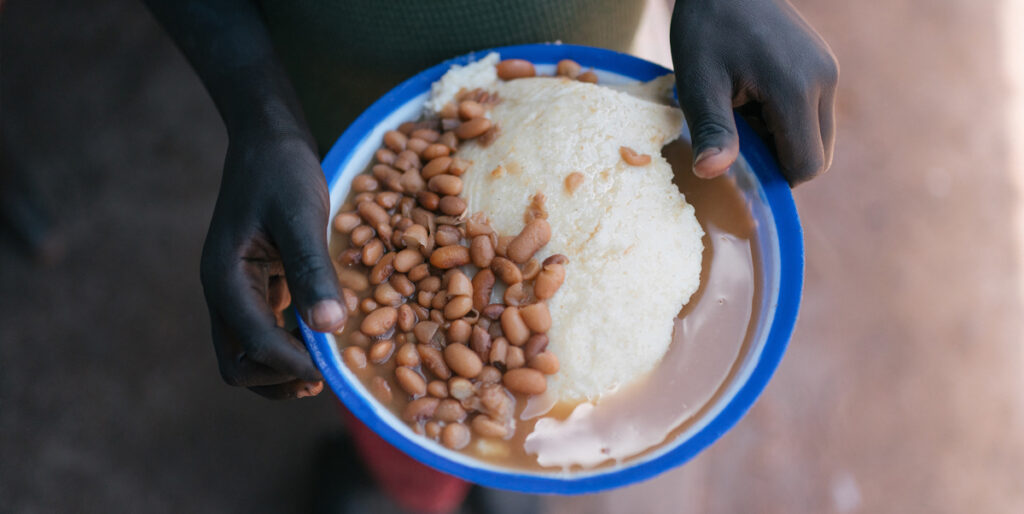 The emergency provisions in refugee kits can mean the difference between families surviving or starving.
How Easy it is to Save Lives with Refugee Kits
$66 1 Kit to help 3 families
$132 2 Kits to help 6 families
$198 4 Kits to help 9 families
Just $66 can provide three entire families with the means to survive the sudden and tragic displacement from their home. An amount of $132 provides lifesaving kits to six families. And for less than $200, nine entire families can receive the help they need to survive their critical situation.
Try to imagine having to suddenly abandon your home due to violence or disaster. You had to leave everything behind. Where would you go? How would you survive? How would you take care of your children?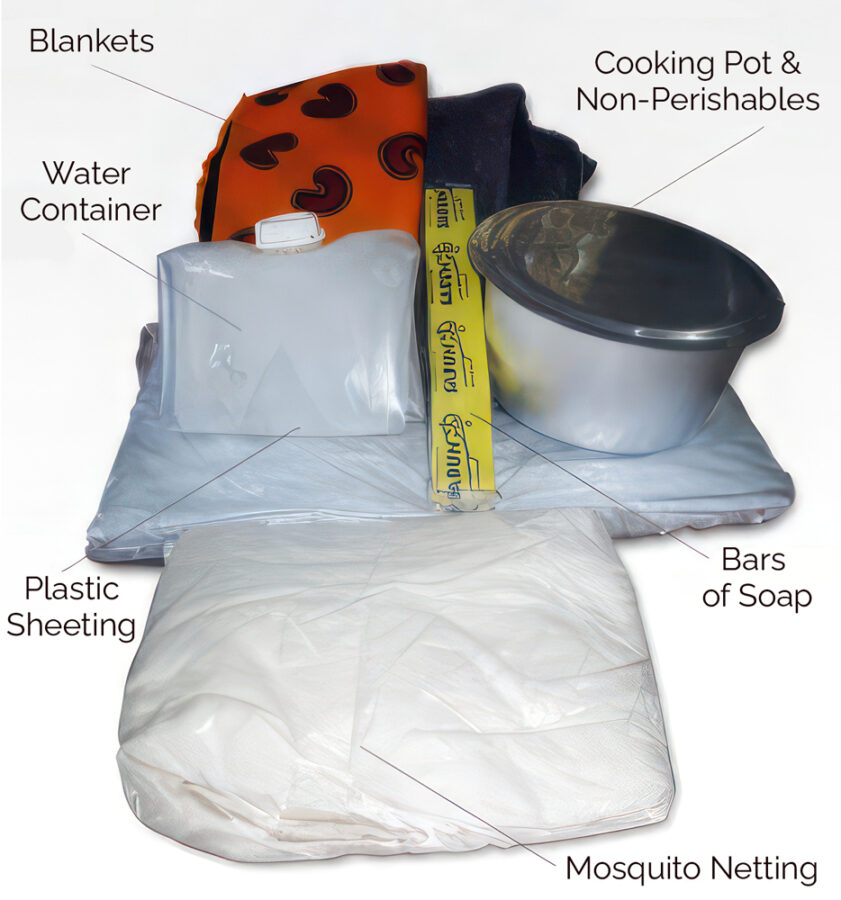 Displacement hits the most vulnerable the hardest – elderly, pregnant mothers, children. Refugee kits help them start over.
We Must Act Now
A humanitarian crisis is swelling in South Sudan – a country in no way able to care for the massive numbers of families seeking refuge. Immediate outside intervention is needed to save lives like Rebecca's family, who had no choice but to escape intense danger and find a place to relocate her children.
We can prevent a humanitarian crisis of disastrous proportion from ensuing, but only with your help. Sudan Relief Fund is equipped to deliver lifesaving refugee kits into the hands of those who need it most.
While the world has largely turned a blind eye to the urgent need of this tragic refugee crisis in South Sudan, we're so grateful for the steadfast support of our donors. Help us provide vital refugee kits during this emergency. Please consider your best gift today.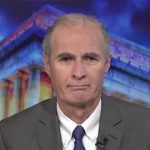 Sincerely,

Neil A. Corkery
President
PS - Refugee kits save lives. Please consider this highly effective way to directly help families right now. The conditions are urgent. Even a small gift accomplishes an incredible amount of help in a desperate situation.
---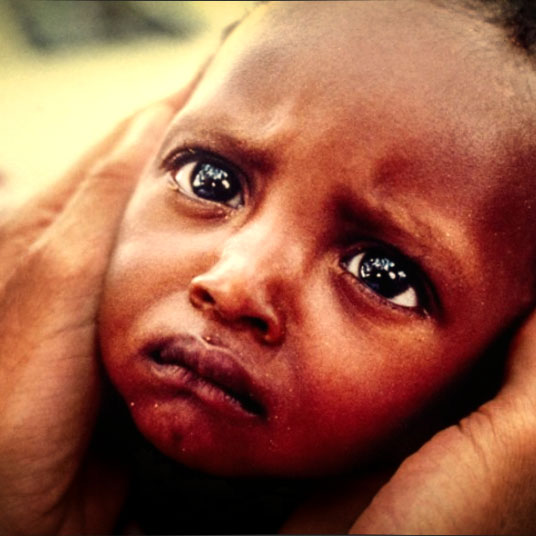 Increase Your Gift at No Extra Cost!
Did you know you may be able to double the amount of your gift without giving an additional dollar of your own? Thousands of companies participate in Corporate Match programs. This means they match dollar-for-dollar the amount their employees donate to charitable organizations – doubling your gift! Imagine creating twice the impact of your contribution.
Learn more about the Corporate Match Program.