Empowerment Through Education in South Sudan
Over the past several years, the civil war in South Sudan has caused many influential pillars of the community to crumble, especially education.
1.8 million school-aged children across South Sudan are out of school. 8% of the schools are non-functional due to damage or occupation, and 26% of the remaining functional schools have been affected by attacks from the civil war. Overall, South Sudan has the highest proportion of school-age children currently out of school: 72%.


Because of the poor educational situation, the illiteracy rate among the citizens is 93%. For comparison, in a developed country like the United States, that rate is less than 1%.
Without any help, these children are destined to grow up in a life of poverty and homelessness. In fact, a girl in South Sudan is more likely to die from pregnancy or be forced into marriage, than to complete her primary education.


Heroes such as Father Avelino Bassols have sprung into action to rectify this problem, spearheading initiatives to construct schools and stabilize the educational system in the region. However, they need your help.
Father Avelino and the Sudan Relief Fund aim to revitalize education across South Sudan by constructing three new primary schools and two new secondary schools. With these new facilities, we believe that we can instill a strong educational atmosphere in Mupoi, Tombura, Yubu, and Ave Maria.


Your donations will go toward covering the cost of labor and materials. That is why we stress the need for contributions from our generous followers.
Each day, these children are forced to learn in derelict buildings with no roofs or windows, and it is unlikely that they are receiving the proper education that will benefit them in the future. Your contributions can make a massive difference and allow us to completely change the lives of many  children.
Please consider donating today.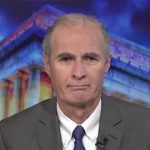 Sincerely,

Neil A. Corkery
President
P.S. Your gift of $25, $50, or even $100 will provide essential materials and labor to rebuild all of the schools. Please help give these children a chance to overcome poverty and homelessness through the empowerment of education.