Loreto Health Clinic Fighting COVID
Here in Loreto Rumbek, by the grace of God and your support, our school and health clinic has been making encouraging steps to provide education and healthcare to our students in South Sudan. The recent onset of COVID is presenting new challenges that are making it difficult to continue this progress. While we are doing our best to combat these challenges, the repercussions from COVID's arrival to this region and its ensuing complications have put our school and clinic under a severe hardship.
We've been making great strides to remedy one of the longstanding threats girls face in this region, that of forced early marriage — a practice which denies them access to education and jeopardizes their health because of early childbearing, sometimes as early as 12 years old. Despite the legal age of marriage being 18 in this country, more than 50 percent of South Sudanese girls are wed before their 18th birthday, according to the United Nations children's agency, UNICEF.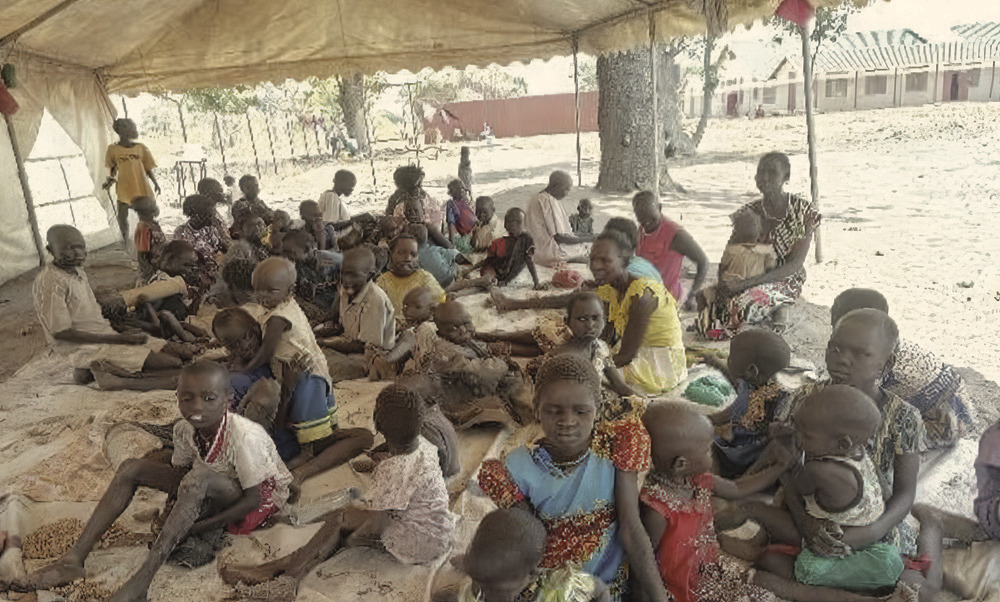 Conditions such as poverty, low levels of literacy, and gender inequality in education have fueled child marriage for years in South Sudan, a nation with the seventh highest prevalence of child marriage in the world, according to UNICEF. But we're making strides toward changing that. Here at the Loreto Secondary School, girls live in safety on our campus and are able to complete their schooling, as well as receive adequate healthcare.
With a population of 11 million, South Sudan has a higher proportion of children out of school than any other place in the world. More than half of the primary and lower secondary school-aged children up to age 15 are not attending school, according to UNICEF. But we are combating that trend. With support from Sudan Relief Fund, our primary and secondary schools are currently bringing education to over 1200 students. Many of our young women who graduate each year go on to receive higher education.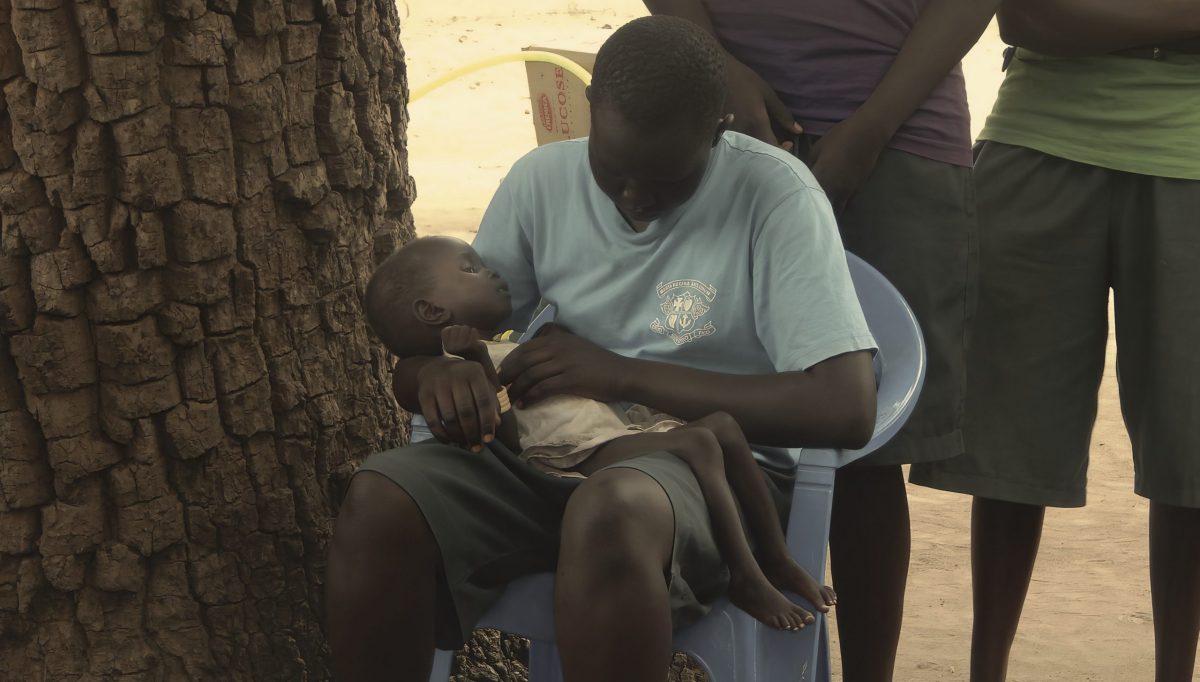 Our health clinic on the school campus provides many essentials for our students. Things like basic health education, clean water, sanitation and hygiene, immunizations, and treatment for common medical conditions. We also offer support and counseling for girls who have been traumatized by war violence, witnessed the brutal death of family members, and have suffered rape and assault. A further outreach is the emergency feeding program our clinic administers for malnourished children and infants.
Right now our clinic is more important to our students and surruounding community than ever before. Because of COVID restrictions, many of our operations are in lockdown. Despite being forced to shut down so many programs, the government has asked our health clinic to remain open.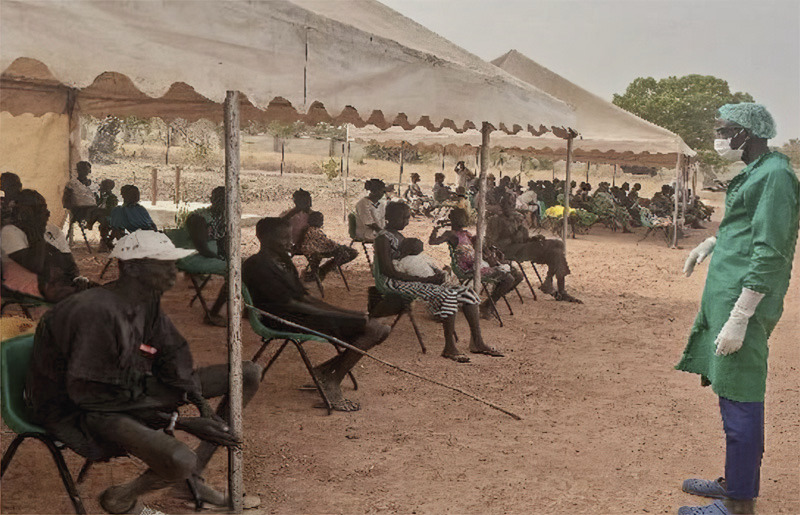 COVID has interrupted services, supply chains, and shut down many public facilities, even those previously offering medical services to the community. Now we are one of the only places to receive medical care in our area, and our clinic is struggling to serve over 200 visitors a day. Never anticipating this type of demand, we are stretched thin and running out of vital supplies, while trying to meet the escalating need and operating under restrictive COVID guidelines.
Even though our schools are closed for classes, there are many children living here who must be supported with meals and housing during the lockdown. The need to feed and house children, combined with the added demand of maintaining the only health clinic open to our community, has depleted our resources. Right now we are urgently asking for aid so we can continue to meet this sudden and unexpected demand on the school and the clinic.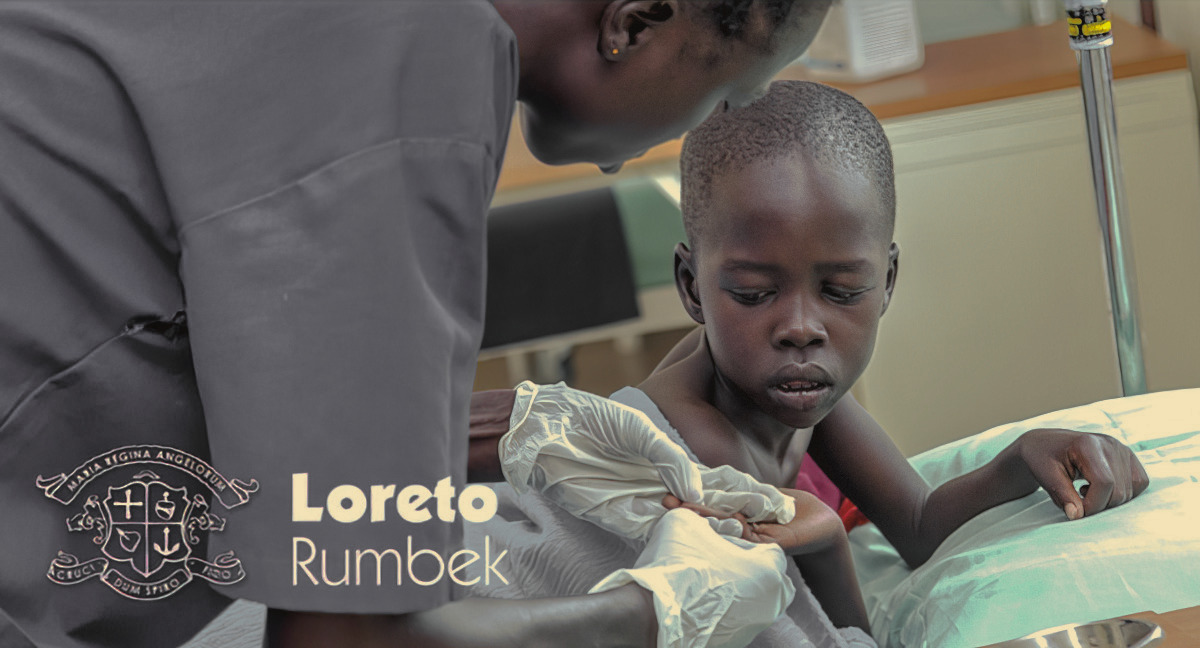 We humbly ask for your help so we can keep providing critical medicines, protecting children, and saving lives, as we strive to serve so many families, children, and elderly who have no other help available to them during this COVID crisis.
We also ask you to please send critical support to feed and house the children living at the schools who have nowhere else to go during lockdown, and to provide medical care for these children as COVID begins to hit our already distressed region.
With you we have accomplished so much already. Without you, we cannot continue our vital support for the children and our community during this unprecedented time.
Thanking you in His name,
Sister Orla Treacy
Principal, Loreto Rumbek Primary and Secondary Schools
PS -- You are a vital lifeline to our programs. I cannot emphasize enough how instrumental you.