Mother of Mercy Hospital
As many of you already know, Dr. Tom Catena is a missionary doctor who has saved untold thousands of lives. He's been called the world's most important doctor. He is lauded as the very best of what medicine is all about. And he is described as the embodiment of "it's better to give than to receive." 
Known as Dr. Tom, he's the medical director at Mother of Mercy Hospital in the remote Nuba Mountains of Sudan. It's the only hospital of its kind serving an area equal in size to the entire country of Austria. Dr. Tom is the only residing surgeon here, and he ministers to a population of more than 1.3 million people.
It's not unusual for people to travel on foot for days, or drive for many hours over nearly impassable roads, to find help at Mother of Mercy Hospital. Because here, if anywhere, is the only place they might find hope and healing.
For thirteen years, Dr. Tom has toiled in an outdated structure that often has no electricity or running water. Frequently he reverts to decades-old practices to treat patients and save lives, forced to operate in crowded spaces with antiquated equipment. Due to years of conflict in the region, the hospital's surgical facilities haven't been upgraded since its construction in 2008, and it is sorely in need of refurbishment and updates.

Despite the challenges, the hospital treats up to 500 patients a day, with Dr. Tom working from dawn until well into the night, seven days a week. The physical and mental load he bears is unimaginable. He is constantly on call and frequently awoken for emergencies at any hour of the night, hiking through the brush with a flashlight in hand to return to the hospital and provide emergency treatment.
Each year Dr. Tom and his staff perform over 1,500 surgeries. During wartime, many are treated for wounds from bombing attacks, land mines, and malnourishment. Thirty percent of his patients are children aged five and younger.
Currently there is only one makeshift operating theater in the hospital, which presents a significant bottleneck to meeting demand and providing efficient care. In previous times of conflict, Dr. Tom has seen 100 wounded come in at one time. 
A major goal of the hospital is to expand and upgrade its surgical facilities by constructing an adjacent building for two new operating rooms, a recovery room, and a space for the x-ray machine. The current surgical room – the size of a large closet – would be utilized for much needed supply storage. While the team stretches to the limit what they have, the hospital could save many more people with the proper resources. Would you help Dr. Tom make greatly needed improvements at the hospital and save many more lives?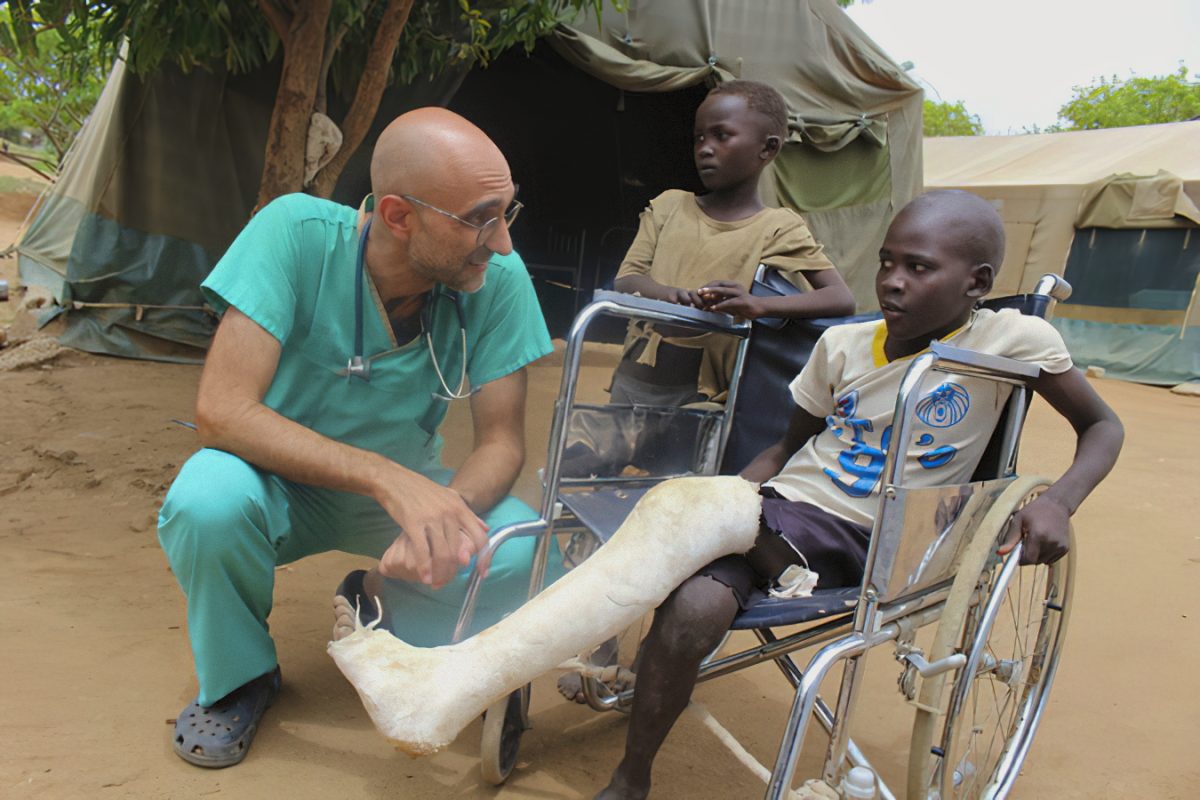 Being educated at one of the top medical schools in the United States, Dr. Tom Catena could have worked at any of the finest medical facilities. Instead, he has chosen to serve here, where he is constantly understaffed, short of resources, and the many days of violent conflict have outnumbered the peaceful ones. 
For eight years, the people endured a grueling onslaught by a brutal Sudanese dictator intent on their genocide. Many volunteers evacuated during the war, but Dr. Tom and Mother of Mercy Hospital were there through it all. 
"For more than a decade, Dr. Tom endured bombings, epidemics, rainy seasons and flooding, loss of power, lack of equipment and staff, and very little connection with the outside world, all because of his dedication to the Nuba people," said Rabbi Erica Gerson, co-sponsor of the L'Chaim Prize for Outstanding Christian Medical Missionary Service.
Dr. Tom describes his choice this way. "My decision to stay and take care of these people was a very simple one: if I left, many men, women, and children would certainly die. We stay because we take Christ at His word when He commands us to take care of the 'least of these.'"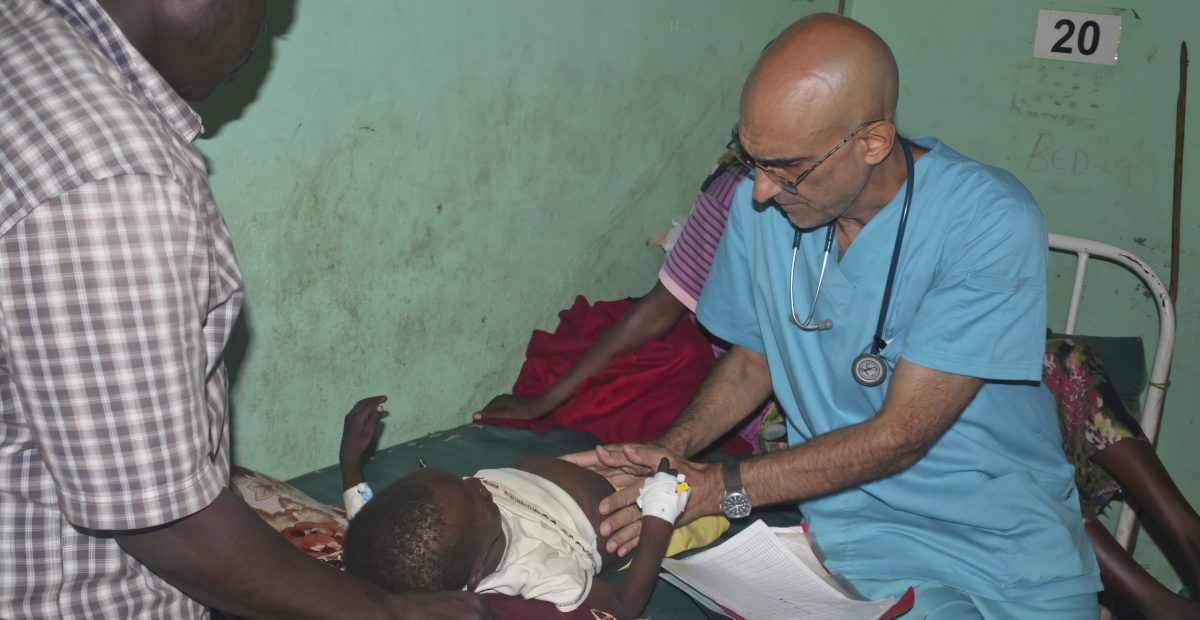 He added, "Two things that help keep me here are the toughness and resilience of the Nuba people, and what I see as my role as a medical missionary. My role is simply to show the love of Christ to others. And that can only be done by sticking it out during the times that are most difficult." 
We have a wonderful opportunity for you that has been made possible by a generous donor. Serving a vast population's medical needs requires a continuous supply of resources. A supporter named Dr. PJ – a dedicated missionary doctor and partner of Sudan Relief Fund – extended a magnanimous matching grant of $75,000 to help Mother of Mercy stock vital medicines and supplies. Having worked side by side with Dr. Tom in the past to treat patients, Dr. PJ describes him as "one of the most joyful and dedicated humans I've ever met." 
This is an incredible opportunity to help the work of Mother of Mercy Hospital and take advantage of a generous matching pledge for gifts up to $75,000. Donations must be made before the end of this calendar year to qualify for the grant, so time is of the essence. Would you join this matching challenge and support Dr. Tom's efforts to save even more lives?  
As described by Mark Gerson, co-founder of African Mission Healthcare, "Dr. Tom Catena has given up everything that we in the US take for granted in order to bring healthcare to more than a million people, who without him would not have access to any medical care." Gerson continued, "The sheer amount of good he does with the amount of resources he has is completely stunning."

Your gift will be used to purchase medicines and supplies, and to expand surgical capabilities at Mother of Mercy Hospital – a place that represents lifesaving hope to people who have suffered incredible tragedies and have nothing left. Through the years, Dr. Tom has been moved by their resilience. "These people have been suffering for so many years and have put up with so much more than I ever will. That gives you a lot of strength to keep on pushing ahead."
We are also excited to give you an opportunity to hear Dr. Tom speak firsthand about healthcare challenges in impoverished nations and particularly the situation in South Sudan. Through our partner organization, Christian Medical Mission Board (CMMB), we are able to offer you free access to this event, which will take place on Wednesday, October 20, at 2pm Eastern Time for participants from the US and Canada.
In June, Dr. Tom came down with a very bad case of malaria. He's endured the illness many times before, but this bout was particularly tough to beat. After several months, he has finally recovered. As always, he returns to his post at Mother of Mercy Hospital for another day, to serve the needs of the many who depend on him. 
But he can't do it alone. Will you be a part of Dr. Tom's lifesaving ministry? Please join our matching challenge for gifts up to $75,000 available now until year-end. Your gift may provide the needed medicine to cure a critical patient, save a mother and her baby from dying in childbirth, or rescue a malnourished child from the brink of starvation. That's the power of your gift.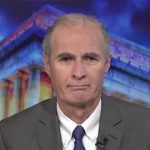 Sincerely,

Neil A. Corkery
President
PS – Increase Your Gift at No Extra Cost!
---
Did you know you may be able to quadruple your gift to Sudan Relief Fund? Now, because of the matching grant and the corporate match program, a $250 gift could be matched by a participating company for $250 more. Then both of those gifts will be matched by Dr. PJ, turning your donation of $250 into a gift of $1,000! 
Thousands of companies and organizations participate in Corporate Match programs. Simply click here to see if your organization is part of this cooperative. If yours is not listed here, it's still worth checking into. Many companies have matching programs of their own. To quadruple your gift, go here.


Donate Now
The Sudan Relief Fund is a 501(c)(3) not-for-profit organization. Your personal or corporate contribution is tax deductible to the full extent of the law.