One Man's Selfless Act of Serving Amidst Civil War
Finding words to convey the depth of the grinding, bloody civil war in the world's youngest country seems nearly impossible. The atrocities I hear hardly capture the scale of the human catastrophe.
The death and destruction are unrelenting. And the levels of hunger and misery are staggering.
As the situation worsens, the amount of emergency humanitarian aid needed is increasing, and to make matters worse, most relief groups are pulling team members from the ground.
Our organization is fortunate to work with such incredible partners who selflessly remain in the heart of the man-made disaster, serving the community and delivering life-saving aid to these desperate people.
Brother Bernhard Hengl is one of these heroes.
He refuses to leave our brothers and sisters behind and has chosen to stay in the war-torn country. Since 2012, Br. Bernhard has been instrumental in the procurement and distribution of food and emergency humanitarian relief to those in dire need. We speak often and he shares tales of the violence he witnesses first-hand and the needless hunger inflicted on these poor souls.
"Day and night I receive knocks on my door from distraught people, young and old, with an overwhelming amount of requests," says Br. Bernhard. "Tens of thousands are suffering greatly, especially children. The situation is appalling; they are dying of hunger and sickness and it's becoming more acute. They need our help!"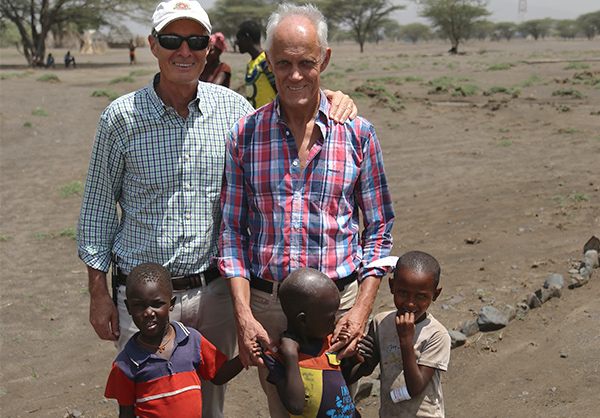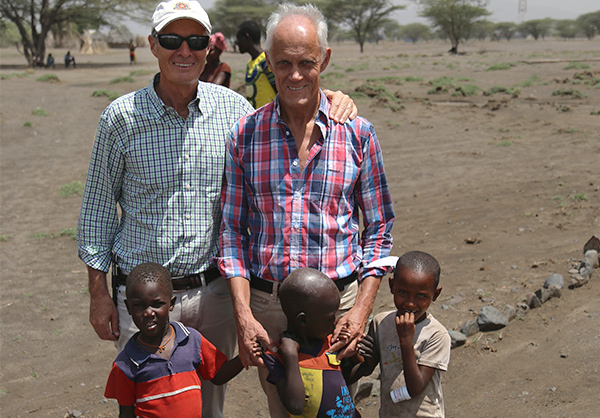 Br. Bernhard felt his calling to mission work and joined the seminary at the tender age of 11. From that moment, he has remained faithful to bringing the light of Christ to suffering people in their darkest hour. Never in my life have I met such a committed and inspiring missionary, who is also living in a very uncertain community. Experiencing a mission in a war zone is no easy task and demands more than just courage.
"Knowing the situation of this country, I have accepted the daily shootings," says Br. Bernhard. "It bothers me that soldiers stop us every day on the road and want money, but it does not scare me. I have accepted that anything can happen at any time and I freely stay here. I don't feel fear, but seeing families and mothers feeling totally exposed to this situation makes me feel pain and helplessness."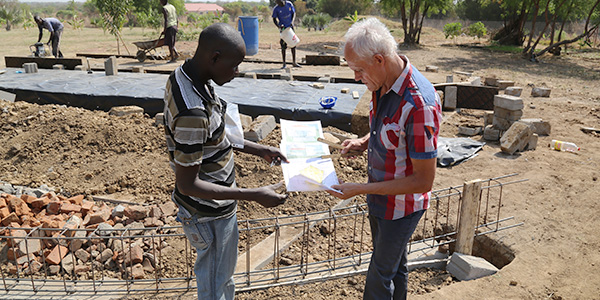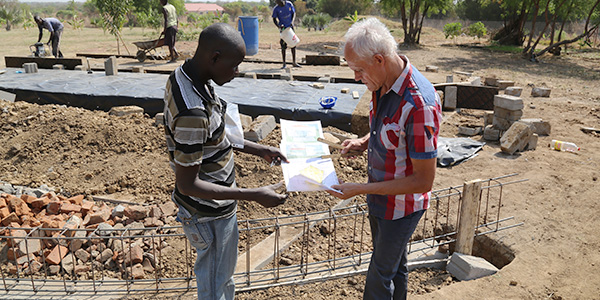 The violence remains so chaotic and sadistic; over the past year, the region has seen the largest human exodus in Africa since the Rwandan genocide.
Despite the continuous bombings, burning of villages, and ethnic cleansing underway, we are steadfast in our commitment to these children of God. Every day, we get up and go to work saving lives, feeding the hungry, providing shelter, and keeping our parish communities intact.
We ask that you pray for the brave souls like Br. Bernhard who remain on the ground to ensure food distributions are made, to secure deliveries of life-saving medicine and medical supplies, and to provide orphans with shelter and clothing.
"These people are cut off and are relying entirely on humanitarian aid from outside sources," adds Br. Bernhard. "There is no question that hundreds and even thousands of people have received new hope, where they had lost hope, had survived, where they would of died of hunger and sickness, were sent to school, when they would have ended on the street, just because of the remarkable and kind donations received."
Will you help these innocent children and families who are succumbing to death from starvation and disease? Please don't delay in sending what you can.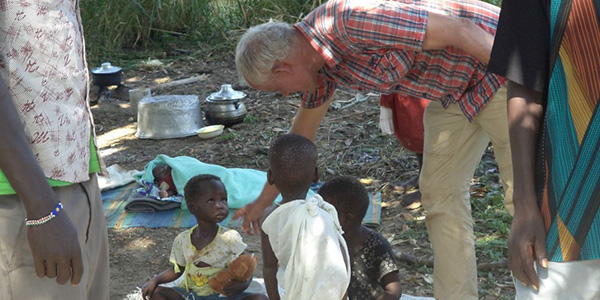 Br. Bernhard reaches out to me weekly for emergency humanitarian aid, which makes it extremely challenging and difficult in deciding which requests to fulfil. But with your help, we won't have to turn anyone away.
The needs remain plenty: food, water, shelter, clothes, blankets, medicine, and schools, among many others. The lives of millions are hanging in the balance, and we will continue to stand by the poor people of this suffering country.
Every dollar you send means one more meal we can provide to a hungry child.
Every dollar means providing shelter and clothing to one more orphan who lost their parents from armed groups.
Every dollar means an education for one more child who can learn new skills.
And every dollar means another human life saved by delivering a crate of medicine to hospitals.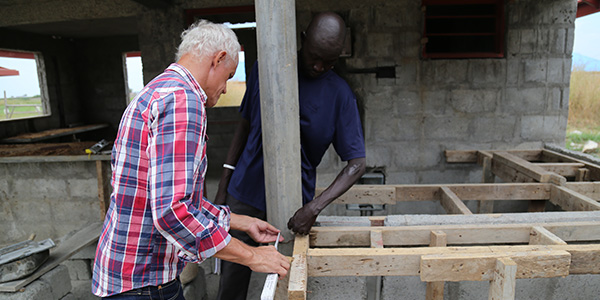 The region continues to plunge further into chaos and so many are pleading for our help!
Your generosity is what sustains us, which is why I give thanks for friends like you. I still remain hopeful for the peace I know is possible through our generous donors, our dedicated workers on the ground, and Jesus Christ.
Thank you and God bless you for your faith, compassion and extraordinary generosity.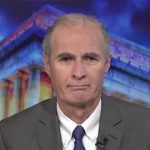 Sincerely,

Neil A. Corkery
President