Provide Relief For Mothers and Newborns
This young country is currently in the midst of a tumultuous reconstruction after years of civil war. As its citizens have struggled to try to restore the country to peaceful times, there is still a lot of work to be done. Despite the efforts of rebuilding, sadly it is still known for having one of the highest maternal and child mortality rates in the world.


Since 1998, we and our generous donors have made great strides in providing for the people of the nation. We have helped fund the construction of a hospital in Nzara, complete with a brand new surgical theater and expanded the maternity ward. I am excited to announce that I will be traveling to Nzara hospital to celebrate the surgical ward opening this March and will be sharing news from that visit.
We have also assisted with the construction of St. Bakhita Orphanage in Yambio-Tombura, home to many orphans who would most likely have perished because they had nowhere else to go. We have been able to provide a safe space, food and clean water, medicine for sick children, and much more.


We are so thankful for our generous supporters that have helped make a positive impact in the reducing the maternal and child mortality rate, but there is much more to be done.
Please consider donating today so that we can continue to heal and protect those desperately in need of help.
Your donations will go toward the following:
Ensuring health facilities remain open so mothers are able to safely give birth, without fear of losing their lives or their newborn baby.
Transport of medicine and medical supplies to ensure facilities are able to dispense medicine and support pregnant mothers through difficult times.
Support for newborns to ensure they can survive those most important early days of life in the world.


We hope that you find it in your heart to donate today. With your assistance, we can significantly reduce the mortality rate in this often neglected and forgotten area of the world by providing sustainable health solutions and dignity for women, children, and their communities. Your prayers and contributions are helping save lives.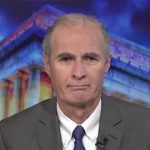 Sincerely,

Neil A. Corkery
President
P.S. Your gift of $25, $50, or even $100 will help save pregnant mothers and their newborn babies. Please give these mothers and children a chance to overcome the high maternal and child mortality rate in South Sudan.