Walking 10 Days for Medical Care
U.S. missionary Dr. PJ is an invaluable partner not only to our organization, but to the only two hospitals in the Nuba Mountains; since 2011, he's been giving his financial support to supply hospitals with lifesaving medicine and visits annually to assess what their most urgent needs are.
During his most recent trip, I received a letter from Dr. PJ of his firsthand experience on the ground, which exposes the sad state of healthcare and lack of emergency aid available: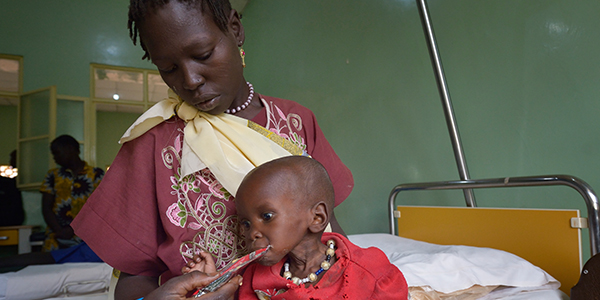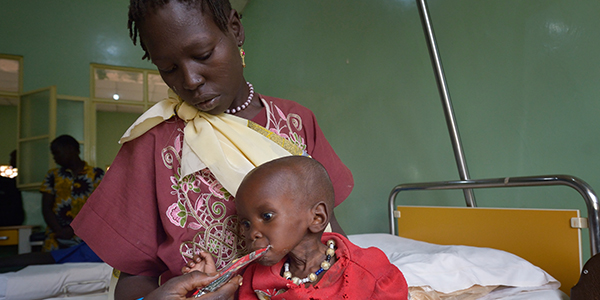 "I just returned from visiting Dr. Zacharia at El Gigaiba, an isolated hospital located in the Nuba Mountains. While there, I met a young man named Zane, who is one of many innocent victims of the ongoing civil war. As his tired body lied in the hospital bed, he told me the heartbreaking story and the terror he experienced as armed forces raided his village for cattle. Zane said he tried to put up a fight, but armed forces attacked and shot him in the leg. Luckily, he managed to escape alive and started his long hike on foot to seek emergency aid. When Zane arrived at the hospital 10 days later, his leg was infected and he had total loss of circulation."
Zane's critically ill condition was out of Dr. Zacharia's capabilities. His hospital didn't have the resources needed to provide him with the urgent attention needed to stay alive. We immediately gave Zane an IV of antibiotics and rushed him to Dr. Tom Catena at Mother of Mercy Hospital, the only other medical facility located in the Nuba Mountains.
I held out hope that his leg might be saved, but by the time we arrived at the hospital, it was too late. Zane contracted gangrene and needed to undergo lifesaving measures. There, I assisted Dr. Tom as we amputated his leg. It wasn't an easy decision, but I am happy to say that we saved his life. He was later fitted for a prosthetic leg and is now recovering well."
Dr. Tom and Dr. Zacharia's work is nothing short of a miracle, but their ability to continue depends on the sacrificial gifts you give. Without your donations, these incredible doctors won't have the medicine or medical supplies needed to treat their very sick patients.
I ask that you please send your prayerful gifts and help us give Dr. Tom and Dr. Zacharia the medical support they so desperately need.


During his trip, Dr. PJ also met with the Secretary of Health. With tears in his eyes, he told Dr. PJ that he cries every time a nurse goes to him and begs for medicines for their overcrowded clinics. They have no medical supplies, not even a piece of gauze to help their suffering patients.
As the only qualified and trained surgeons in the Nuba Mountains to care for 750,000 people, it is crucial that we consistently stock Dr. Tom and Dr. Zacharia's hospitals with emergency aid.
Otherwise, they will continue to run out of supplies and will be forced to turn patients away.
If you would like to help us keep their selfless and incredible work going, please make a donation today. These hospitals and suffering people depend on you.
Together, we can save more lives, like Zane, and give hope in times of despair.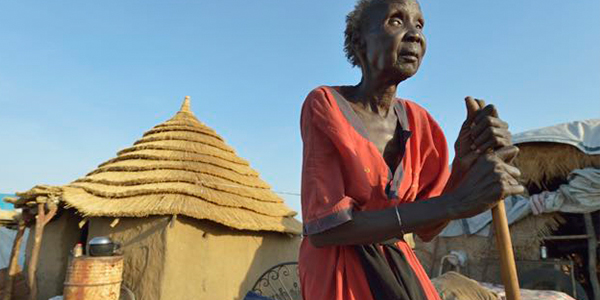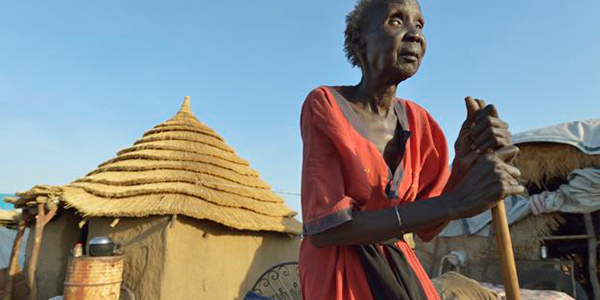 Thank you and God bless you for your caring heart and generosity.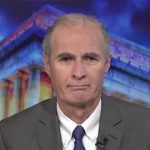 Sincerely,

Neil A. Corkery
President
P.S. Please join the Mother of Mercy Hospital Sustainer's Circle and let's do all that we can to support Dr. Tom's lifesaving work in the Nuba Mountains. A consistent supply of medicine, medical supplies, food, and salaries for staff are desperately needed to prevent more suffering and thousands more deaths.