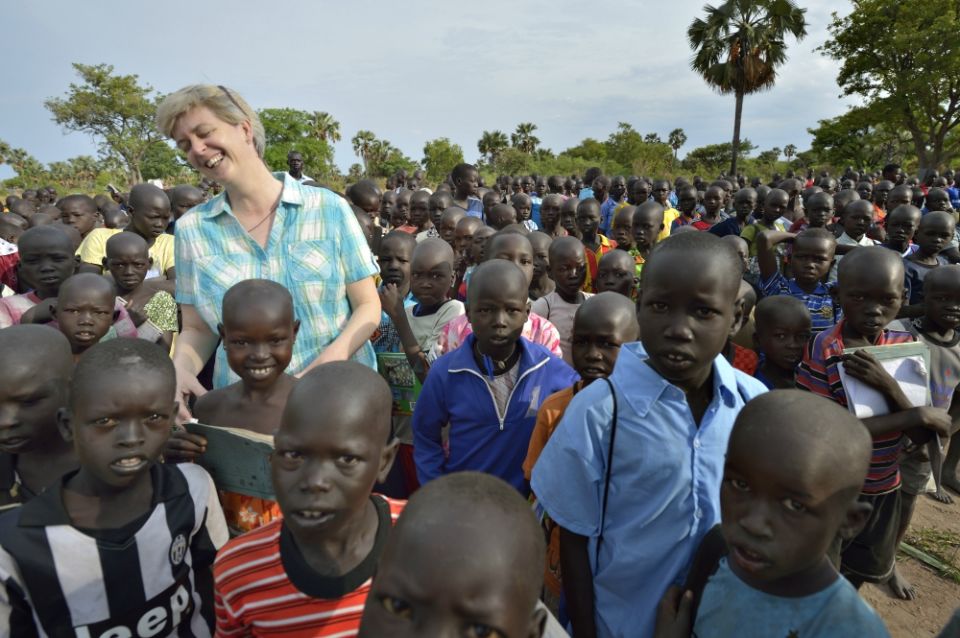 Children Fill Up Classrooms Again as Teaching Resumes at Loreto Primary School Following COVID Shutdowns
Following a year-long lockdown due to COVID-19, students of the primary school at Loreto-Rumbek are filling up classes once again. Over 600 boys and girls in grades 1 through 8 returned in May to the primary school, where they are resuming their studies in Dinka (the local language), English, Mathematics, Science, Social Studies, and Christian Religious Education (CRE).
As part of ensuring their wellness and ability to learn, each student at Loreto Primary School receives one nutritious meal per day and free medical treatment for basic ailments. The students can also avail themselves of afterschool programs in a number of offerings, including extra support in literacy and math as needed.
The primary school serves as an important pipeline where girls can continue on to secondary level education at the Loreto campus, combating traditional restrictions of early childhood marriage that keep many young girls out of higher education.
Since 2006, Sister Orla Treacy has partnered with the Sudan Relief Fund when she founded the first girl's boarding school in South Sudan. Born in Bray, Ireland, and a member of the Institute of the Blessed Virgin Mary (known as The Loreto Sisters), Sr. Orla currently serves as Principal of the Loreto Rumbek Primary and Secondary Schools. The faculty and staff are grateful for the vital support received from Sudan Relief Fund which helped them meet critical challenges during the COVID crisis.