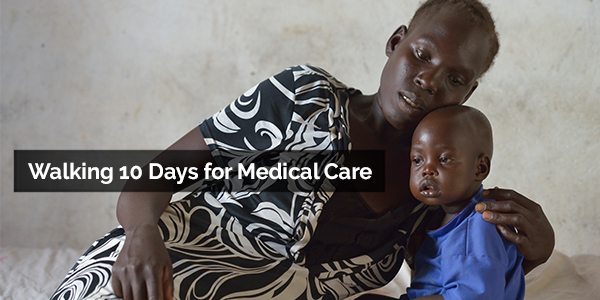 Donate to Walking 10 Days for Medical Care
We kindly ask that you please make an emergency donation today, so we can lend our support to Dr. Tom Catena at Mother of Mercy Hospital and Dr. Ahmed Zacharia at El Gigaiba. Their ability to save more lives depends on the immediate funding of medicine medical supplies.
It is your gifts that support and keep these hospitals running. By making a contribution, you help us remain a hospital sustainer in the region by providing constant funding to deliver lifesaving medicines and healthcare. You also have the option to donate "monthly" below. Monthly donations help us ensure a more consistent delivery of medical assistance month to month. We appreciate your generous gift!