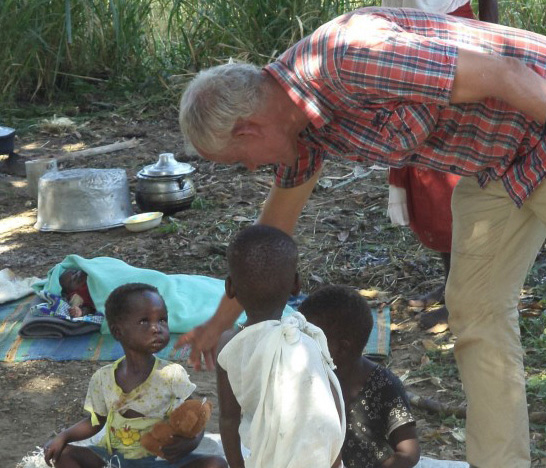 Emergency Aid Message for Brother Bernhard
We are always getting regular updates about what is happening on the ground in South Sudan. I received this request from our partner, Brother Bernhard, who is in desperate need for food relief. His request is below.
---
Neil, yes, we most urgently need to import food!

Too many people are dying of hunger and sickness. For Easter I had promised food to many in need. There are a number of villages that are as far as 60 to 80 kilometers away from Juba, about 250 elders whose families were killed or have left to the neighboring countries, and single mothers or grandmothers who are caring for as many as 7, 8, 10 and sometimes even more children. Some of those children are from their own brothers and sisters that have been killed.

We also need help for medical treatment, medicine, water, and clothes. Neil, if I can get enough funds, I will immediately arrange two trucks filled with 60 tons of food. Please, any support will help.
---
Br. Bernhard has been instrumental in assuring that your generous gifts go towards food and emergency humanitarian relief to those in dire need. Please consider giving today to help Br. Bernhard care for the needless hunger inflicted on these poor souls. Any donations are much appreciated.

Sincerely,


Neil A. Corkery
President