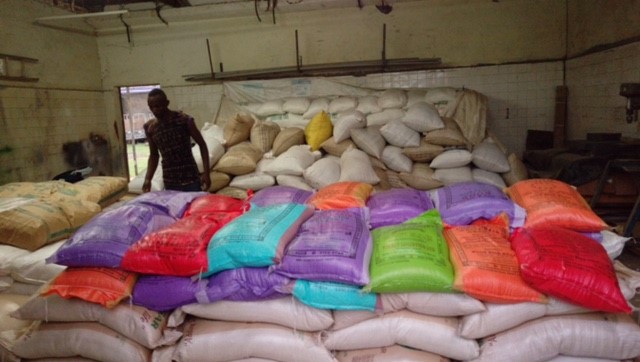 Emergency food aid delivery expected to feed 4,000 South Sudanese
A shipment from Kenya made an emergency food aid delivery to those suffering in South Sudan as the world's youngest country is teetering on the brink of civil war.
Trucks filled with 28 tons of food made the life-saving delivery early Saturday morning on August 13th to Juba, which was funded by the Sudan Relief Fund. Religious congregations will be organizing the distribution and personally handing out food to an expected 4,000 South Sudanese who come to them for help.
"What a great relief!" said Brother Bernhard Hengl, Development Coordinator of the Sudan Catholic Bishops Conference. "I still cannot believe it, that all worked out well, in spite of insecurity and challenges!"
For security reasons, the trucks were accompanied by police from the Nimule border, and were instructed to pass the bridge and cross the entire town in the dark hours of the night. Just last month, the government issued an order blocking air and land exits, causing thousands of South Sudanese to be stranded in Nimule.
The trucks were unloaded at 4am and left by 7am to go back to Kenya via Uganda.
This emergency food delivery comes just a week before South Sudan leaders reached out to Kenya for economic aid.