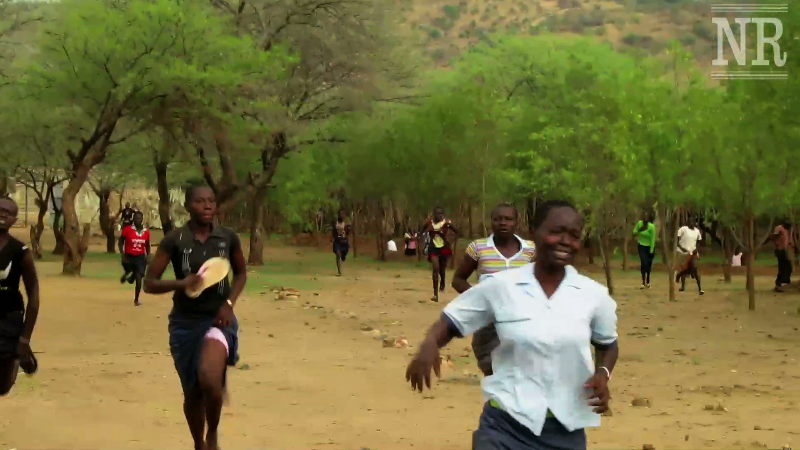 GIDEL HOSPITAL BOMBED BY GOVERNMENT OF NORTH SUDAN
Sudan Bombs Only Hospital in Nuba Mountains
On May 1 the Sudan government sent a Sukhoi 24 fighter jet to bomb the Mother of Mercy Hospital in the Nuba Mountains. The attack was followed by another bombing on May 2. A surveillance
drone was seen just two days before, circling the area. The government has been bombing civilian and military targets since the war started three years ago but this is the first time the hospital has been directly targeted.
The hospital provides vital care to 150,000 patients annually in a region where humanitarian relief continues to be banned by the government.
"They want us to go away. They want to destroy any sort of infrastructure that's here. They know the hospital's important to people. They want to demoralize everybody."
-Dr. Tom Catena, Medical Director of Mother of Mercy Hospital
The incident comes at a time when President Al Bashir is launching a massive offensive against SRF rebels in South Kordofan. After weeks of shelling they captured Abri, an important rebel garrison town north of Kauda. Fighting in the area continues.
Over the last several months, the government of Sudan has mobilized the Janjaweed that fought in Darfur as a paramilitary group called the Rapid Support Force. After an unsuccessful offensive in South Kordofan earlier in the year, they were sent to Darfur to conduct a violent, punitive campaign there. We've just received reports that they are now returning to the region as part of the SAF offensive.
192 N. 10th St.
Carbondale, CO 81623