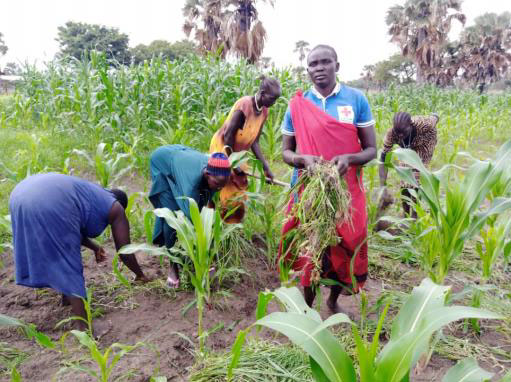 Healthcare, Education, Water and Food Initiatives Mark Progress Made in Past Year with Support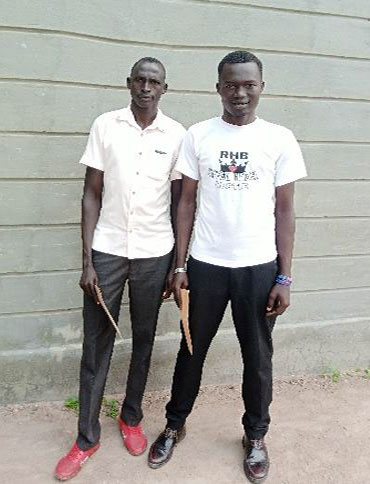 The past twelve months at the Loreto-Rumbek campus have seen unprecedented challenges with COVID-19 affecting the complex and inter-related way the world operates. Yet Sister Orla Treacy, Irish missionary and Principal of the Loreto-Rumbek schools, gratefully recapped many steps forward that were achieved in spite of the uncharted circumstances.
Healthcare
Earlier this year the government asked the healthcare clinic which operates onsite at the Loreto-Rumbek campus to remain open during COVID, to help serve the swelling needs of the surrounding community. Shutdowns had affected nearly all other healthcare services in the area, and the clinic on the school compound became the sole source of help for thousands of people.
Sister Orla recounted how the clinic typically addressed 1,500 new COVID cases a month at the outset of the pandemic. Now that figure has more than tripled, as they have expanded capabilities to treat 5,000 cases every month from patients coming to their facility for help. "We have been able to expand our healthcare and a greater number of people are able to receive needed medicines because of your support," she reported.
Clean Water
With help from donors, three different clean water access points were provided to the local communities. Sister Orla noted how women and girls are spending less time and walking shorter distances to obtain clean water, since it is now available in or near their villages. She added that hygiene conditions are also greatly improving as people in the communities have access to clean water.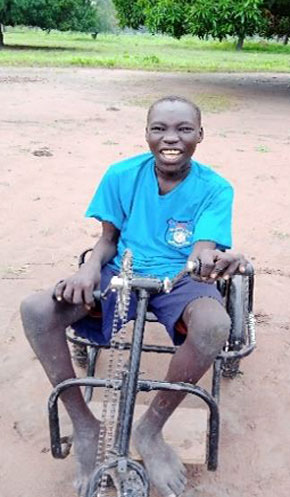 Education
Sister Orla shared how the campus was able to provide shelter and education for 300 girls this year from all over the country. She said the girls feel secure and happy living here and thrive in their environment at the secondary school. The school continues to make great strides in providing education to girls in a nation where secondary school is not traditionally viewed as necessary for young women, as well as to protect them from the perils of early marriage. The school also sustained a live-in population of students and staff during the pandemic lockdowns.
Food Security
Because of ongoing support, food assistance was provided to many vulnerable families in the community. "A lot of them can't come in to the compound to receive food help (because of COVID restrictions), but many of our graduates were able to reach out and deliver food to help the families in need," explained Sister Orla, demonstrating a rewarding example of young adults giving back to the community.
"None of this would have been possible without the ongoing support we receive from the Sudan Relief Fund," Sister Orla stressed. She urged supporters to share with others the good news of what's being done in this corner of South Sudan, with the collective help of individuals who are making a difference from thousands of miles away.