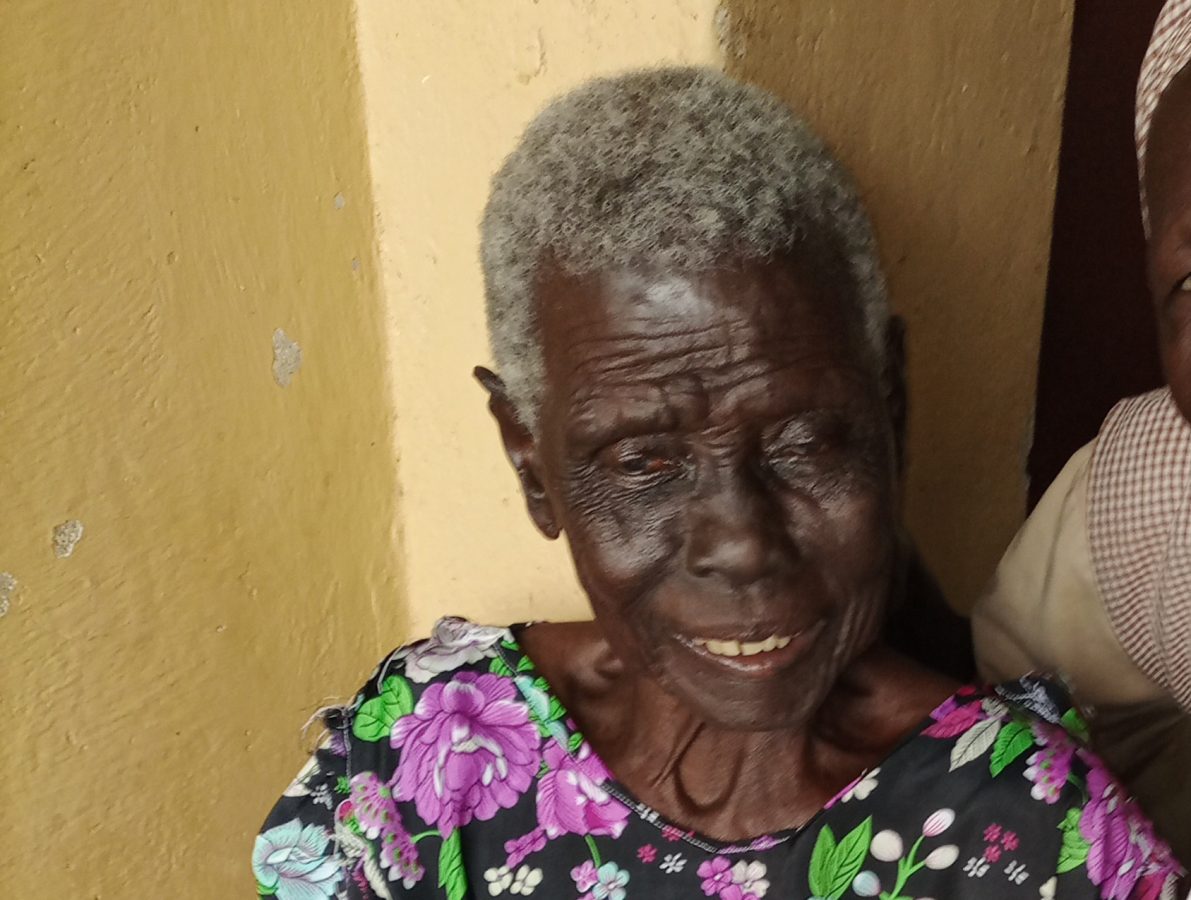 Mamma
As told by Noeleen Loughran, missionary nurse and partner on the ground in South Sudan.…
Mary Adout is about 95 years old. She has leprosy, is blind, and cannot walk. When I first met Mary, it was a harrowing sight. It was a wet and rainy day in the leper colony of Malo, South Sudan, and to my horror, I found her crawling in the mud, unable to see where she was going. She was wearing little to no clothes, was covered in mud, and was shivering.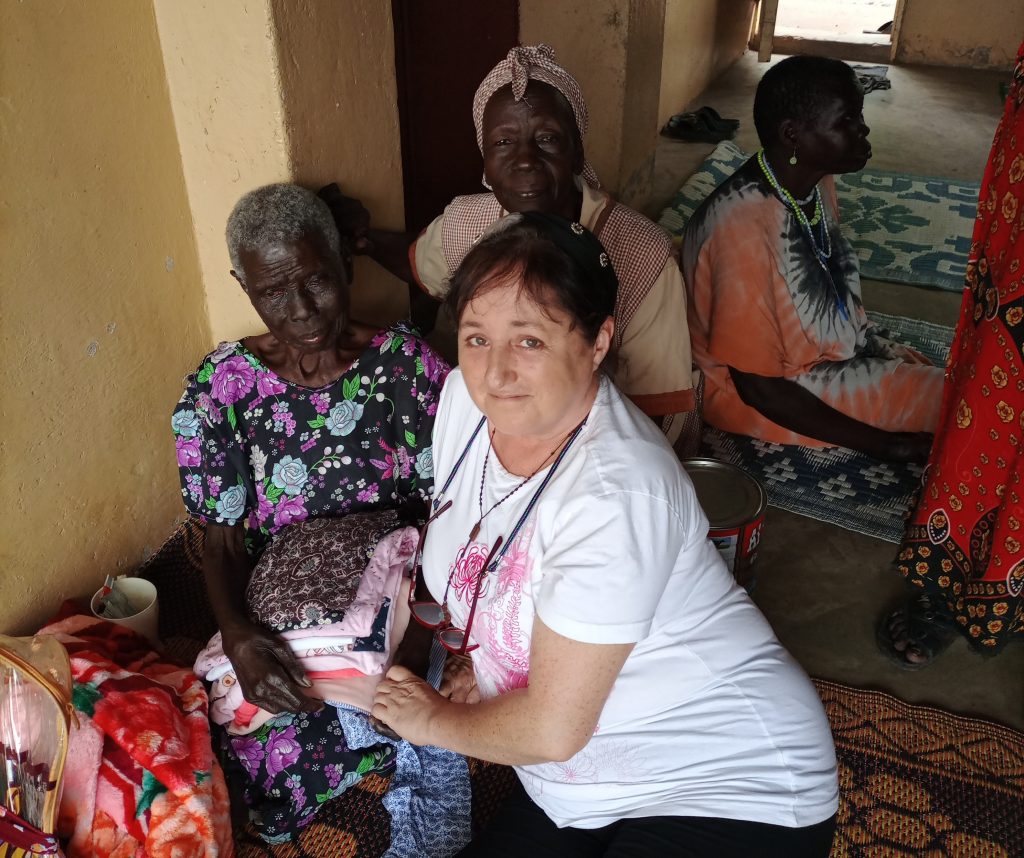 We came to know that Mary has no children and therefore has no one to look after her. I cannot imagine how she had managed until we found her. We took her to the nearby town of Rumbek, as it was obvious she was sick as she was crying and in pain. Unable to hold herself up in the car on the journey, she rested in my arms.
We proceeded to the Health Care Clinic and were told she had typhoid, malaria, brucellosis and stomach ulcers. She would be treated there for 14 days on strong IV medication. We got her some clothes, a blanket, hot food three times a day, and plenty of juice to give her strength. It was apparent after some time by the wonderful smile on her face that she had never received the comforts of good food and a warm bed before. She began to refer to me as her "daughter" and from there our friendship took off and remains to this day.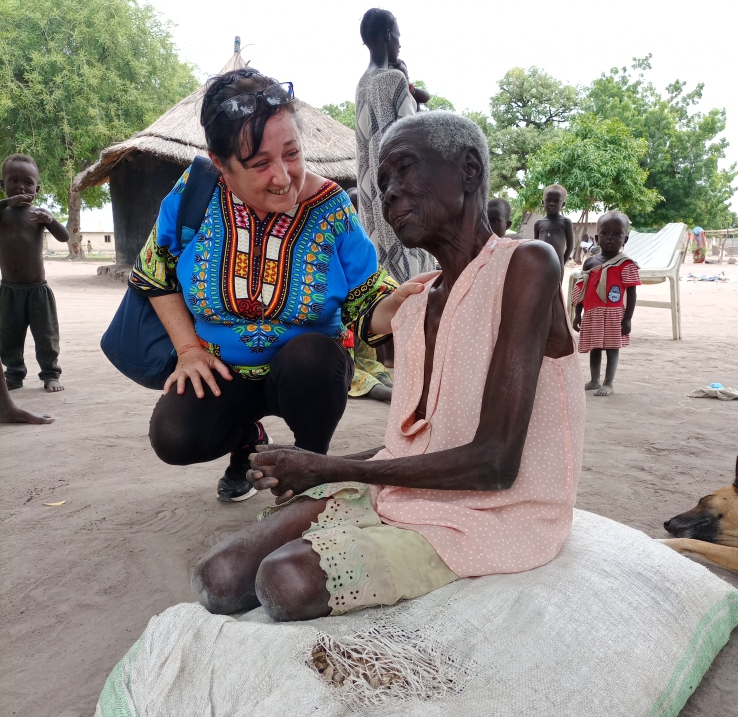 Mary is a strong Christian and has a very quiet but cheerful personality. Her smile is empowering. After Mary became well again, with great thought, I realized it would never be possible for her to return to the colony with no one to look after her. So with great appreciation for the Missionaries of Charity here in Rumbek, she now lives with them. Many of the workers recognized Mary when she arrived, and she had lots of stories and conversation for them. She seems so happy and content compared to the lady I first met. I am content now, too, knowing she will be cared for and loved in the Sisters' home and will bring joy to many as she has done to me.
The Missionaries of Charity do wonderful work here to save the lives of the very desperate, weak, and dying. We are very lucky to have them here and commend their Godly love for those in deep need.