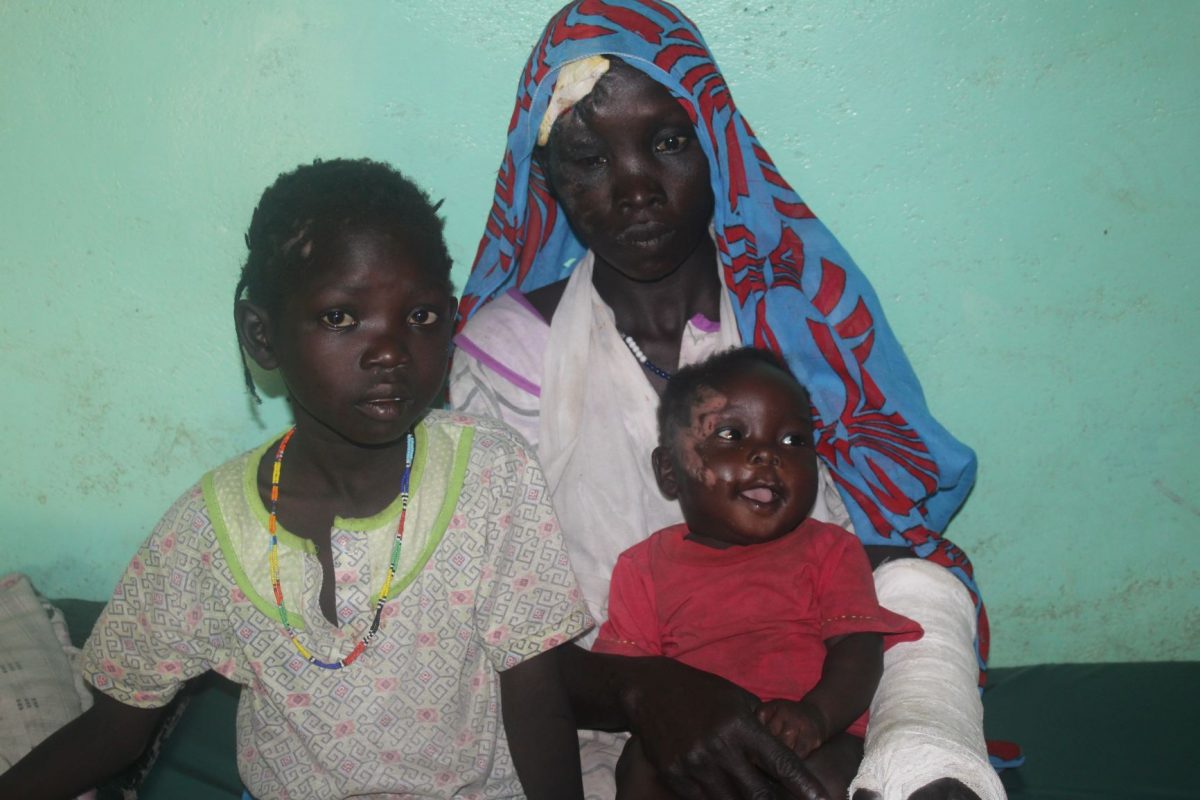 Mary Abdallah
While many of us take transportation opportunities for granted, getting from here to there in South Sudan can be overwhelming, if not altogether impossible at times. Automobile ownership is virtually nonexistent, fuel is costly, and modes of transport are further inhibited by impassable roads during the rainy season. Most travel is by foot or farm animal.
So when 37 year-old Mary Abdallah took off on a 4-hour walk to the neighboring village of Gardud with her young daughter, Rehab, while carrying her sixth month-old baby boy, Kumi, she was grateful to receive the offer from a tractor driver heading in her direction. Even if it meant they would have to stop here and there along the way to pick up and unload.
On a typical day, Mary Abdallah is busy being the mother of nine children, living with her family in the village of Al-Hamam, an 8-hour walk from the Mother of Mercy Hospital which is located in the Nuba Mountains of South Sudan. When she left on her walk that day, she couldn't have known how vital that facility would be to her and her family.
Mary climbed onto the already overloaded trailer and settled in with Rehab and Baby Kumi. Two hours passed when suddenly the trailer overturned without warning, injuring all seven of the passengers. Mary and her children were alive but in need of emergency care. Providentially, the accident occurred near a police checkpoint, and police immediately sent out a motorbike to find any means of transportation to get the wounded to a hospital.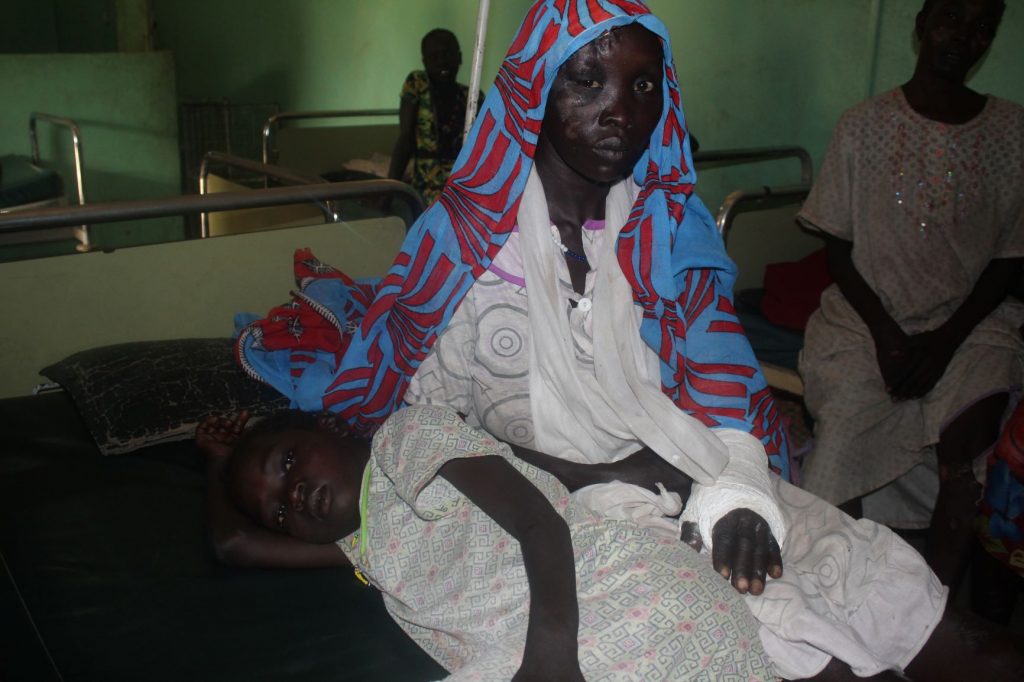 A tuk-tuk – a three-wheeled motorized vehicle often used as a small taxi – was commandeered to take Mary and her two children to the hospital in Luwere, the nearest medical facility, but they were sent on to Mother of Mercy Hospital to treat their greater needs. Mary had sustained a head wound and broken her arm; her daughter, Rehab, was suffering from internal bleeding. Miraculously, the baby was bruised but not seriously injured.
At Mother of Mercy Hospital, Mary received sutures for her head wound, and a cast for her fractured arm. Young Rehab was sent into surgery and underwent a laparotomy for internal bleeding. Incredibly, the family came out on the other side of the life threatening ordeal well, and are now on the road to recovery. Overturned farm vehicles can so often result in crippling injuries and fatalities. Fortunately Mary, Rehab, and Kumi were able to make it to a facility that was equipped to handle their urgent care.
"We were so close to death, I and my two children," Mary expressed. "We were suffering, and without such medical and surgical care the Mother of Mercy Hospital provided, my daughter Rehab would have died from internal bleeding. I thank Dr. Tom and his team for saving our lives. I also thank those who help this hospital. God bless you."