New Life Springing Up in the Desert
Garden Project Grows Food and Hope
Before, hundreds of families here were suffering from leprosy. When they were discovered, they were homeless, dying from illness and starvation, and devoid of hope – continually forced far away from any help society might offer.
But that was before. Today they are beginning to thrive, thanks to the blessings of medical care, shelter, clothing, clean water, and an agricultural project sponsored by Sudan Relief Fund that is bringing new life to a formerly desolate land and people.
It is a story of new beginnings. With the help of Sudan Relief Fund supporters, families received emergency food relief. A clean water well was drilled. New homes providing shelter are being built across the community. A small medical clinic stands on the grounds – a crucial component where residents now receive medicine to stop the progression of their illness. Regular treatments will eventually cure this community from the scourge of leprosy entirely.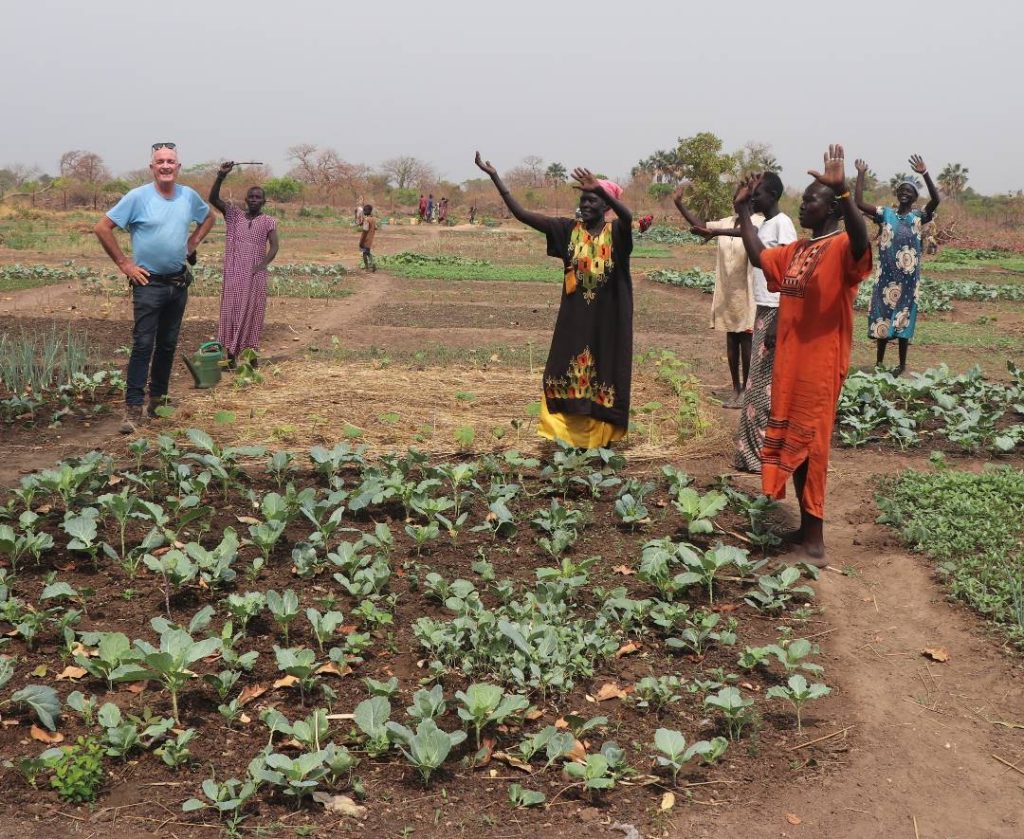 Now hope grows here daily, springing up as visibly as the green crops that the fields are beginning to yield. The availability of water and tools to work the fields have given new life to this community in more ways than one. Crops feed the body, while having a purpose like working the ground feeds the soul. Occupational training is helping injured people find gainful ways to support themselves. Children can go to school.
Now the people here think about a future – one not filled with despair, but with potential. A potential the leper colony of Malou never thought they would have.
Your help is making this possible, and your support is transforming lives in the most literal sense. Thank you for standing with us until the day the leper colony of Malou is no longer a leper colony at all – just the community of Malou, with people tending their fields and raising their families.
"'…the desert will become a fertile field, and the fertile field will bring forth bountiful crops."

– Is. 32:15