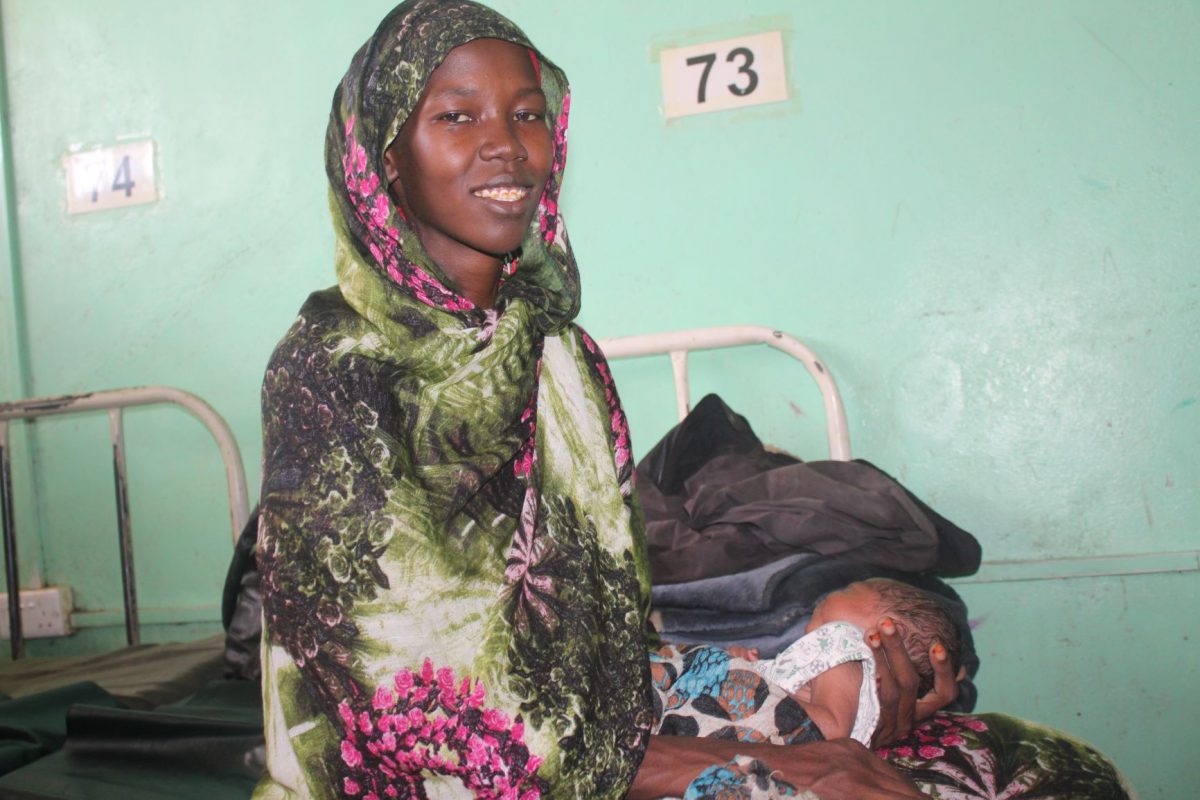 Radina Abdulgasim and Baby Maaz
Radina Abdulgasim was only 27 years old and busy being a mother to two children when she started to notice strange swellings on the right side of her neck. At that time she was in the city of Khartoum in central Sudan. Before she knew it she would undergo four different surgeries to remove the swellings. Radina came through the surgeries and thought the ordeal was behind her. Unfortunately a few months later the swelling reappeared. This time she was given medications that seemed to alleviate the problem. 
A few more months passed by and Radina became pregnant, but she also became very ill. She was experiencing so much pain in her legs that she couldn't walk and soon was completely bedridden. She was carried to the hospital only to be told she was suffering from arthritis, but couldn't be treated because the drugs could not be taken during pregnancy. She was sent home in the same condition.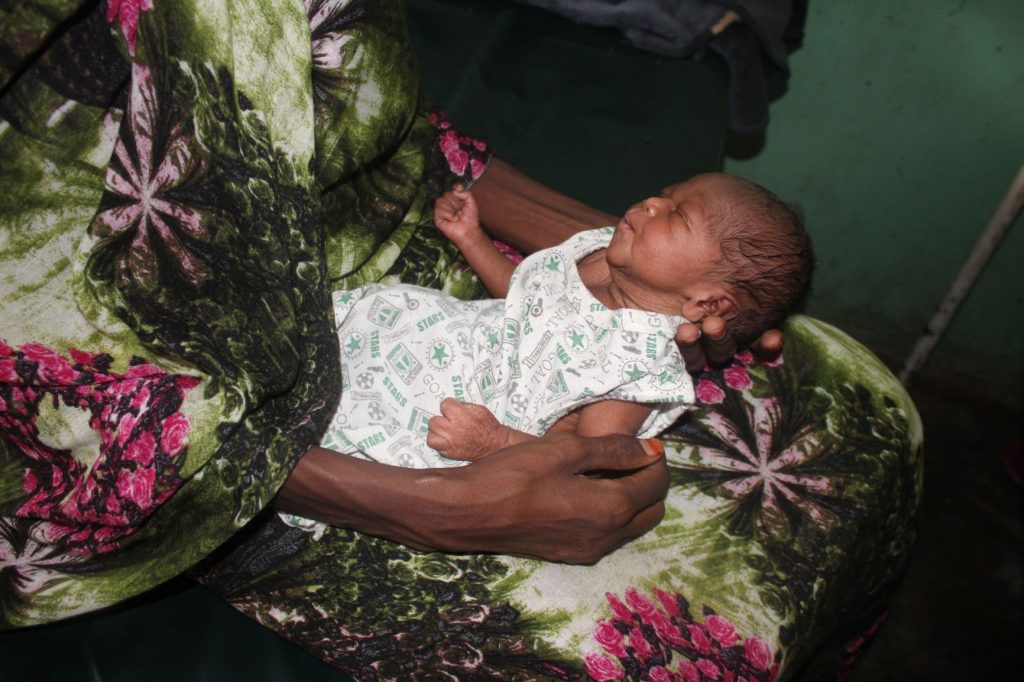 When she was seven months' pregnant, Radina's father sent for her to come stay in his home in the western Nuba mountains, where she remained for six weeks. She was taken to a nearby clinic but the nurses at that facility were unable to help her. Fortunately she was then taken to Mother of Mercy Hospital, a 400-bed referral hospital in the Nuba mountains supported for many years by the Sudan Relief Fund. She was examined by Missionary Doctor Tom Catena, who oversees the facility and serves as the sole physician and surgeon on staff. Radina was diagnosed with tuberculosis. She immediately began receiving treatment for the TB and was put on a nutrition regimen.
Recently Radina gave birth to her third child, a healthy baby boy named Maaz. Here she is pictured with him at two days old. She said if the hospital had not been there she certainly would have died of tuberculosis, and her baby along with her. Only now she's smiling when she talks about it. She gratefully thanks Dr. Tom and the staff of Mother of Mercy Hospital for their intervention. "I came here when I was very sick and weak. But now I am well and so is my baby. God bless you abundantly!"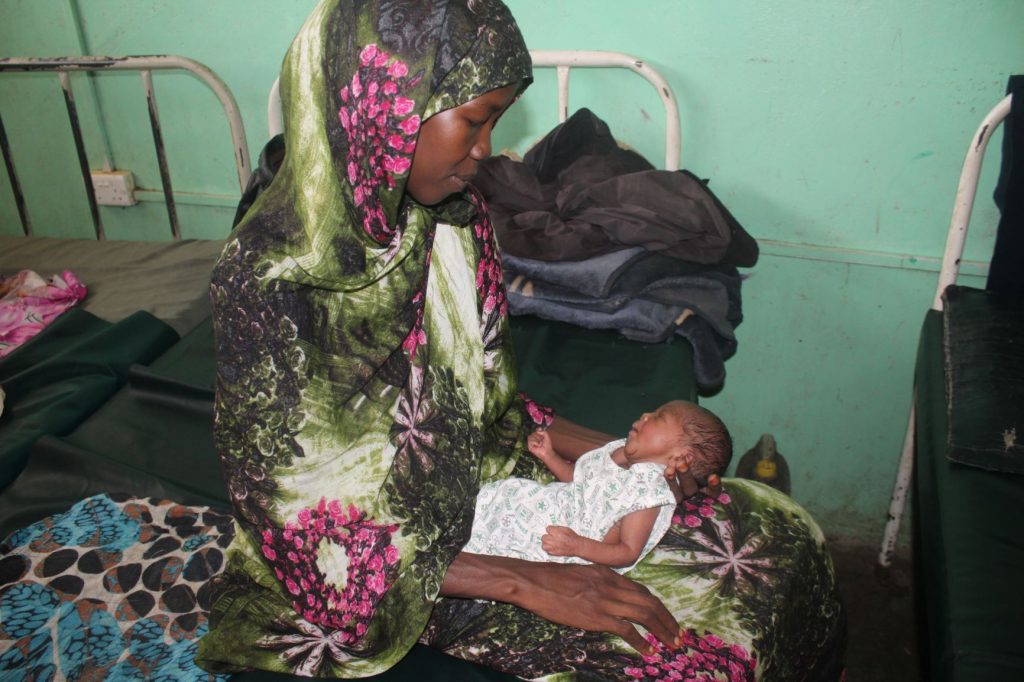 To the compassionate donors who faithfully support Dr. Catena and his team's work at Mother of Mercy Hospital, Radina adds this message to you: "I cannot believe I'm alive now and still better, and able to hold my dear baby's hand. And I can walk! Thank you for your help that keeps this hospital going. I can't thank you enough — I only pray that God may bless and reward you abundantly."