[siteorigin_widget class="WP_Widget_Media_Image"]
Your Birthday Can Help Save a Child
Send critically needed food, water, and medical care to children in South Sudan through your birthday fundraiser. You can host a birthday fundraiser for Sudan Relief Fund on your Facebook page. It's an easy way to spread awareness and encourage friends and family to donate.
Click the button above and simply select "Share" and your fundraiser will be active – it's that easy.
Others Can Easily Create a Facebook Fundraiser for Sudan Relief Fund Too
Just use this link: https://www.facebook.com/fund/SudanRelief/
Please share the link with friends and family and encourage them to help you raise money for Sudan Relief Fund on Facebook as well – it's a lasting and meaningful way to celebrate a special day.
About Sudan Relief Fund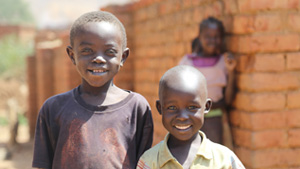 The Sudan Relief Fund is a 501(c)(3) nonprofit organization dedicated to bringing food, safe drinking water, clothing, shelter, medical attention and hope to the people of South Sudan. Since 1998, Sudan Relief Fund has made significant progress developing and strengthening the South Sudanese community. Our mission is to provide peace and hope for the future by alleviating immediate humanitarian concerns and aiding in the development of infrastructure necessary for growth and stability in the world's youngest nation.