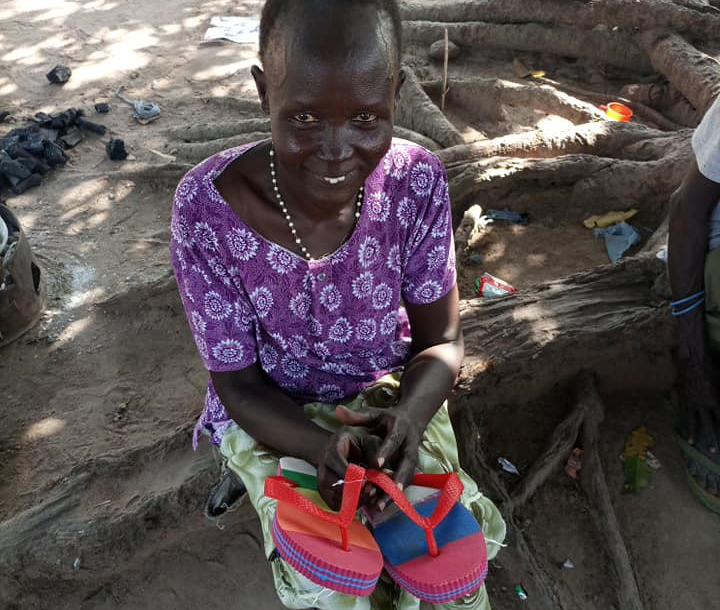 Relief Funds and Supplies are Transforming Lives In the Leper Colony of Malo, South Sudan
Over 500 people comprising a modern-day leper colony who've suffered from the terrible illness for years are now receiving help, thanks to supporters of Sudan Relief Fund and efforts on the ground by missionary nurse, Noeleen Loughran.
It's hard to say whether the joy of receiving desperately needed supplies, or the joy from being offered hope for the first time in years, brought the smiling faces to these people of Malo, South Sudan. But their smiles were radiant and unmistakable nonetheless.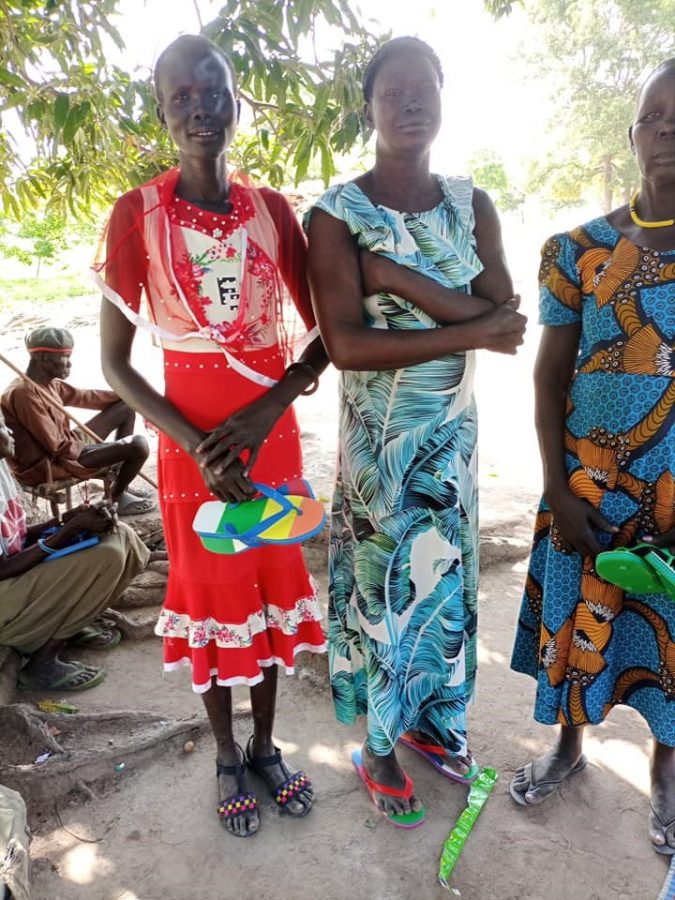 "Today we gave two goats, 50 kilograms of maize, 50 kilograms of beans, salt, oil, sugar, and tea" to the villagers of the Malo leper colony, said Nurse Noeleen. "The people were overwhelmed with happiness."
Residents were also overjoyed to receive 190 pairs of new shoes – not just a luxury but a necessity for sufferers of leprosy. Since the disease causes numbness in the extremities, victims cannot feel if there is an injury to their toes or feet. If a cut or a burn occurs, the sufferer won't be aware. Without proper foot balance, some victims are unable to walk. Protective shoes not only guard from potential injuries but also help some sufferers to walk once again.
Medical treatment to cure the leprosy will also be a part of the recovery process that is bringing new hope and new life to these people. Cast aside until now, Noeleen remarked with gratitude, "At last they are being treated as they always should have been."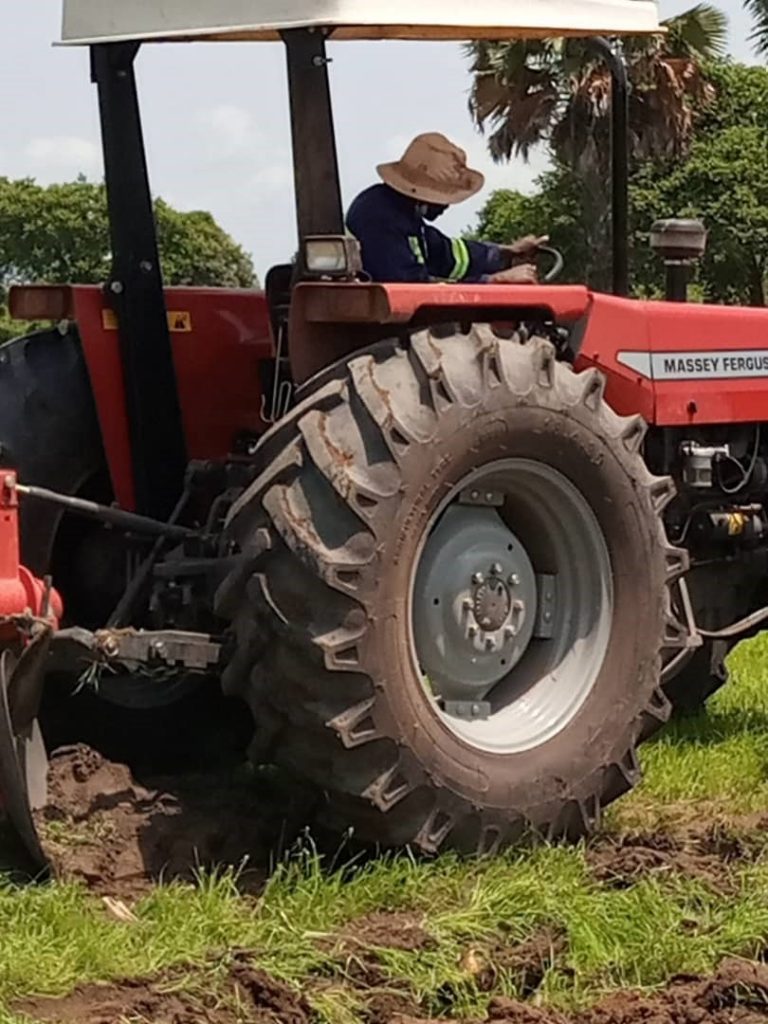 Nurse Noeleen has been instrumental in bringing together groups and coordinating resources to provide relief to the men, women, and children of this community who were found in destitute condition. One partner group includes the Jesuits pictured here with the tractor they brought to help jumpstart an agricultural project.
Special thanks is expressed to the donors and supporters of Sudan Relief Fund who responded to the appeal for help. Your gifts are making this transformation possible in the lives of hundreds of people previously held captive by the devastating effects of this curable disease.