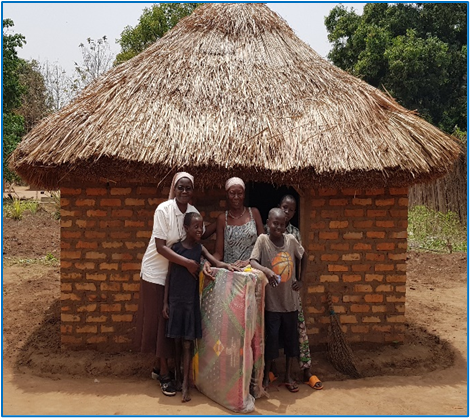 Roi Bullen
Woman Persecuted for Being Barren
At Last Receives Mercy and Compassion
"Sudan Relief Fund is a true manifestation of the love of Christ to the people of South Sudan. Many people have lived, and continue to live, a dignified life because of the huge impact Sudan Relief Fund has made in the lives of the marginalized." – Fred Otieno
Roi Bullen had the odds stacked against her. Today in her sixties, she resides in a community supported by Sudan Relief Fund where people living with HIV/AIDS can receive the help they need without being ostracized.
When Roi was just 14 years old, she was given in marriage. But as time went by, she and her husband had no children. Roi was accused of being barren – a torturous label for a woman to bear in her culture. She suffered ongoing abuses from parents, siblings, and friends. She was considered of no value to society – of less worth than an animal.
In 2004 she learned she had contracted HIV/AIDS, and two years later her husband died from the illness. Roi's persecution intensified. She was beaten on a daily basis by her husband's relatives, ostracized, and in accordance with the Azande culture, sent away homeless.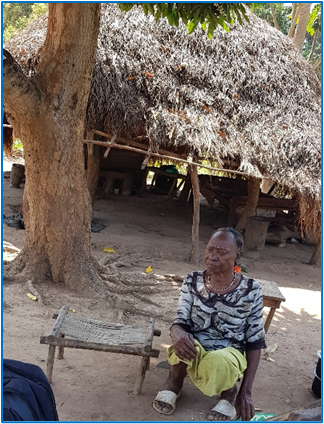 Roi eked out a meager survival living homeless, until a nephew offered her a piece of land in his compound to construct a small shelter. What you see in the photo[1] is everything Roi possessed. Due to the open air walls, she was often sick from malaria and contracted coughs in the cold night weather. She was also at constant risk of snake bites from the poisonous breeds that emerge at night. But at least she had a roof over her head.
Now with the support of Sudan Relief Fund, Roi has finally found the compassion she always deserved but never experienced. Roi has a brand new brick construction house[1] with a door that closes to keep snakes and mosquitoes out at night. She received clothing, food support, and medical treatment. Roi also benefits from counseling and psychosocial support, which makes a significant difference in rehabilitating her from the trauma she's experienced. She now lives a dignified life. And as you can see in the photos, she even smiles these days.
These stories are made possible by your support of Sudan Relief Fund. Thank you for partnering with us to save lives.