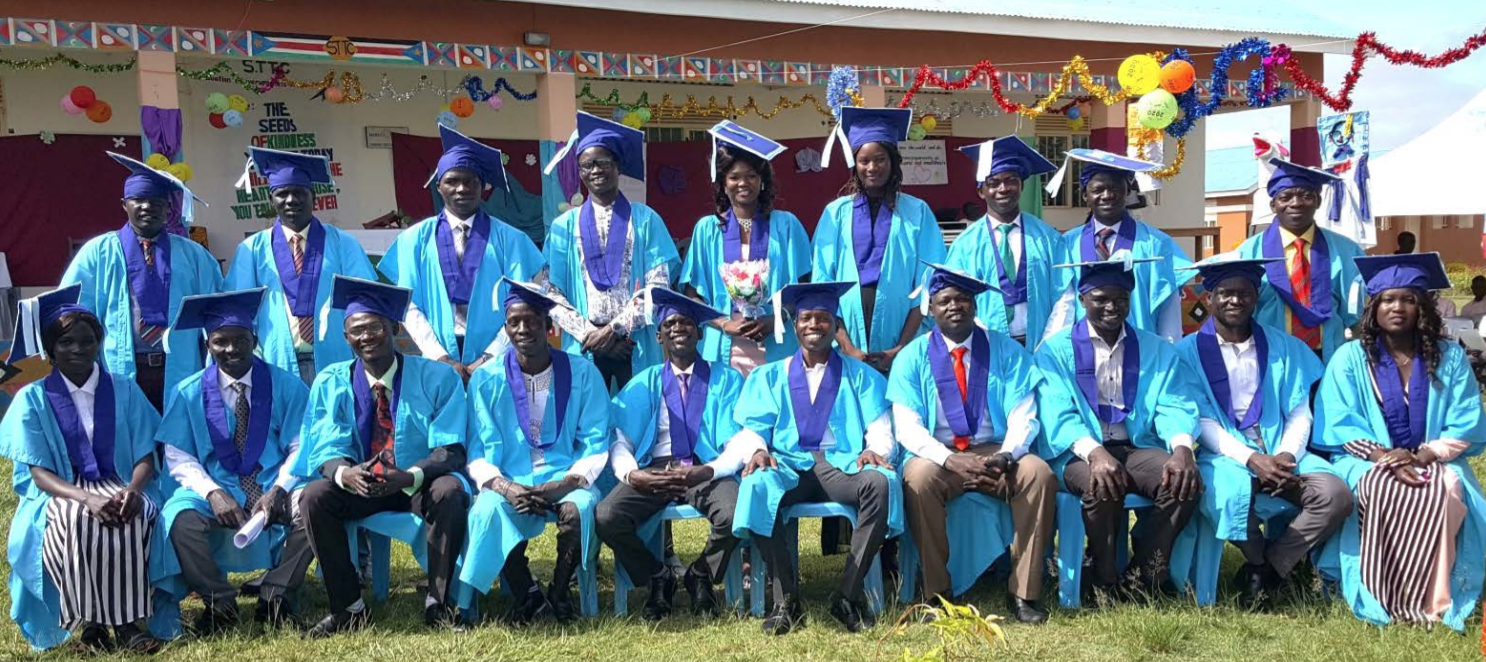 The Solidarity Teacher Training College (STTC) in Yambio is aiming to turn the tides of woeful literacy and education rates in South Sudan by training the next generation of teachers.
Sudan Relief Fund helped construct the college buildings and provides ongoing funding for operational costs with partner organization, Solidarity for South Sudan. The Solidarity Teacher Training College offers students a two-year study program in a comprehensive curriculum of Professional Studies, English, Math, Science, Social Studies, Christian Religious Education, Physical and Health Education, Arts, and Music.
The two-year academic program culminates in comprehensive exams and a nationally recognized Certificate in Primary Teaching. Graduates then spend two-month internships gaining hands-on teaching experience in primary schools around Yambio.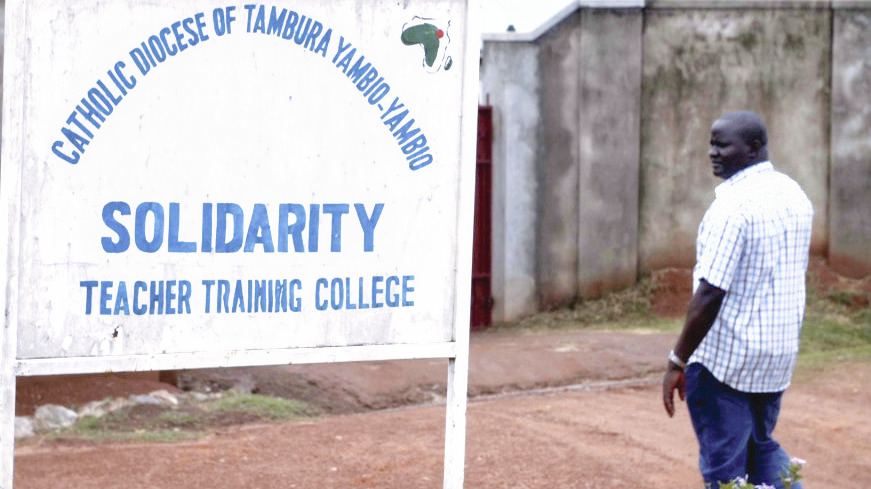 South Sudan ranks worst in the world for school attendance, with fewer than one third of primary school aged children receiving regular schooling. In 2020, there were an estimated 3.2 million children from 5-12 years old who were not attending school. Unpredictable violent conflicts, flooded or insecure roads, inability to afford school fees, or parents needing children at home due to work or illness, are some of the hurdles that impede children from obtaining even a primary education.
The problem is worsened by years of warring conflicts the nation has endured, which destroyed many school buildings or caused them to fall into disrepair. Instruction often takes place outside with students sitting beneath trees – which can only be accomplished weather permitting. The vast shortage of teachers remains an ongoing challenge.
Further, South Sudan has one of the lowest literacy rates in the world. According to a UNESCO report in 2020, "In South Sudan more than 70% of the population above the age of 15 years is illiterate; the majority of them are women." Dismal school attendance rates only serve to worsen this problem.
A USAID report describes, "After enduring two decades of civil war, the people of South Sudan have one of the lowest literacy rates in the world. It is estimated that only around 8% of women in South Sudan are literate, possibly the lowest female literacy rate in the world."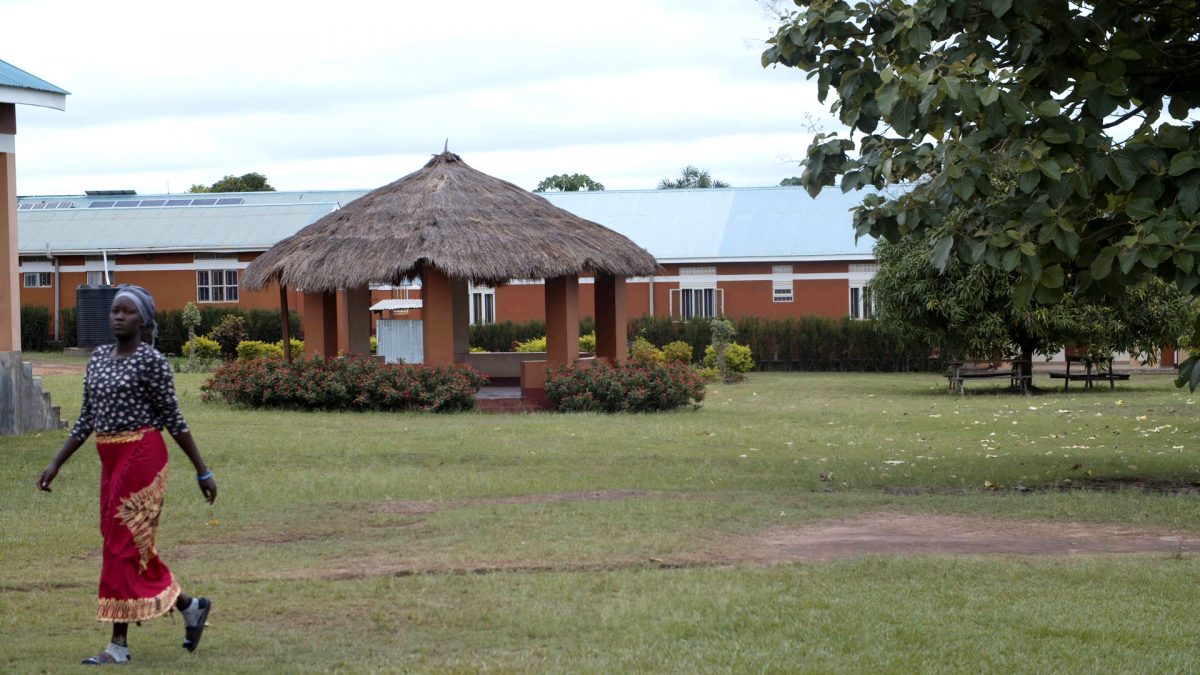 The Solidarity Teacher Training College provides hope in the quest to bring education to the children of South Sudan, and provide a better future for their country. Each session, 120 students reside in dormitory facilities at the campus, which includes classrooms, dining facilities, recreational areas, offices, library, a modern computer lab, a chapel, assembly area, and teachers' community house, all in a compound surrounded by a security wall. The international staff is comprised of instructors from six different countries.
Thanks to donors and supporters, Solidarity Teacher Training College has graduated over 734 certified teachers to date, including 18% who are women. Seventy two percent of STTC's graduates are currently employed in the education sector in their communities. Two top graduates are chosen each year to go on to study for their Master's Degree, with the intent they will return to work for the college.
With the help of faithful supporters, the tide is turning on the drought of educators. Because of STTC, teachers will bring the light of literacy and education to tomorrow's students in South Sudan.