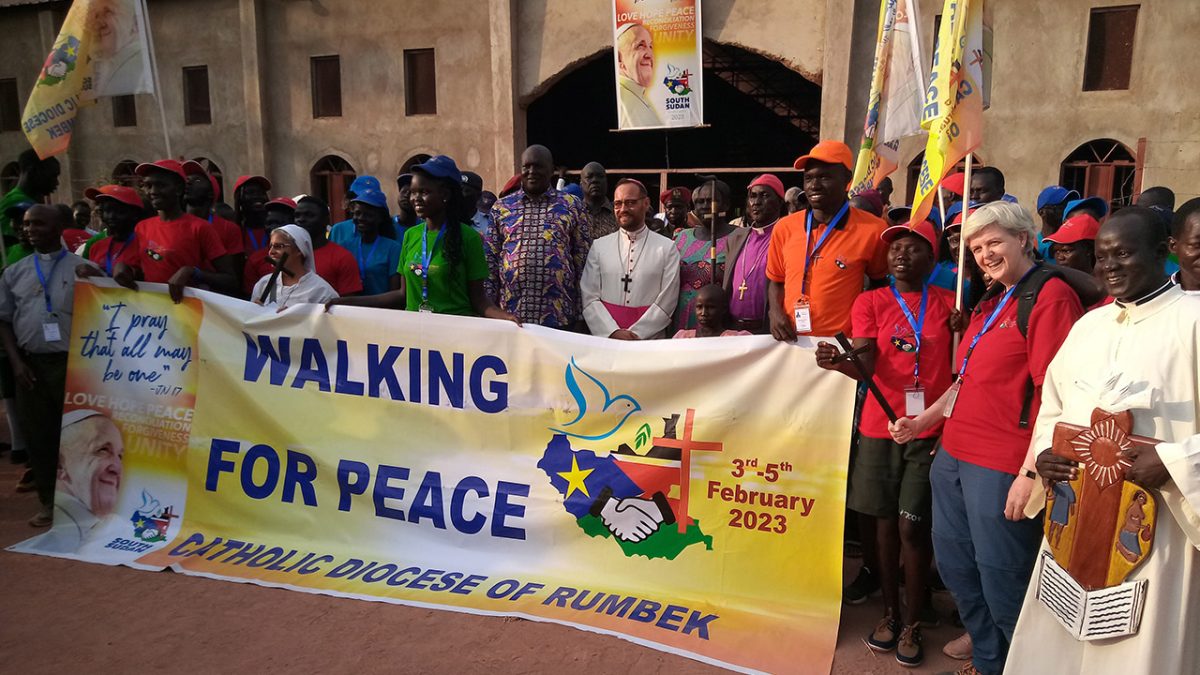 South Sudan Reflects on its Catholic History As Nation Prepares for Pope's Arrival
As South Sudan gears up for the anticipated visit of Pope Francis, the nation celebrates ties to its Catholic and Christian heritage, an identity safeguarded in its constitution preserving religious freedom in the newly sovereign nation.
Achieving independence from Sudan in 2011 after a bloody struggle that raged for years, the South Sudanese were liberated from the brutal reign of Omar al-Bashir – a dictator bent on waging genocide against all Christian and non-Muslim people within his country.
Over half the citizens of South Sudan consider themselves Christian, with a Catholic majority representing about 52% of that population. Christianity came to the region of Sudan as early as the sixth century, and experienced a significant revival in the 1800s through the ministry of Italian Comboni missionaries, who remain active in South Sudan today.
South Sudan's independence opened the door for the Church to freely operate throughout the country, and it continues to play a significant role – not only spiritually but also through service and human development. Church parishes have been on the frontlines in providing refugee aid during times of conflict or natural disaster. Christian and Catholic organizations operate hospitals, run schools and seminaries, and are an influential voice for peace in a nation that remains internally divided.
Throughout his tenure, Pope Francis has consistently demonstrated concern for the struggle of the South Sudanese people, and worked to encourage peace among its factions. Some of these appeals included holding a Prayer Vigil for South Sudan in St. Peter's Basilica in 2017, and designating a special Day of Prayer in 2018 after canceling a trip due to security concerns.
In 2019, the Holy See hosted South Sudanese leaders at the Vatican, calling for peace between rival political parties. In 2021, Pope Francis, in conjunction with the Archbishop, wrote a joint message to the nation's leaders urging heightened efforts to end internal violence for the sake of its conflict-weary people.
After Pope Francis was forced to postpone a visit last July for health issues, he released a video message urging the South Sudanese "not to be robbed of hope," a message he will no doubt reinforce during his upcoming trip February 3-5.