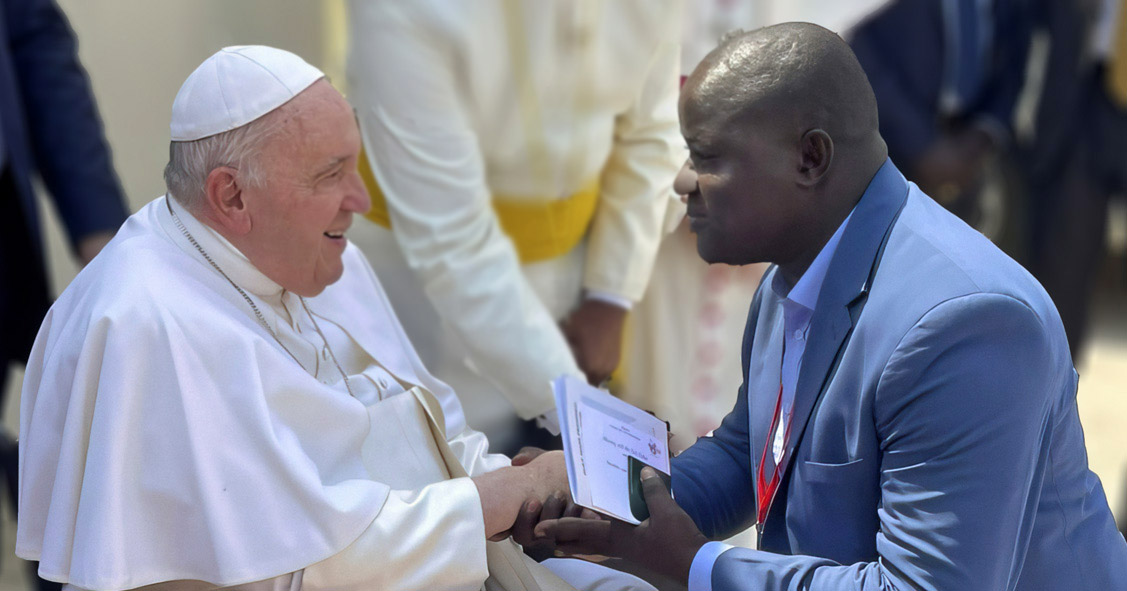 Sudan Relief Fund Partner Reflects on Historic Visit with Pope Francis
Pope Francis recently visited South Sudan in what he called a "Pilgrimage of Peace," the first of its kind since the nation's independence, and a long-awaited event for many in the largely Catholic country. Sudan Relief Fund Program Coordinator, Fred Otieno, was on the ground in South Sudan to experience the historic visit and shared his firsthand account.
My Solemn Meeting with His Holiness Pope Francis
"I was privileged to meet Pope Francis during his Pilgrimage visit to South Sudan in early February. The Pope's visit to our country was very significant, a culmination of God's divine evangelization to share a message of lasting peace to a wounded country.
South Sudan was very blessed by the three-day apostolic journey of his holiness Pope Francis. The culmination of the three-day event was the celebration of the Holy Mass led by Pope Francis. The theme centered on peace and reconciliation, and called on political leaders to be light and salt to the people of South Sudan – a role model for the people to emulate, working for the common good of the country so it may grow holistically.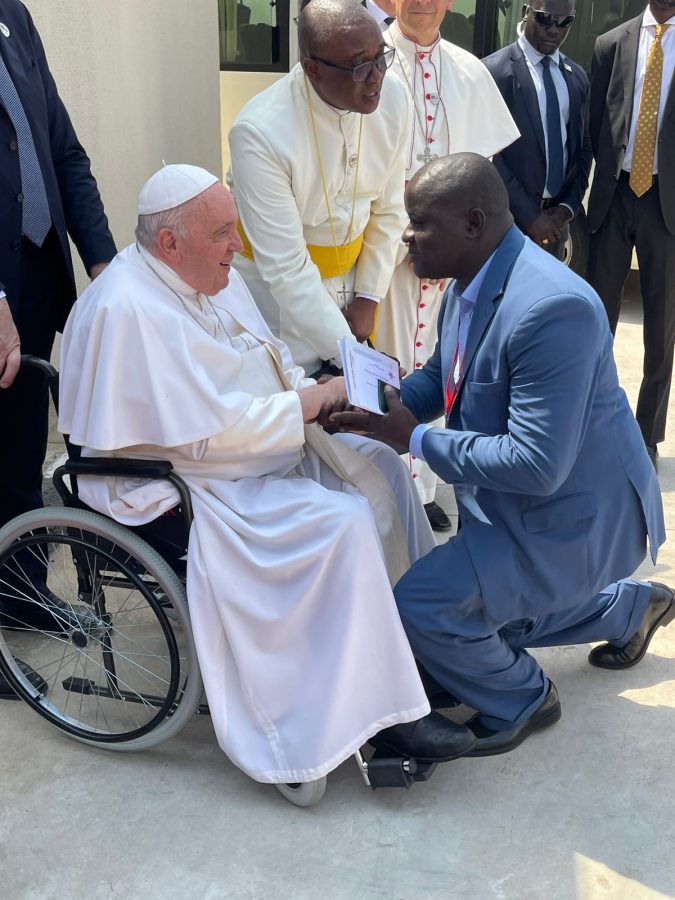 I was honored to be among the few people able to meet His holiness, Pope Francis, on behalf of Sudan Relief Fund. This invitation to meet the Pope was extraordinary.
During our time together, I was able to briefly share about the work Sudan Relief Fund is doing to meet both the physical and spiritual needs of the people. It was an encounter that I'll cherish for the rest of my life. It's evident the Holy Father cares deeply about the people of South Sudan, and he stands with all those suffering.
My personal encounter with Pope Francis was a miracle – a lifelong experience that I'll forever cherish. I am humbled to be a part of Sudan Relief Fund, to be a voice for the voiceless in South Sudan. May the blessings I received from the Holy Father strengthen and sustain Sudan Relief Fund and all the generous donors who support this organization."
-Fred Otieno
Program Coordinator, South Sudan