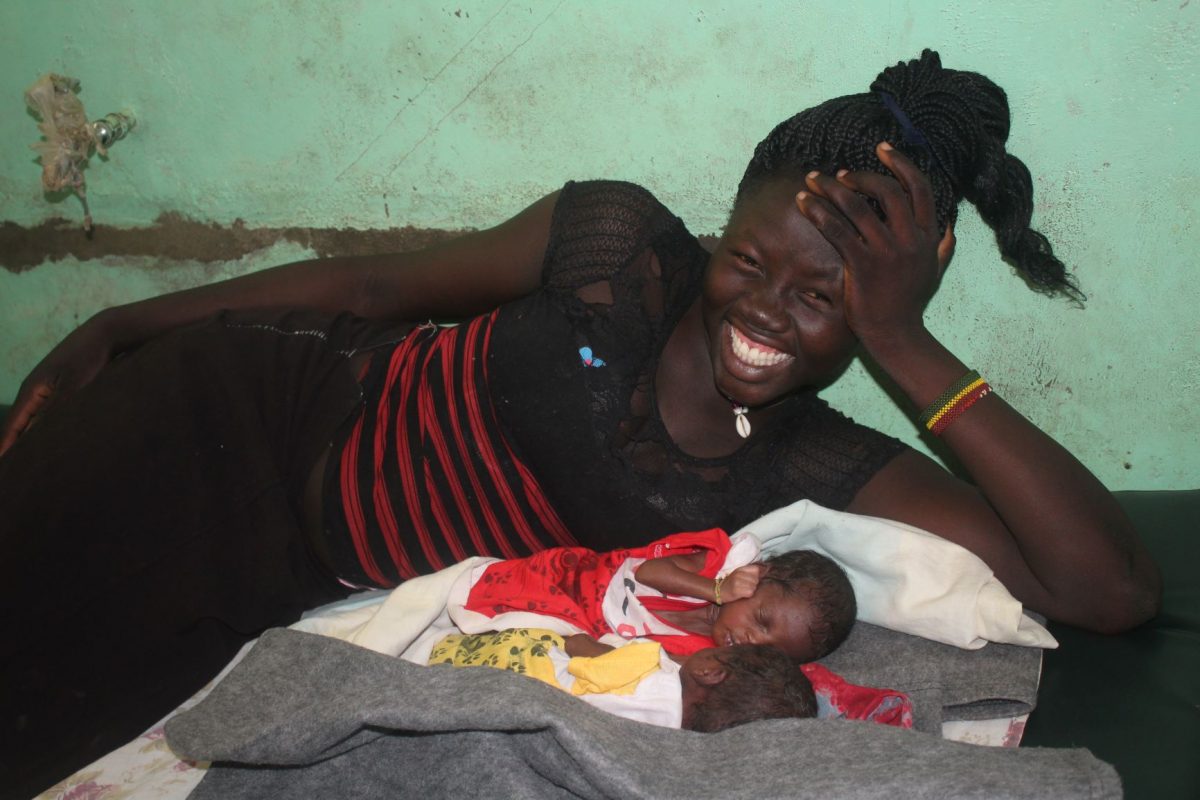 Preemie Twins Saved at Birth
The life of a pregnant woman in South Sudan can be challenging. Lack of access to healthcare or even hospitals within many hours' drive can make any complication turn deadly for both mother and child. An insufficient diet, lack of clean water sources, and strenuous work conditions can exacerbate the problem. But the dedicated staff at Mother of Mercy Hospital – the only referral hospital in the entire Nuba Mountains region of South Sudan, supported by the Sudan Relief Fund – is making tremendous progress to improve these circumstances for women and infants.
One example is the young woman named Nawal who was expecting twins. She was working at home carrying stones for a construction project when she was eight months pregnant. While working, she was suddenly stricken with sharp pains – so severely that she was immediately rushed to the Mother of Mercy Hospital. She discovered she was going into early labor and would deliver imminently.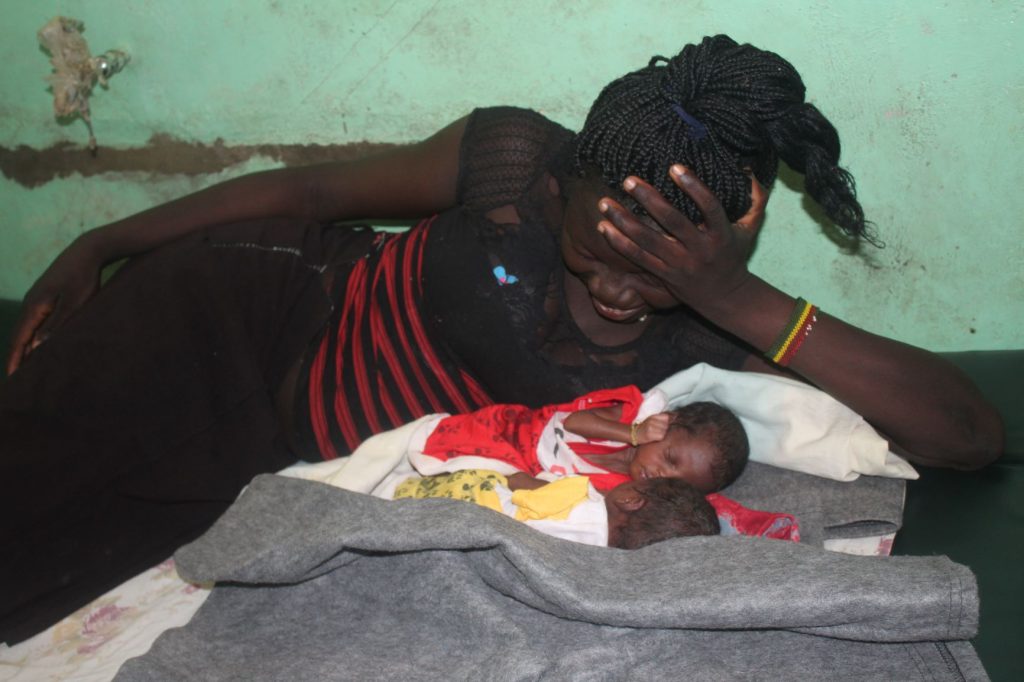 In less than 12 hours, Nawal's twin babies arrived prematurely. At a combined weight of only 5 and a half pounds (2.6 and 2.8 pounds each), the twins were in need of lifesaving neonatal care. They were unable to breastfeed, so the nurses instructed Nawal in how to bottle feed the tiny babies.
Under constant supervision at Mother of Mercy Hospital, the twins began to take a turn for the better. After five days, they were strong enough to breastfeed on their own, and six days later they weighed in at 2.8 and 3 pounds respectively, showing encouraging signs of progress.
Neonatal care for premature babies is critical. Without immediate hospitalization and medical intervention, most of these tiny babies will not survive. To have this specialized critical care available for neonatal emergencies in such a remote area is an unheard of blessing in South Sudan. Pictured here at eleven days old with a mother full of smiles, both the hospital staff and Nawal are confident the twins are thriving and on course to grow into healthy, normal children.
Nawal is overjoyed, wishing to thank Mother of Mercy Hospital and those who help to keep it running. She knows very well, "Without this hospital and their donors, my twins would have perished at birth."