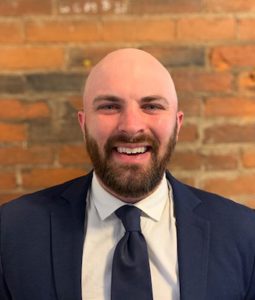 Brendan Gotta is the Sudan Relief Fund Director of Stewardship. A graduate of Franciscan University, he previously served as a Major Gift Officer for Dynamic Catholic, and before that, he was the Director of Young Adult Ministry for the Diocese of Arlington (VA). Brendan's older brother took a life-changing year of service to South Sudan. When Brendan heard about Sudan Relief Fund, he decided to follow his brothers example and to serve those who are deprived of the safety, education and opportunities that are so easy to take for granted in the United States.
Brendan's greatest passion is hearing the stories of lives and communities changed as well as the inspiration of those that make these changes possible. Brendan is an amateur blogger (@GottaBeSaints) and is an avid fan of the Notre Dame Fighting Irish and the New York Yankees.
[siteorigin_widget class="SiteOrigin_Widget_Image_Widget"]
25 Years of Bringing Hope and Healing to South Sudan
While this nation's history is filled with struggle, the light of compassion has shined for 25 years in lifesaving programs that bring help and hope. With your support, the people served and progress made is immense, despite incredible obstacles.