"LIFTING UP SOUTH SUDAN" PRAYER GROUP
"The prayer of the righteous is powerful and effective." – James 5:16
The people of South Sudan, especially women and children, desperately need our help. Years of internal and external conflict have ravaged this nation, creating thousands of refugees, widows, and orphans. It has also led to unimaginable hunger, homelessness, and medical crises.
Those suffering throughout South Sudan, as well as the dedicated servants working on the ground to provide aid, desperately need our help.
Perhaps you've followed Sudan Relief Fund's posts and are familiar with the plight of this beleaguered nation, or maybe you're learning about South Sudan for the first time. Either way, we hope you will join us in lifting up the people of South Sudan in prayer.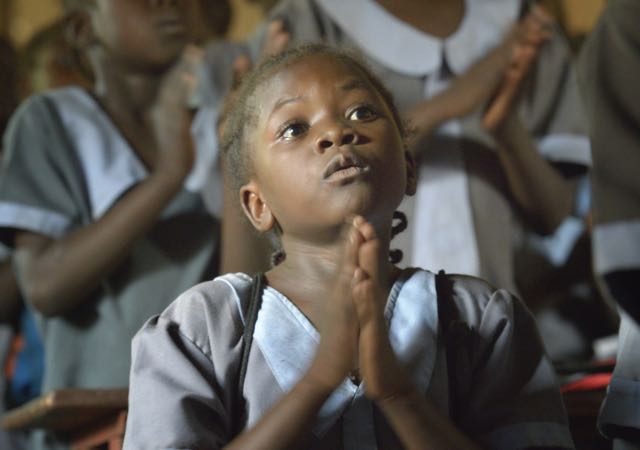 Lifting Up South Sudan is a collective of caring individuals who want to be part of the solution by putting the power of prayer to work for those struggling in this afflicted and despondent part of the world.
If you're here reading this, you know what the power of prayer can do. Your prayers count. And your prayers make a difference.
Each week we post a new prayer request. Urgent requests are added as they arise. With your help, Lifting Up South Sudan can be a powerful force to move mountains in this troubled region.
Imagine the collective prayers of partners mobilizing all over the world, going up in solidarity to help fight the battle against suffering and oppression on our knees and in our chapels.

You can be a part of this vital team. Invite your friends and family to receive our prayer requests and updates, too. We also invite you to take them to your small groups or your churches. Share! Prayer changes things.
It costs nothing to join this prayer team. Just a willing heart. Simply sign up for email updates below. Your contact information will not be shared, and you can choose to unsubscribe at any time.
As a Lifting Up South Sudan prayer partner, you'll receive new prayer requests each week. Perhaps you'll pray for the needs of an orphanage today, or a specific child who needs healing. Maybe next week you'll pray for volunteers to have strength who are toiling in a remote hospital in the mountains of Nzara. We'll also share praises and updates.
Will you help us Lift Up South Sudan in prayer? Click here to become a prayer partner. Thank you so much for giving your time and investing your heart for those who desperately need it.
Yes, I want to be a prayer partner!
"When you did it for the least of these brethren, you did it unto me." – Matthew 25:40
Yes! I want to be a prayer partner in the Lifting Up South Sudan Prayer Group! Please send weekly prayer requests to me.
The Sudan Relief Fund is a 501(c)3 charitable organization established for the purpose of bringing food, clothing, shelter, and medical attention to the people of South Sudan. Since then, with the prayers and support of faithful people like you, we have made very real progress under the most difficult circumstances imaginable.