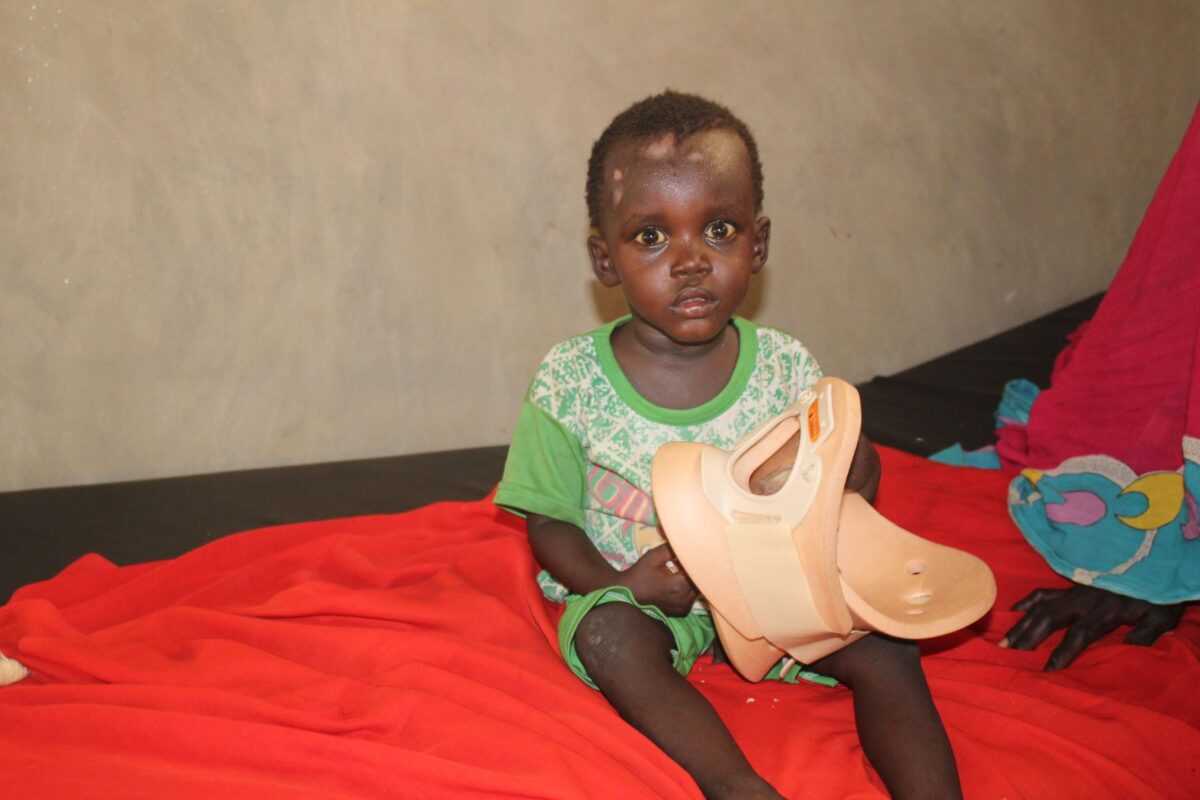 Alamin
Toddler in Hit and Run Accident Finds Help at Mother of Mercy
Two year-old Alamin was playing with his older brother by the quiet roadside in his village that morning.
Neither of them expected the motorbike that suddenly came hurtling down the road at breakneck speed. Alamin's older brother rushed to grab his younger sibling to pull him to safety. At the very moment he reached Alamin, the motorbike collided into both of them at full speed, knocking them to the ground.
The motorbike and its rider never wavered, vanishing into the distance.
Amazingly, Alamin's older brother wasn't seriously injured. But the same could not be said for the toddler. The impact struck his head and neck. He was immediately knocked unconscious.
Alamin's little body became alarmingly stiff like a board during the hours-long trip to Mother of Mercy Hospital, where his mother desperately hoped he could be helped. All except for Alamin's neck, which to her horror became like rubber.
Alamin was still unconscious when he reached the remote hospital supported by Sudan Relief Fund – the only one of its kind for hundreds of miles in the Nuba Mountains. The little boy couldn't eat or drink for days, and was sustained through an NG tube and with IV fluids.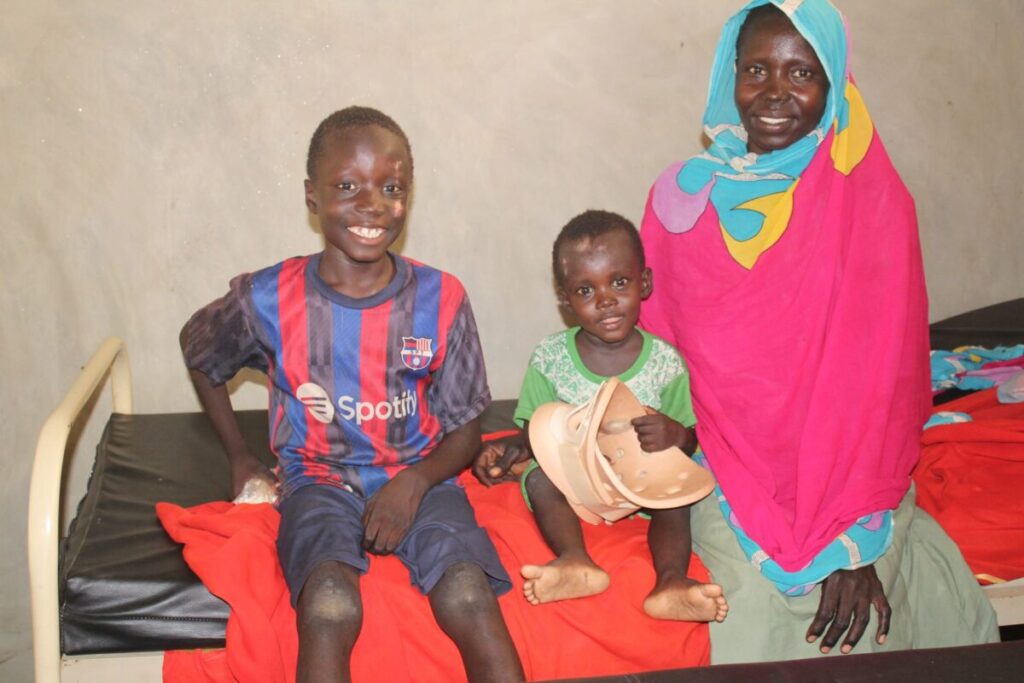 Small Survivor – Two year-old Alamin made a dramatic turnaround at Mother of Mercy Hospital after a near death hit-and-run accident. Pictured here with his mother and brother after making a recovery at the hospital.
Dr. Tom Catena – longtime missionary doctor and hospital director – put a neck brace on Alamin and treated the toddler to stabilize the nerve damage done by the impact of the accident.
After a grueling nine days awaiting an outcome, Alamin turned a corner. He began to show signs of improvement. After twelve days of treatment, the little boy had tugged off his neck brace all on his own. By the time he was released, he could talk and walk normally and was given a clean bill of health.
Alamin's mother, Khaita, was astonished at her toddler's recovery. After the severity of his injuries, she feared he would die. She was amazed that she was looking at her healthy little boy once again. Khaita was overwhelmed with joy at his turnaround.
Khaita was so grateful to the doctors and nurses who treated her young son. This joyful mother shared her message to all who support the hospital, "Thank you for helping Mother of Mercy to treat people like us. Without it, children like my Alamin would easily have died."
These stories are made possible by your support of Mother of Mercy Hospital and other humanitarian programs sponsored by Sudan Relief Fund. Thank you for helping us save lives.
---
Would you like to pray for us? Sign up for our email prayer group to receive weekly emails sharing important needs to pray for. You'll join a faith community around the globe praying to bring hope and help to suffering people in a forgotten part of the world. Click here to find out more.