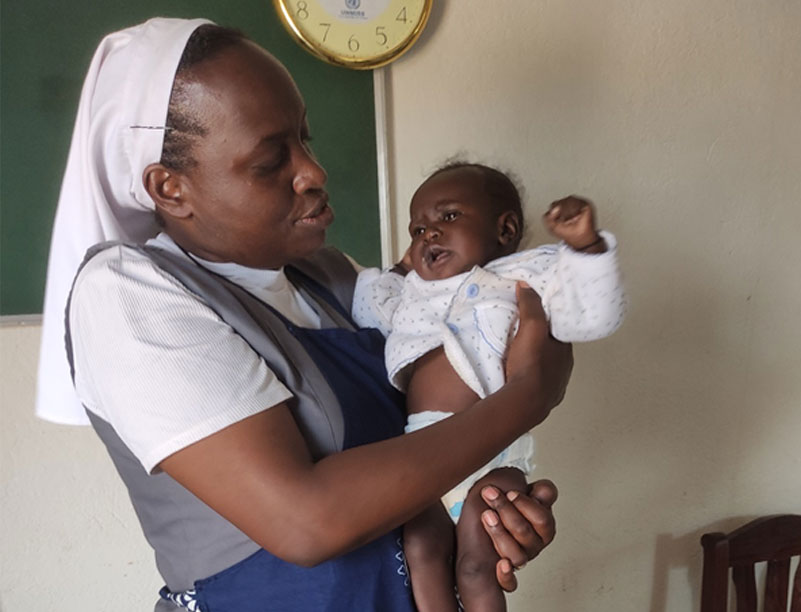 Baby Rita
St. Claire orphanage
in Rock City-Jebel Juba South Sudan
St. Claire orphanage was founded in 2017 as a result of the 2013/14 war in South Sudan. Many children lost their parents and were left loitering along the streets of Juba and some were left in the juvenile prisons of Juba.
Through a well-wisher Mrs. Betty was touched by the suffering of the orphan children and through her intervention she contacted the Franciscan Fathers on the level of intervention to help the suffering orphan children.
The Franciscans primary role for the orphanage is resource mobilization and Sudan Relief Fund has been very supportive financially to St. Claire orphanage.
The orphanage has a capacity of 67 children. The facility where the orphanage is operating is a rental house and there is a plan to acquire a parcel of land to build the orphanage.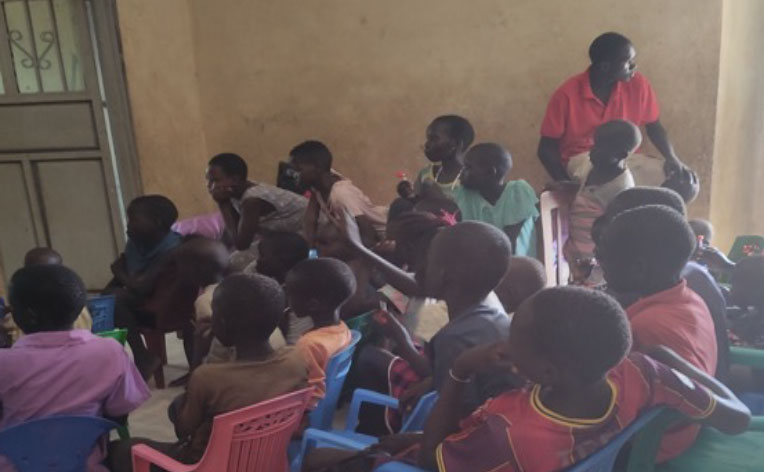 During my visit to the orphanage, I had an interest in one of the OVC who was picked in a dust bin within Juba and she was taken to the police. The girl was picked when she was very young almost less than a week after birth.
The young girl's name is Rita she was picked by the Police and the orphanage director Mrs. Betty was called by the Police to pick the kid to the orphanage and provide all the necessary support to ensure that the young girl Rita survives.
She (Rita) is now four months old and she is a living testimony of the orphanage. She is well taken care of and she is in good form. Nobody knows the biography of Rita being that she was just picked from the streets at a very tender age and through the support that the orphanage is getting from Sudan Relief Fund the young is able to crawl and be fed.
---
Would you like to pray for us? Sign up for our email prayer group to receive weekly emails sharing important needs to pray for. You'll join a faith community around the globe praying to bring hope and help to suffering people in this forgotten part of the world. Click here to find out more.