Food Crisis: Please Help Us Feed the Children
South Sudanese children and families are at death's door fighting to stay alive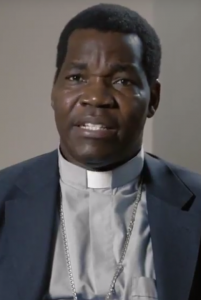 Dear Friend in Christ,
As the Bishop of the Catholic Diocese of Tombura-Yambio in South Sudan, I am writing today to tell you of a place where people have nowhere left to run as they face the world's worst food crisis. The severe lack of food in South Sudan has made living conditions deplorable, with nearly 5 million civilians—about 40 percent of the country's population—in need of urgent food assistance. With many areas of the country engulfed by violence or the imminent threat of gun fire and machete attacks, civilians are also facing alarming levels of malnutrition and disease.
I worry and pray daily for the people of my country. My eyes witness horrifically malnourished and desperate families who are succumbing to death from starvation. Children are often too weak to laugh, walk, or play, and seek immediate attention before it's too late. (Read about how we have been supporting the people of Sudan since 1998.)
Fleeing From Violence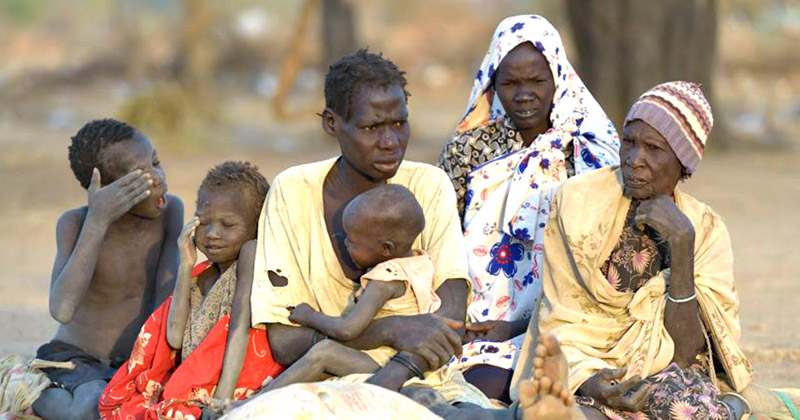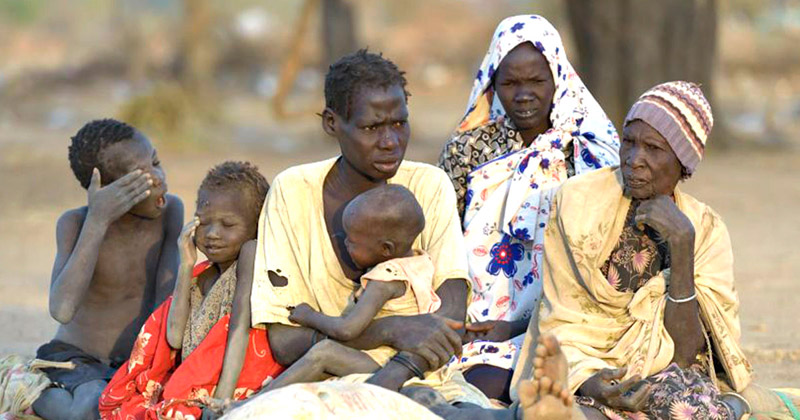 The flare-up of violence and conflict is disrupting livelihoods, increasing the occurrence of displacement, and derailing the already fragile peace process. Civilians have fled into the bush, swamps, displacement camps and churches — anywhere and everywhere they might find security. Nearly everywhere you go here, my people are fleeing in terror, clinging to life, with nowhere to go and nothing to eat. They have no idea when, if ever, they will feel safe enough to return home.
My people are in trouble. I ask that you please help the people in South Sudan and give what you can.

In Juba and other areas, the violence has disrupted food lines, making it extremely dangerous to deliver sorghum, an important cereal grain, and other staples. Our markets are empty and we face recurring shortages of basic goods. I know firsthand the malnutrition is affecting tens of thousands of children in South Sudan, and with ongoing displacement and economic instability, the number will increase.
In addition to the worst food crisis in more than three years, deadly diseases are on the rise due to lack of water and sanitation services. Children's immune systems are weakening and putting them in greater risk of dying from respiratory infections, malaria, measles and cholera. With the lack of infrastructures, receiving treatment is more difficult and the risk of famine will likely worsen if help is not immediately given.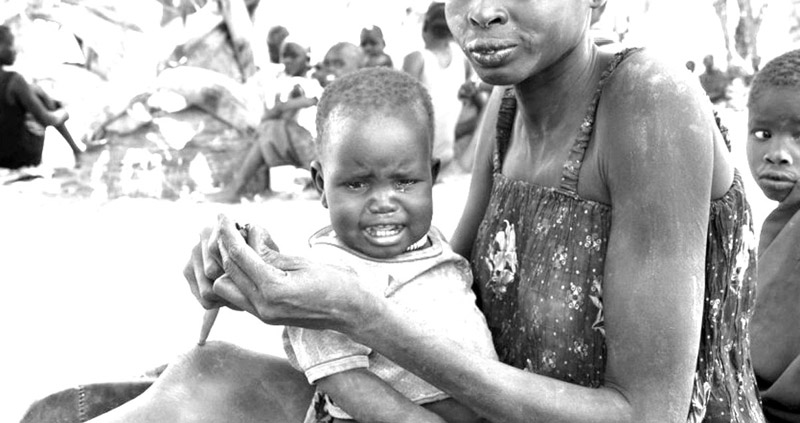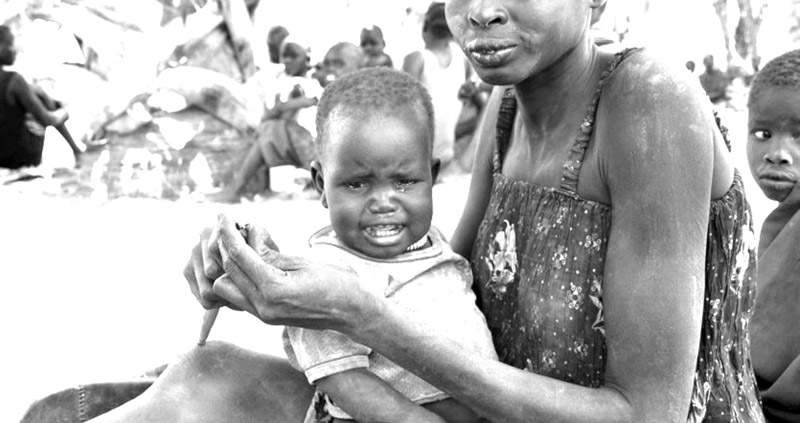 Watch this Video About Bishop Kussala

I kindly ask for your urgent donations to the Sudan Relief Fund to help us receive life-saving food, water, blankets, mosquito nets, and other aid to help the defenseless and displaced people of South Sudan. Any gift you are able to give is deeply appreciated. The people of South Sudan are on the verge of an abyss and can't survive what's coming without your support.
With compassionate donors, like you, Brother Bernhard Hengl, Development Director of the Sudan Catholic Bishops Conference, has recently been able to make an emergency food delivery to desperately hungry women, men and children in South Sudan. Two trucks filled with sorghum and other staples, made the hazardous journey to starving families. One truck was nearly shot at by soldiers, but after surrendering some of the food to the soldiers, Brother Bernhard was permitted to drive ahead. These are desperate times and I believe God's hand is protecting the deliveries.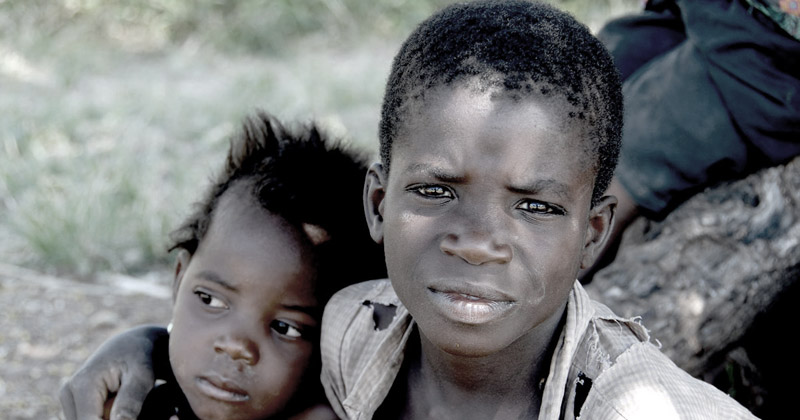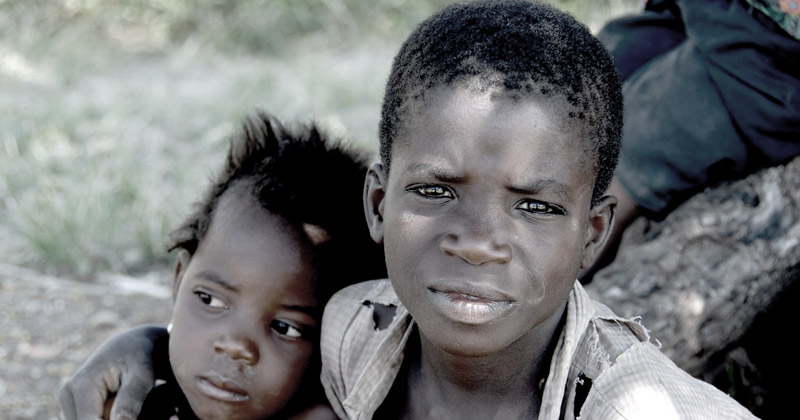 This is why I'm writing to ask you to please make a donation today to help the Sudan Relief Fund purchase more sorghum and other food staples. While many other organizations are fleeing the area due to violence, Sudan Relief Fund is committed to staying and helping those in need of humanitarian aid. Thanks be to God, we have clergy and friends among the locals who are willing to risk their own lives to get this food to those who need it the most.
Wherever I go, people are mourning their loss of loved ones, homes and crop fields. My heart is breaking for them. This, my friend, is why I'm reaching out to you – to help these innocent victims of violence and hunger.
Please don't delay in sending what you can. I pray for you to act quickly.
One of the best ways to help my people survive in this country is by becoming a monthly sustaining partner of the Sudan Relief Fund. By doing so, you commit to an automatic amount to be donated each month. When you give monthly support, you provide life-saving food, water, blankets, medicines, and other humanitarian aid. With your generous gift, you will be saving lives! If you already are a monthly donor, we thank you!
Will you give what you can today? Will you stay with us in our hour of need? I pray that you will.

God bless you for bringing the light of Jesus to these people in their darkest hour. There is hope and that hope is YOU!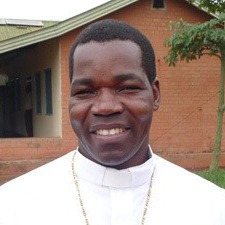 Yours in Christ,

Bishop Eduardo Hiiboro Kussala
Diocese of Tombura-Yambio, South Sudan