Hero Doctors Open New Clinic
Hero Doctors Launch New Clinic to Save 750,000 People
"There have been times when I've treated as many as 500 people in a single day. Men who have received terrible burns across their bodies; toddlers who have lost legs to shrapnel wounds; people with leprosy and malnutrition; and children severely burned during middle-of-the-night attacks," said Dr. Tom Catena, the only U.S. doctor permanently based at Mother of Mercy Hospital.
The small but busy hospital lies in the war-torn Nuba Mountains where humanitarian aid is extremely restricted. Caught in the middle of the struggle are 750,000 men, women and children. The villages and farms of these innocent victims have been targeted, forcing the local population to flee into the mountains where they are isolated from the outside world. Food is scarce, water and electricity is limited, diseases are rampant, and crucial life-saving medical assistance has been blocked by the government. For years, civilians have endured relentless daily bombardments, resulting in an endless parade of victims suffering from every war zone injury imaginable.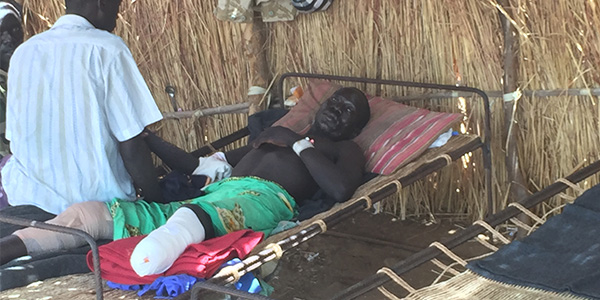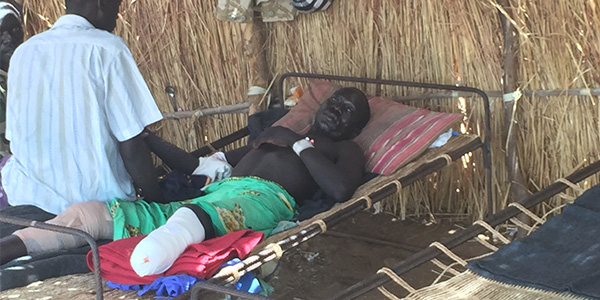 Patients are known to walk up to seven days to receive treatment from Dr. Tom. Fortunately, he recently provided hands-on surgical training to the Nuba-born doctor, Dr. Zacharia, who now runs his own health clinic and is able to provide extra medical assistance, hope, and healing amidst the ongoing war.
As the only two doctors available in the region, they have experienced the atrocities and hardships of the war, firsthand.
"When you hear a high-pitched noise then you have about ten seconds," says Dr. Tom. "That's the sound of the bomb falling through the air and then you hear a loud explosion. It's traumatizing."
Mother of Mercy hospital is surrounded by foxholes for shelter in which the patients and staff crouch when military aircraft approach. When a bomb explodes, shrapnel flies horizontally through the air. The foxholes are the only protection they have.
"Once, shrapnel few directly over me," says Dr. Zacharia. "It ripped the face of the man next to me to pieces. His brains spilled out. I was covered in blood. People tried to help me, but I said, "Your doctor is fine. It is not my blood. It's the other guy's blood.""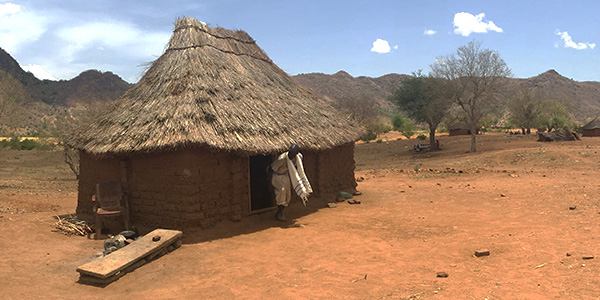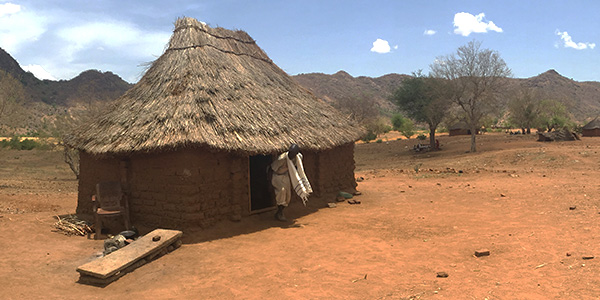 The difficulties of running a hospital in a conflict zone cannot be underestimated. The doctors are on call 24/7 and only sleep a couple hours a night. While committed, at times a sense of helplessness hangs over Dr. Tom and Dr. Zacharia due to what feels like endless conflict preventing them from having the proper supplies and medical staff to serve so many people. They use decades-old treatments and often don't have electricity or running water. They are struggling to cope with the volume of patients and expanding lifesaving efforts is critical.
Dr. Zacharia's hope is to offer more assistance by continuing to grow his health clinic, but funding is required and he needs your help. Already, many patients are being treated there despite the fact it mostly consists of a handful of temporary structures with thatched roofs. However, an adequate and better equipped operating facility is needed to properly treat the large capacity of patients.
Will you please give what you can?

In the world's youngest nation, hospitals are scarce and access to medical care is problematic. Recently, a botched measles vaccination campaign in the rural town of Kapoeta killed 15 children, all under age 5, and endangered nearly 3 dozen more. According to the World Health Organization, unqualified and untrained heath workers reused one syringe over the course of four days and also failed to refrigerate the vaccine.
This tragedy is alarming and only reaffirms the desperate need to expand medical clinics, which will help carry out basic health initiatives. Dr. Tom and Dr. Zacharia are currently the best trained and qualified doctors in the rugged region. Please, give what you can NOW to support their efforts. With the expansion of Dr. Zacharia's health clinic, they will be able to increase medical care and save more lives.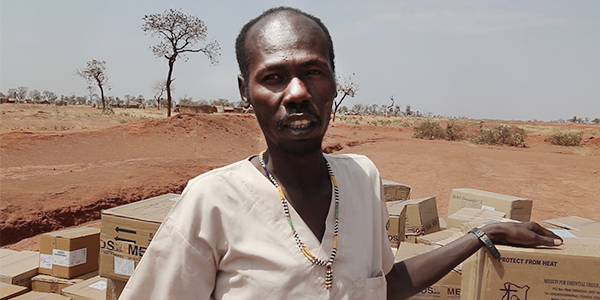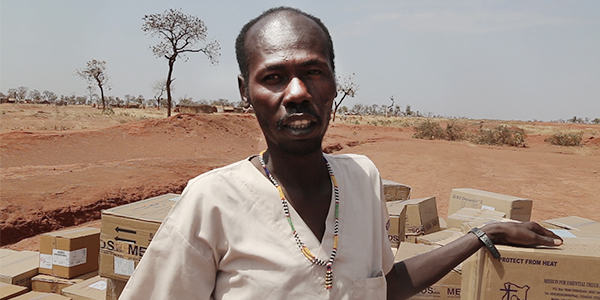 With the rainy season coming, waterborne diseases like cholera and mosquito-transmitted malaria spread quickly in these conditions. Right now, Mother of Mercy hospital is the only medical facility covering approximately 300 miles, and providing medical assistance will get even more complicated as the needs of the people will only get higher.
Dr. Zacharia's new health clinic has the ability to give further care for this young and vulnerable country and can help avoid more human suffering. Will you please support his lifesaving efforts?

As a result of his extraordinary actions, tireless commitment, and selfless efforts, Dr. Tom was recently awarded the prestigious Aurora Prize for Awakening Humanity. During his acceptance speech, Dr. Tom expressed his hopes of creating a training center to provide more people, like Dr. Zacharia, with hands-on surgical training, teaching, and guidance. Will you please support his noble, self-sacrificing work? Any amount you can give will help Dr. Tom be one step closer to his goal.
We kindly ask that you please make a lifesaving donation today, so our team can continue our efforts on the ground and begin the process of building Dr. Zacharia's much needed health clinic in addition to expanding Dr. Tom's training services. Dr. Zacharia's ability to save more lives depends on the funding of his new health clinic and your sacrificial donations. If we don't hurry, civilians will not be able to receive proper care and innocent lives will be lost.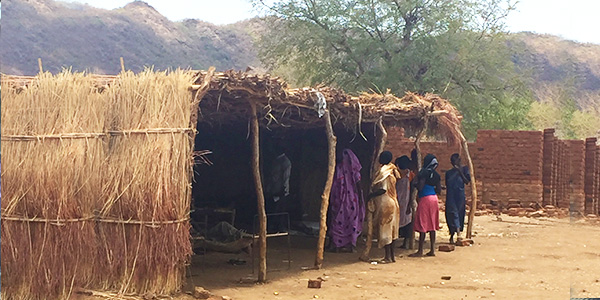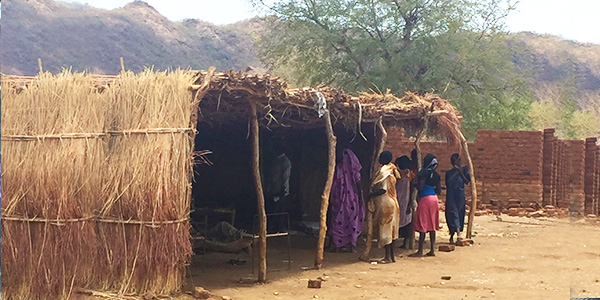 We can't let hundreds of thousands of people be passed over and forgotten. Your gift is the difference between life and death.
Thank you and God bless you for your caring heart and generosity.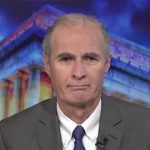 Sincerely,

Neil A. Corkery
President