Save Children from Dying on the Streets of Rumbek
For many people, the term "street children" brings to mind adolescents who flee broken or abusive homes. In South Sudan, street children are orphaned children who lost their parents to illness, starvation, or war-related violence.
Because there are no government or social programs here to advocate for them, orphaned children find themselves all of a sudden helpless and alone. They are on the streets of the city because they literally have nowhere to go.
Tragically, if left alone on the streets, the children will not survive for long. They will die from disease, dehydration, or starvation. They are further at risk of being kidnapped into slavery or human trafficking, and face danger from wild animals at night.
When missionary nurse, Noeleen Loughran, first arrived in the city of Rumbek, she was shocked at how many orphaned children she saw. "There were so many of them," she said. "Their little footprints were everywhere."
Disturbed by seeing orphans scrounge for food remnants in trash bins, she determined to find help for them, and the Street Children Program began to develop. Now these children can come after hours to a local school where they receive a meal every day, have the opportunity to wash up, and sit down together to receive some schooling. Nurse Noeleen also gives them basic medical care.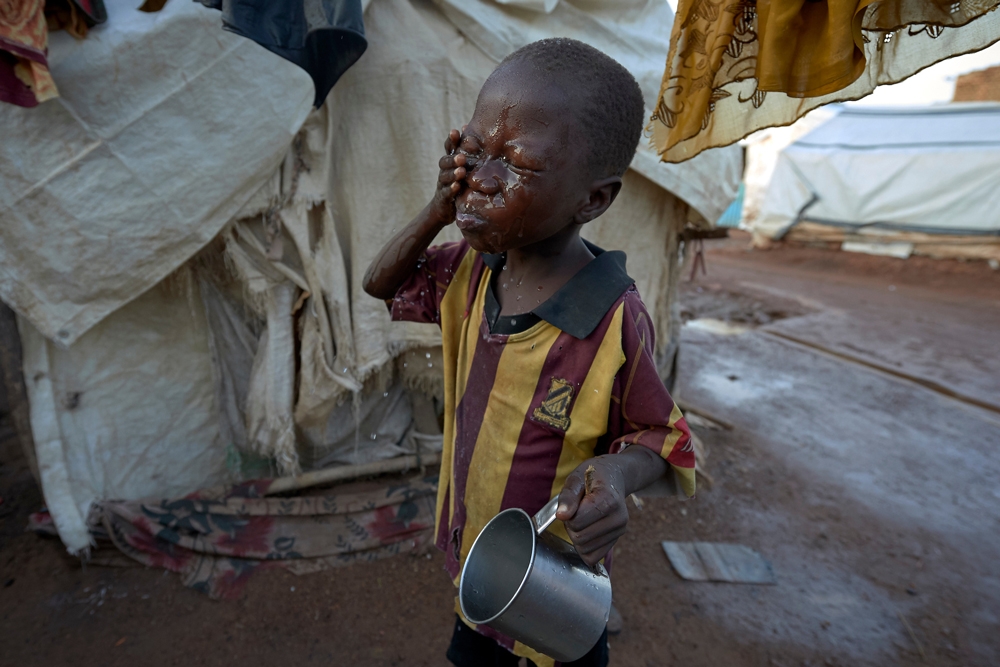 Thanks to these efforts, there are 54 children who come each day to receive assistance, and we hope to support even more. With your help, Sudan Relief Fund has been able to provide the resources for their food, clothing, and schooling, and equip Nurse Noeleen with supplies to cover their basic medical support.
Unfortunately, the children can't stay overnight at the school, so each night they go back out to the streets. Nurse Noeleen longs to provide a safe place for them to sleep, so no children have to risk the dangers they face there every night.
Noeleen tells how the children sing little songs to themselves at night for comfort. Perhaps it connects them to something they remember before, from a time when they didn't sleep in an alley at night, or wake up to face this way of life every day.
Is there a gift in your heart this Christmas for children who have no home or family? The street children of Rumbek don't even dream of Christmas. They simply dream of not worrying if they will eat tomorrow, or if they will survive the dark of the night.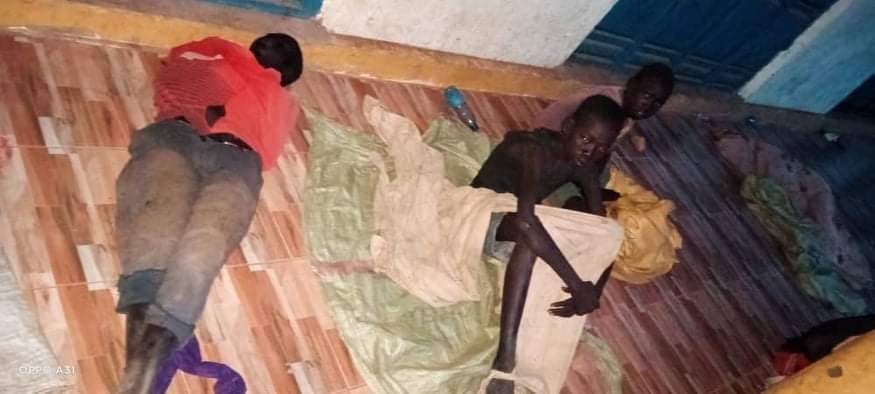 Please give a gift to help the orphaned children on the streets of Rumbek. No child should die alone on the street. Your gift will provide for them, give them a safe place to sleep, and make a lifesaving difference.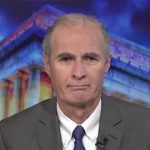 Sincerely,

Neil A. Corkery
President