When a child is starving, every moment counts
Send 2X the Help this Giving Tuesday
to Save Starving People in South Sudan
The Crisis – War, Floods, Drought, Famine
The people of South Sudan have been hit by a perfect storm of devastating conditions. War in Ukraine interrupted food shipments. Aid from relief programs has been slashed. Natural disasters from intense flooding to widespread drought decimated the food supply. As a result, a dangerous famine now sweeps the nation.

Millions at Risk of Starvation
Food insecurity, hunger, and malnourishment are spreading through the struggling nation of South Sudan. Two thirds of the population already face acute hunger. Over 7 million people face crisis-level famine. Tragically, the most vulnerable always suffer first and are impacted the hardest – children, pregnant or nursing mothers, the elderly.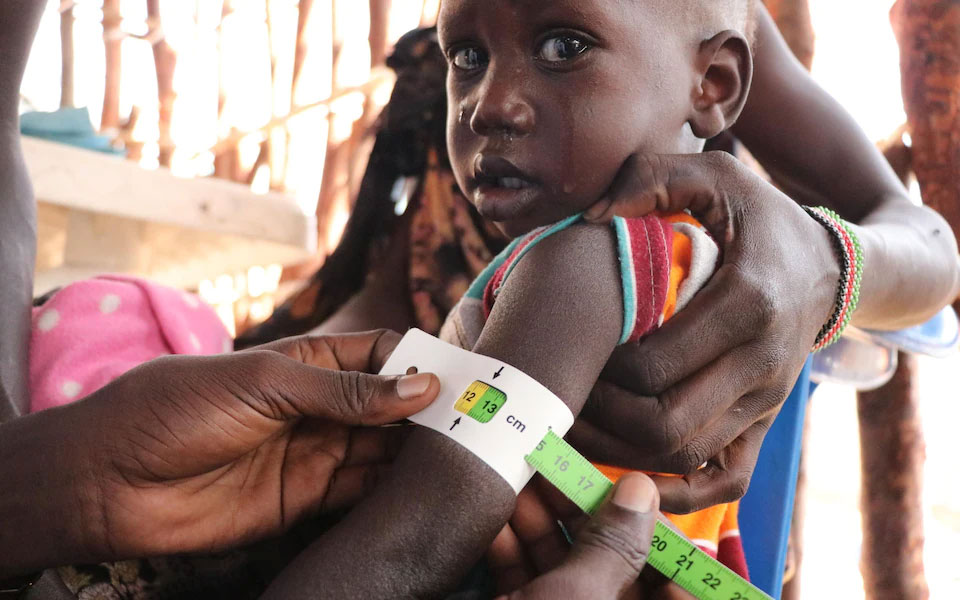 A Chance to Send Twice the Help
Since 1998, through wars, famines, and natural disasters, Sudan Relief Fund has come alongside to help alleviate suffering for the people of South Sudan. When other organizations have left in difficult times, we've been committed to staying and helping those in need.
Our donors make this possible. And because of your support, a generous donor has offered right now to match donations given from now through November 30, up to $15,000! That means your compassionate gift of any amount right now will go TWICE as far and fund TWICE THE FOOD RELIEF to people on the verge of starvation in South Sudan.

Your Help Makes a Difference
It may seem like a small gesture. But your help makes an incredible difference – a life and death difference. Just imagine what the gift of food means for a tiny, malnourished child who looks like skin and bones, or a starving mother whose body is too weak to feed her baby. You have the power to impact positive change and save lives!
Please Send Lifesaving Food Now with a Matching Gift to Double It
As you head into the holiday season, please take a moment to think of what it would be like to have nothing to eat, and how much it would mean to you if someone stepped in to help you.
A little goes such long way to a starving child or family. Remember anything you give will be doubled right now to save twice as many people from starvation.

Please Act Now
Maybe the most precious gift you give this year will be the lifesaving gift of food to rescue a child or family from starving. Time is critical. Please help now. Starvation doesn't wait. And if you help before November 30, your gift will be doubled. Thank you for partnering with us to help.
---
Sudan Relief Fund is a 501(c)(3) charitable organization established in 1998 for the purpose of bringing food, clothing, shelter, and medical attention to the people of South Sudan. Since then, with the prayers and support of faithful people like you, we have made very real progress under the most difficult circumstances imaginable.
---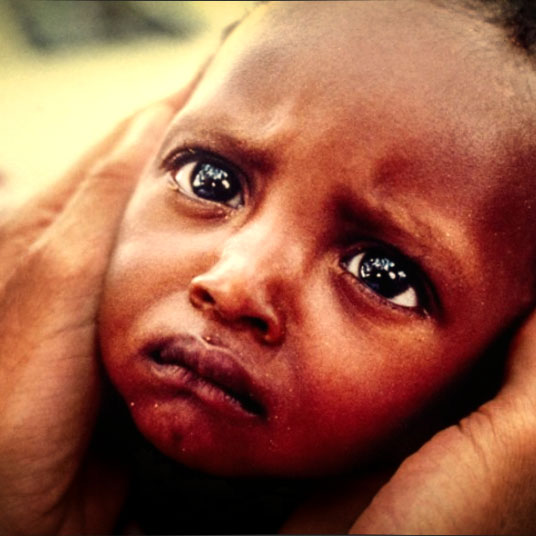 Increase Your Gift at No Extra Cost!
Did you know you may be able to double the amount of your gift without giving an additional dollar of your own? Thousands of companies participate in Corporate Match programs. This means they match dollar-for-dollar the amount their employees donate to charitable organizations – doubling your gift! Imagine creating twice the impact of your contribution.
Learn more about the Corporate Match Program.