Will This Year Become Worst Food Insecurity Year Ever for South Sudan?
Fears of Humanitarian Crisis Mount as Food Scarcity Continues to Intensify
Kuol traveled 16 hours carrying her one year-old baby girl to the nearest hospital, hoping it wasn't too late. She fears her baby will die of malnourishment. There's nothing at home to feed the baby or her three siblings.
The smallest and youngest are the most vulnerable to malnourishment. The health clinic where Kuol arrived says the number of children coming in has tripled in recent months.
They are harbingers of a looming threat, as aid organizations predict this year could become one of the worst food insecurity years in this country's existence. 
Hunger Facts
1.4 million children are already acutely malnourished
Over 300,000 are at risk right now of dying from starvation
Nearly 8 ½ million people are expected to suffer from severe hunger this year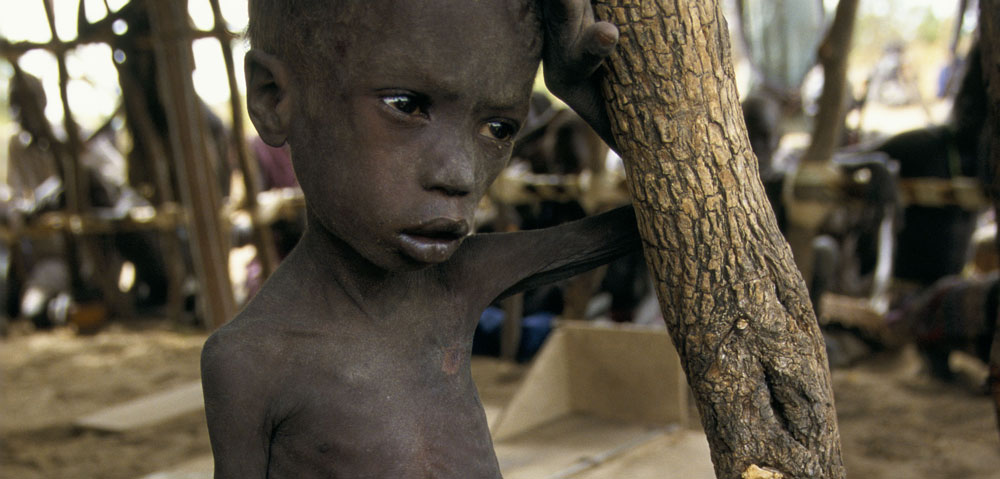 Assaults On Many Fronts
A perfect storm of conditions combined to create the crisis. Farmers haven't planted for two years. Last year's widespread disastrous floods – the second in two consecutive years, and the worst overall in 60 years – deluged croplands and wiped out livestock in the hundreds of thousands. Large food shipments that formerly came to South Sudan through Ukraine are interrupted, putting even further strain on providing food relief.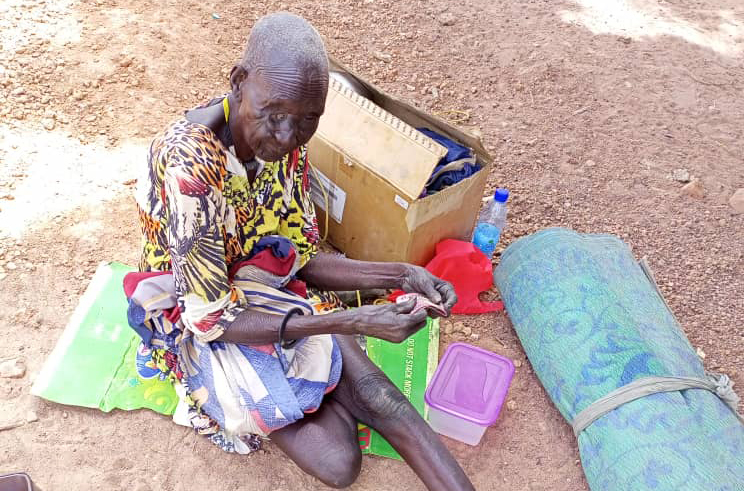 Effects of Food Insecurity
"There are no resources, no harvest, and no cows. There's no place to look for food," said an aid worker who spent over 30 years working in the Old Fangak region.
"We're eating leaves and look like skeletons," said a 60 year-old man from Jonglei, who fled to Malakal in July searching for food. He said recently a sack of rice had to be shared between 20 people. Another 3,000 waited nearby in abandoned buildings or under trees with nothing to eat.
Mounting Threat
"Food insecurity is at horrific levels," said the World Food Program's country representative for South Sudan. They predict nearly 8.5 million people of the country's population of 12 million will face severe hunger this year.
An estimated 1.4 million children under age 5 are already acutely malnourished, and over 300,000 children suffer from "severe wasting" – a condition where children are so dangerously thin they become prone to death by infections, because of heavily weakened immune systems.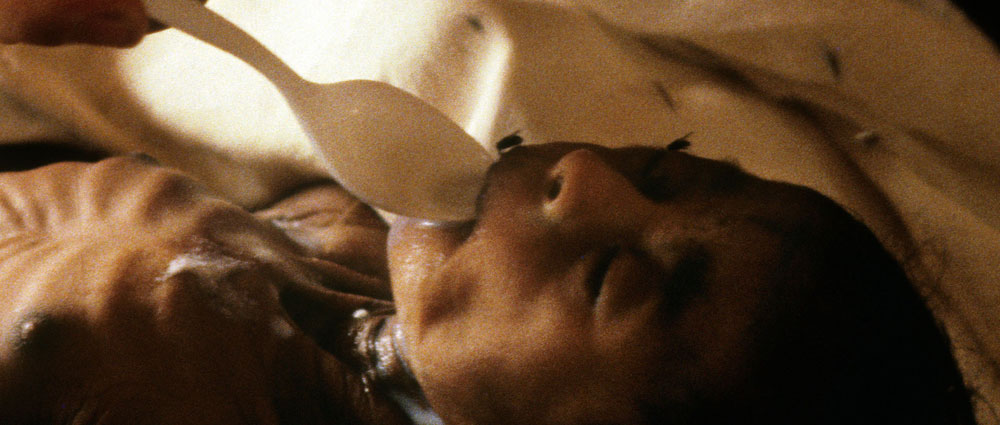 Snapshots of Hunger
A missionary nurse shared what she was seeing in the town of Rumbek.
"On a daily basis you see many very old blind people walking behind a child while holding a stick as the child leads them. They come to town in the hundreds from very far away, in the hope they may find something to eat. Having walked miles barefooted and barely clothed, they wander the streets hoping someone will offer them food.
"The children spend most of their time rummaging through rubbish and roadsides to find plastic bottles that can be sold for a grand sum of 50 cents per kilo." The children must find 25 to 50 bottles to weigh just one kilo.
"They will still share what little they have.
But nowadays that little has become too little to survive."
"Although everyone is in the same situation in relation to food," said Noeleen, "they will still share what little they have. But nowadays that little has become too little to survive for many."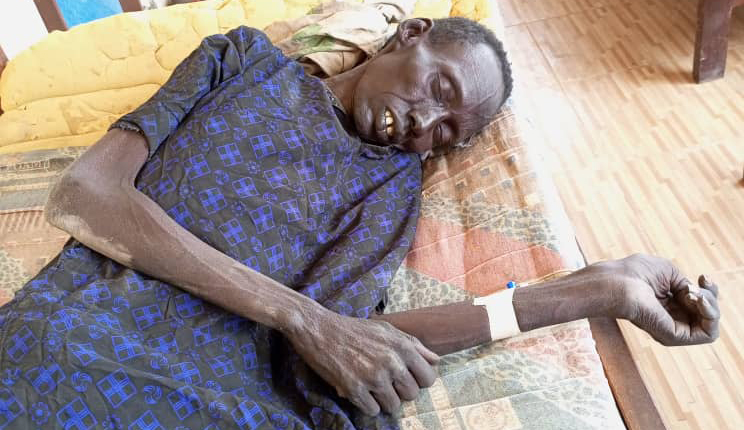 Immediate Intervention Needed
Time is critical to prevent this country's food crisis from burgeoning into a full-scale humanitarian catastrophe. Following three recent visits to affected areas, some government officials and civilians already reported fears to the Associated Press that people were beginning to starve to death.
The good news is this is a preventable tragedy. Our surplus can be someone's lifeline to survival. But we must act quickly to save lives in South Sudan. Can you spare a gift today to save families on the brink of starvation? There is no time to wait. A little will go such a long way.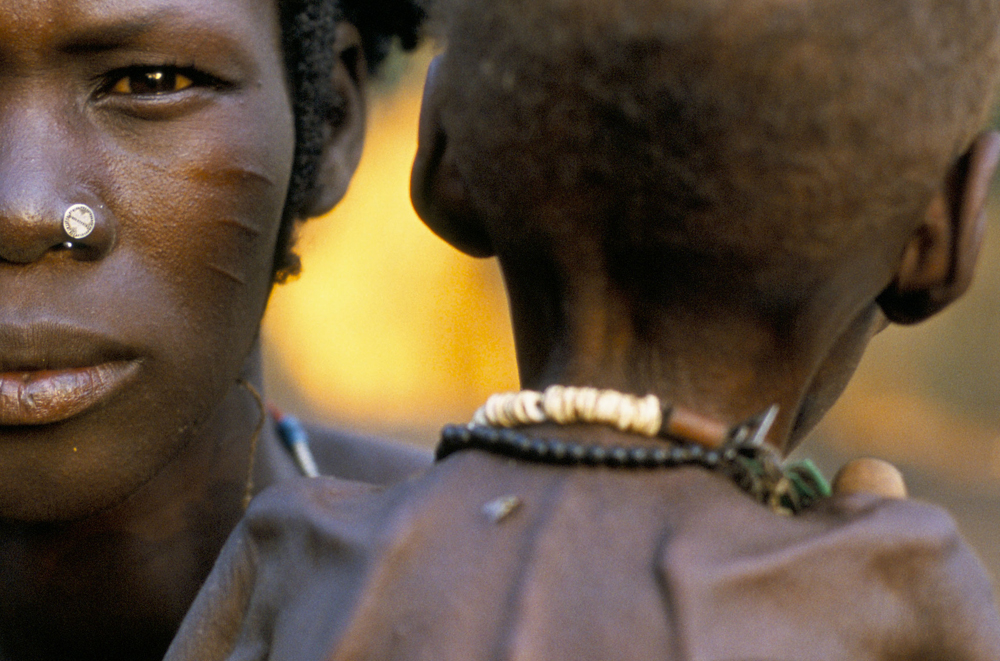 We Are Making A Difference
Please give a gift today so this does not happen. It will take swift intervention to save lives and avert a calamity of malnourishment and starvation of immense proportion.
Sudan Relief Fund is expertly situated to help. With partners on the ground and years of experience dealing with logistics inside this country, your gift will get food to people in the areas who desperately need it. Together with supporters like you, we can make a lifesaving difference.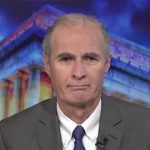 Sincerely,

Neil A. Corkery
President