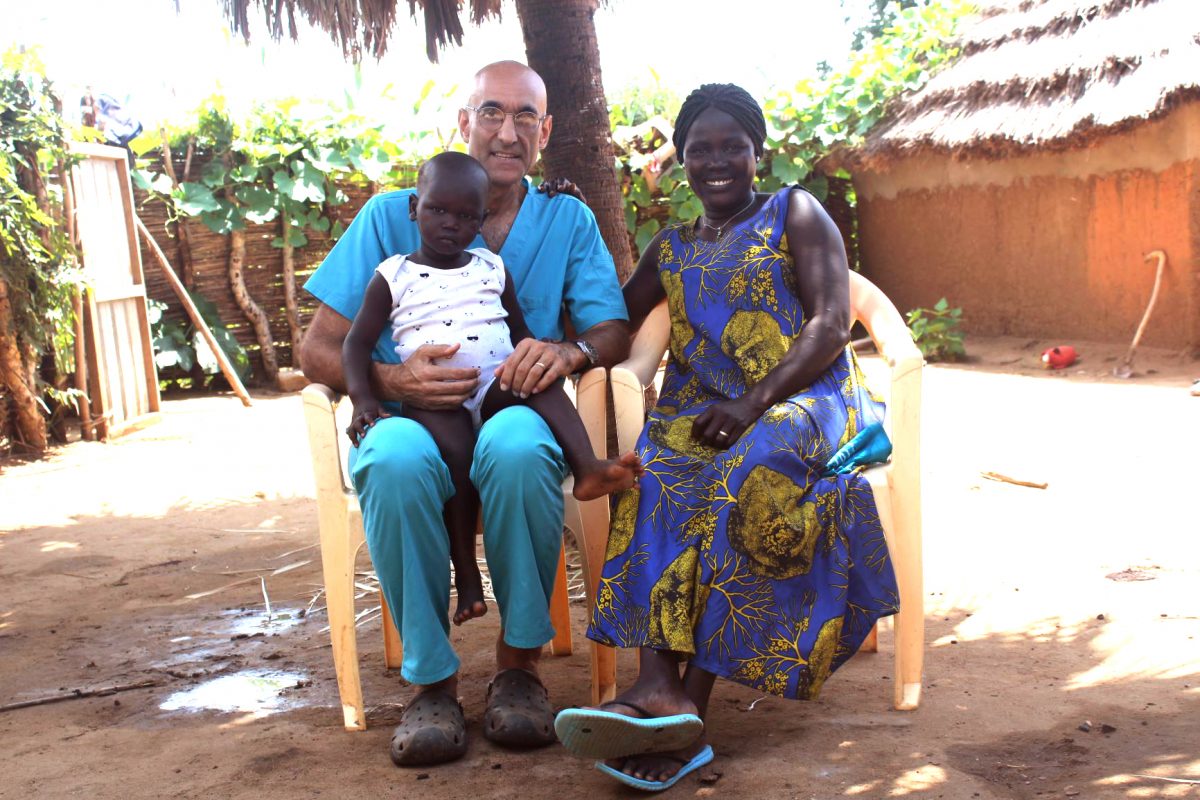 Dr. Tom Adopts a Son
Tom Catena, an American doctor, is known throughout the world for his missionary work in the Nuba Mountains. He's been serving as the only resident doctor at the Mother of Mercy Hospital for the last 12 years and remains committed to helping the Nuba people.
Prior to helping establish Mother of Mercy Hospital, Dr. Tom spent more than six years volunteering at St. Mary's Hospital in Nairobi, tending to countless men, women, and children who had up until then been unable to access proper medical care. He then went on to help establish Mother of Mercy in Nuba, where he and his staff are responsible for sometimes helping hundreds of patients a day and performing more than 1,000 operations a year. He is on call 24 hours a day, 7 days a week, always ready to assist those in need. Due to lack of reliable electricity and running water, Dr. Tom must sometimes rely on decades-old treatments and methods to save people's lives. Luckily, he is always rising to the challenge and doing everything he can for the people of Nuba.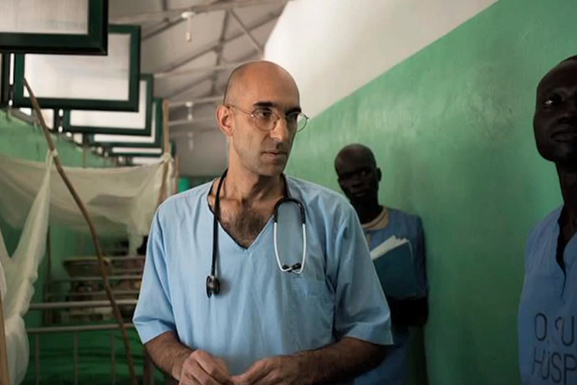 During his service in Nuba, Dr. Tom has fallen in love with the people and culture of the region. He also met and fell in love with a local nurse named Nasima, whom he later married. After learning that they could not have children of their own, they agreed to start looking to adopt.
They were connected with an orphanage in South Sudan, where they met little Francis, a young boy who had been found malnourished and alone in Juba. In March of 2020, Dr. Tom and Nasima returned to Nuba with their newly adopted son.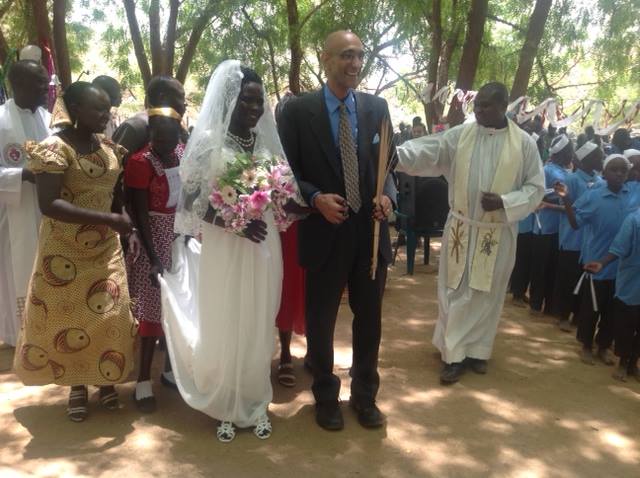 At first, Francis had difficulty warming up to Dr. Tom and only found comfort with Nasima. But as time went on, Francis eventually saw him as his father, and now the three of them live happily in the Nuba Mountains. Dr. Tom loves every aspect of fatherhood, but he admits that his favorite part is watching Francis eat. After spending years starving on the streets of Juba, he now seems to eat nonstop and has seen significant improvement to his health since.
Dr. Tom and Nasima love being parents to Francis, mainly because they enjoy giving him a chance to live his life to the fullest, just as he and every other orphan deserves. Dr. Tom encourages others to consider adoption as an option, especially with how many orphans there are in South Sudan alone.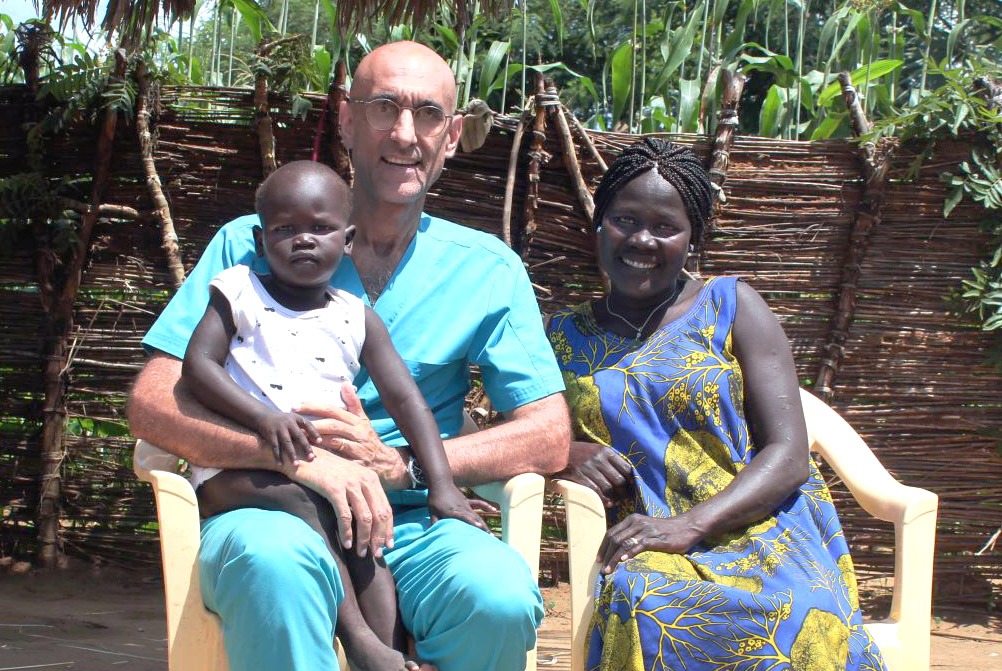 Our non-profit has worked closely with orphanages in the area for years, helping to support children with their needs, including supporting those blessed with opportunity of adoption. One such instance includes orphan Grace Umerani, who is now attending school in New York to become a public health official.
We also want to show appreciation for Dr. Tom's work in the Nuba Mountains. When he's not caring for Francis, he is working tirelessly at his hospital to provide much-needed medical care for hundreds of sick and dying Sudanese people. You can read about Dr. Tom's hospital and find out what you can do to help him on his mission.