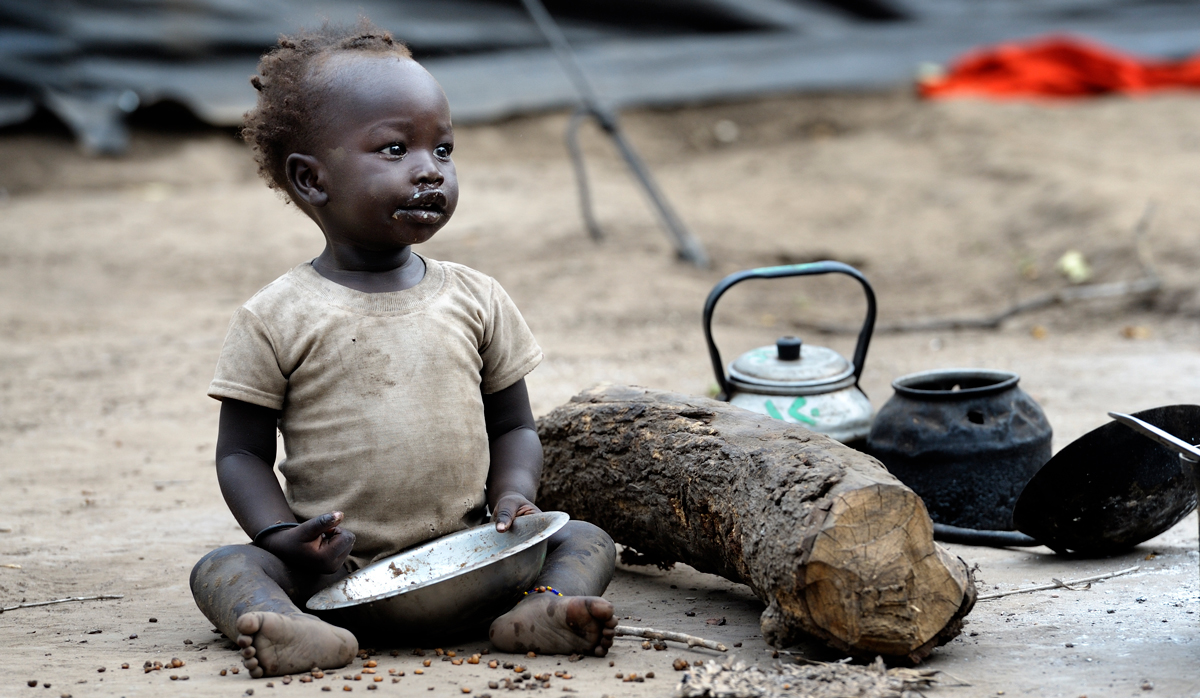 Flood Food Relief
Food Shipments Send Lifeline to Victims Devastated by Record-Setting Floods
With the help of our supporters, we were able to deliver lifesaving food shipments to thousands of desperate families displaced by the country's worst flooding disaster in sixty years.
Internally displaced people in the region of Malakal were some of the hardest hit by the massive natural disaster, which destroyed vast expanses of croplands and killed hundreds of thousands of livestock, leaving its victims with nothing.
Fred Otieno, Program Coordinator and one of our partners on the ground, helped oversee food distribution channels. "I am in Malakal Diocese to witness the third distribution of food items to the people affected by the floods," he reported. "It's encouraging that the Diocese procured 2,200 bags, 100 kilograms each (approximately 220 pounds per bag). The happiness of the people receiving the food is awesome!"
Other expressions of gratitude for the lifesaving intervention came from the Bishop of the Malakal Diocese, Reverend Stephen Nyodho.
"I am humbled for the support the Diocese received from Sudan Relief Fund toward the people affected by the floods. Please accept my heartfelt gratitude and appreciation on my behalf and on behalf of the Catholic Diocese of Malakal. The support from Sudan Relief Fund has made a positive impact in the lives of the marginalized."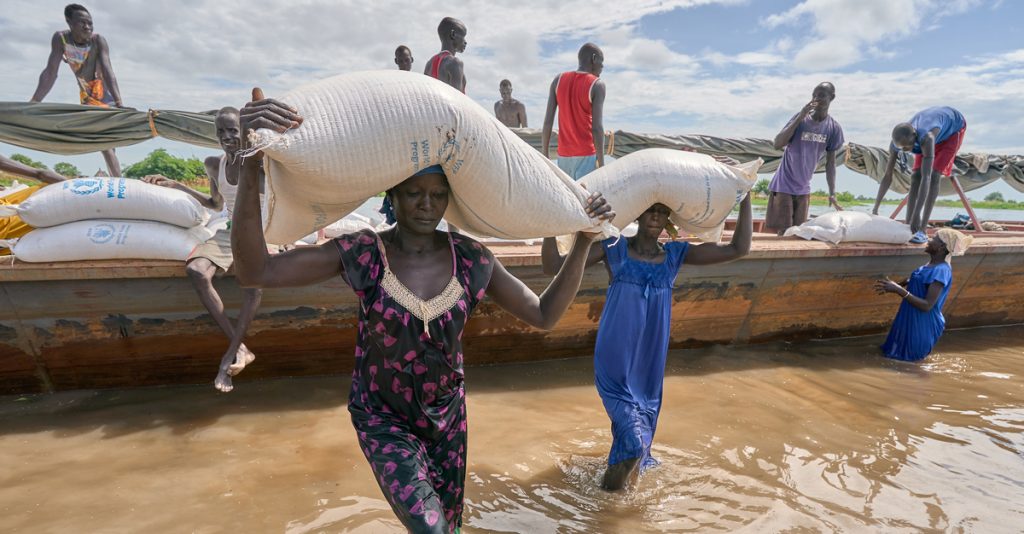 Bishop Stephen continued to share how the support received from Sudan Relief Fund enabled the Diocese to provide food to more than 5,000 families devastated by the flood's aftermath, which left them homeless and with no hope of finding food in the flooded regions. Victims trudged many miles to seek dry land and were reported to be eating leaves to stave off starvation.
"I am happy to convey this message of good will," Bishop Stephen said. "A message of hope to Sudan Relief Fund and the benefactors supporting them, that the flood victims within the Diocese received. We will continue to offer (prayers) in all the parishes within the Diocese, so the good Lord may continue to bless and reward Sudan Relief Fund and the donors supporting them."
I was hungry and you gave me something to eat. -Matthew 25:35.
These stories of lives saved are made possible by your support. Thank you for partnering with us to save flood victims and many others through your gifts of compassion.
---
Would you like to pray for this work? Sign up for our email prayer group. You'll receive weekly emails sharing important needs to pray for. Join a faith community around the globe praying to bring hope and help to suffering people in a forgotten part of the world. Click here to find out more.