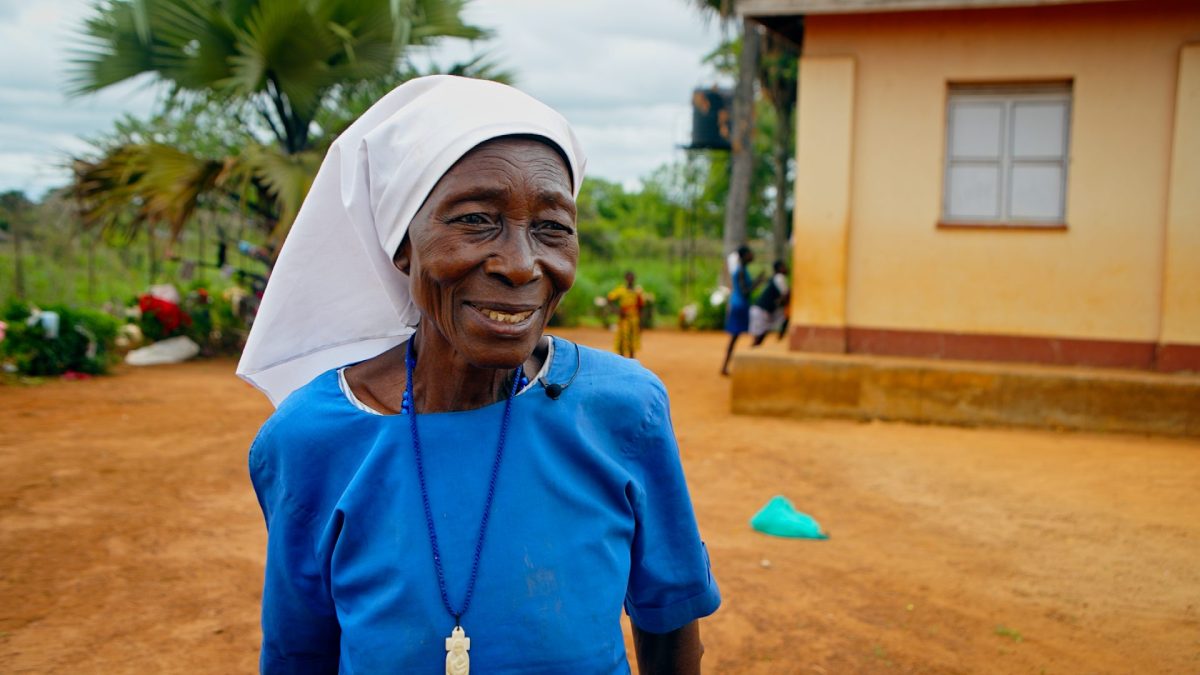 Good News from St. Bakhita Orphanage
Thank you to our supporters who have stood steadfastly by Sister Bianca Bii and the children of St. Bakhita Orphanage. Because of your faithful commitment, they're doing well and living in Nzara, where they recently moved to be in a more stable and secure environment.
Despite her age, Sister Bianca takes care of 66 children. She also took in ten elderly people who were abandoned when the violence broke out in their villages.
When the sudden uprising swept through Tombura last year, Sister Bianca and the children were evacuated to a refugee camp. Your support provided them food and necessities throughout their stay. They returned after several months to the orphanage grounds, but fighting was always close by.
Sudan Relief Fund partners have now been able to move Sister Bianca and all the children to a much safer location. In Nzara, they are out of danger from the instability in Tombura. Sister Bianca is grateful for the incredible amount of support she received during their difficult time. She received critical food and non-food items throughout the year. And with donor funding, she was able to buy food for the children from the local market.
In Nzara, the children are not just in a secure location. They now have access to high quality healthcare at St. Theresa's Hospital, a Sudan Relief Fund supported facility. And in Nzara, the children will be able to go to school again. Conditions in Tombura had made it too dangerous for them to leave the orphanage.
Although Sister Bianca is in her seventies, she's been primarily responsible for all the lives in her care. In her new location, Sister Bianca will have assistance from the Missionary Sisters of the Blessed Virgin Mary in caring for the children.
Thank you for your ongoing support for St. Bakhita Orphanage and your unwavering commitment to provide for them. It has been, and continues to be, their lifeline. Your support made this move possible, and greatly impacts their security and quality of life.