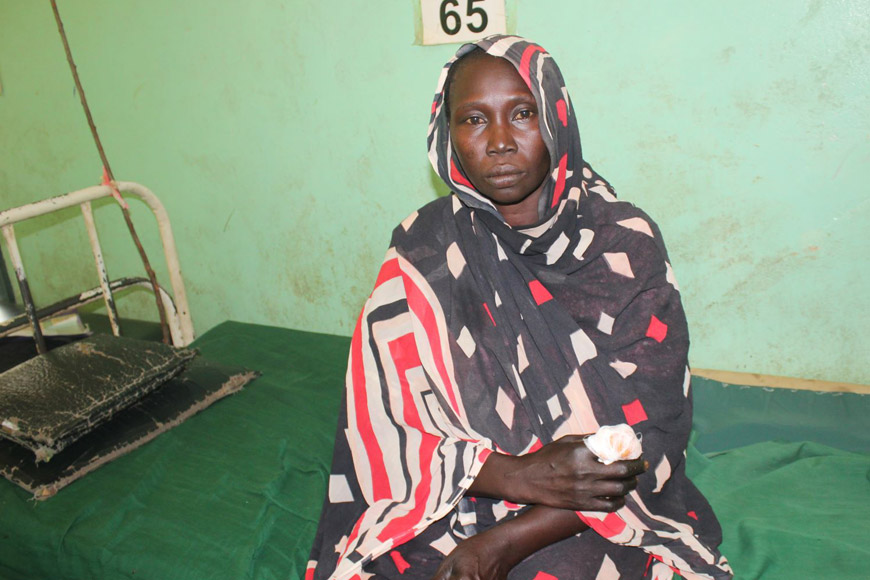 Nasra
Being a forty year-old mother of a large family is a busy job, and as any mother knows, there is no time to be sick. For Nasra, the trouble began when she was weeding the garden one day at her home in the town of Tajura, and accidentally pricked her hand on a sharp piece of wood. Nasra found a sliver embedded in her finger – most of which she was able to remove, but not quite all.
As the days passed, rather than healing, she began to experience increasing pain from the injured area. Nasra tried to treat her finger with a warm sponge, but neither the pain nor the swelling was reduced.
She sought help at a local health clinic, where they drained fluid from the affected finger, but instead of reducing her pain and swelling, Nasra's symptoms continued to escalate. Soon she was overwhelmed with headaches and dizziness, in addition to the excruciating pain of her injury.
At that point Nasra was transported by motorbike to Mother of Mercy Hospital, where she was examined and immediately taken to the operating room to drain infectious fluid from her finger. Over two days' time it was determined Nasra's infection had progressed too far and a portion of the injured finger had to be removed to save her from further illness. Dr. Tom Catena, the medical director and sole surgeon at Mother of Mercy Hospital, performed the surgery.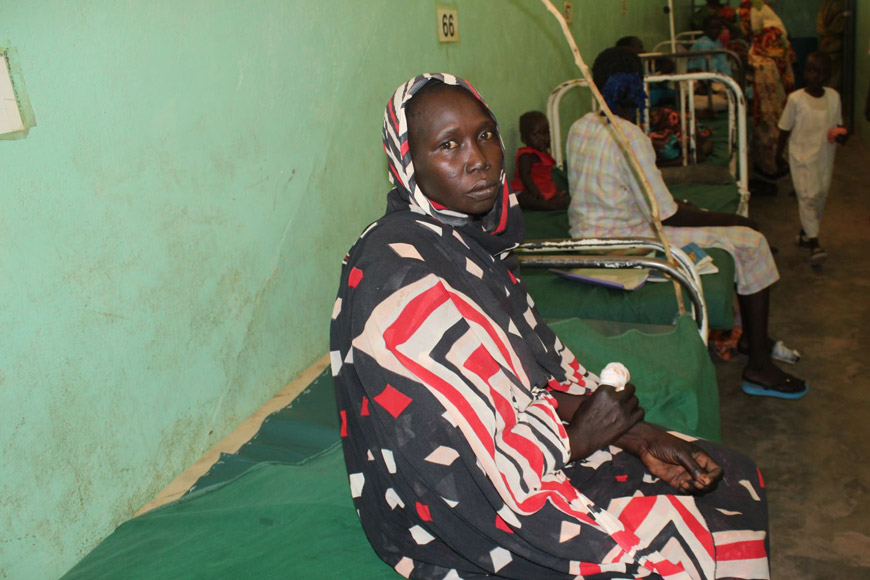 Open wounds like Nasra's can unfortunately allow hostile bacteria to enter the body, and if left unchecked can lead to sepsis, a type of blood poisoning, quickly turning fatal.
Following the surgery, Nasra reports she is feeling greatly improved and her pain has reduced considerably. She is thankful to be recovering from what could have been a life threatening scenario had she not come to Mother of Mercy Hospital for treatment.
"I am grateful to have been treated and I am much better," Nasra shared. "God bless Dr. Tom and his colleagues, and all those who help the poor like us in the Nuba Mountains."
---
Would you like to pray for us? Lifting Up South Sudan is a group of people helping transform lives in South Sudan through the power of prayer. You'll receive a new prayer request weekly by email. You'll be part of a vital team praying to bring light and hope to this despondent part of the world. To learn more or sign up to receive prayer requests, go here.