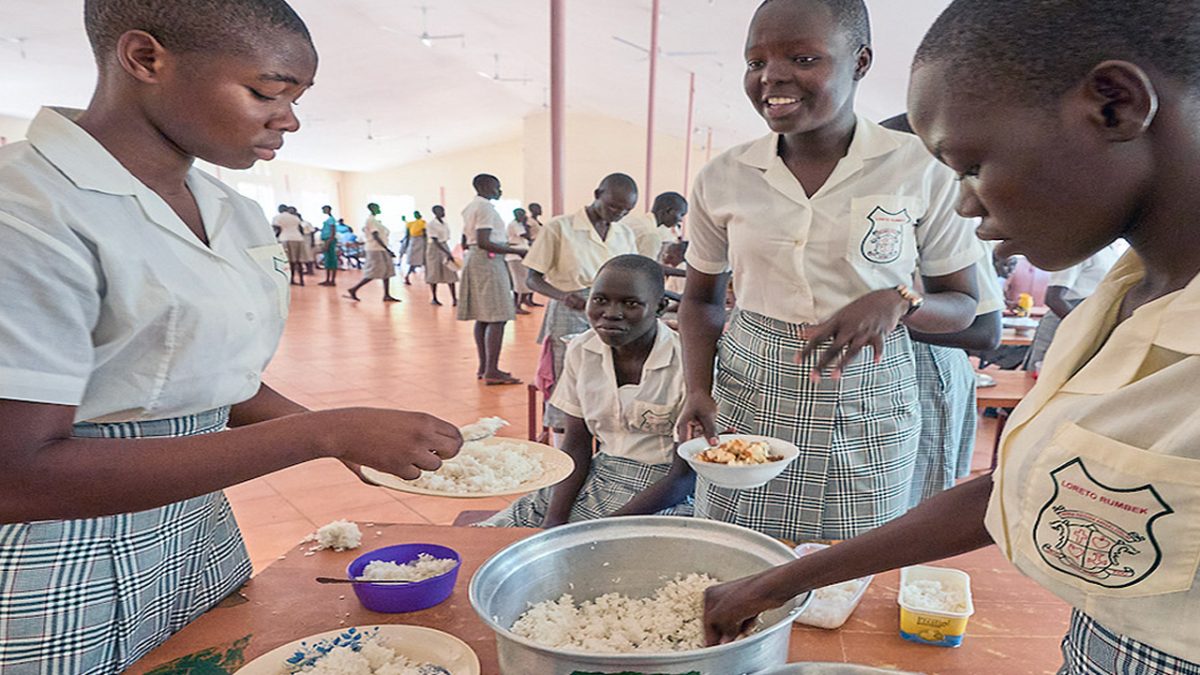 School Continues Blazing Trails for Girls' Education
Helping Women Lift Up their Country's Future
See the complete story as reported by EWTN here: https://www.youtube.com/watch?v=6Aa-GCBsqhA
"In the future women will do great things," is the founding motto of Loreto Secondary School for Girls – a school unique in South Sudan in its quest to overcome cultural ideas that girls don't need education.
The school is also remarkable for its success in pioneering steps to turn the tide. Said Sister Orla Treacy who directs the Loreto Schools, "At first it was difficult to get any girls to come to the school. Today there are 400 girls fighting for 100 openings every year.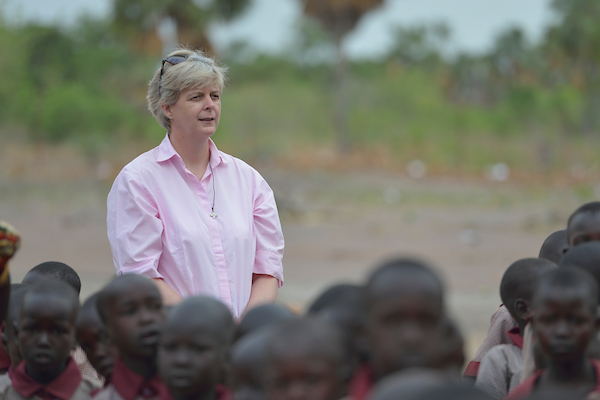 Against the Odds
Historically, only 30 percent of girls in this country attend primary school, and just a scant two to three percent of those go on to secondary school.
The stigma is deeply rooted in the tradition that daughters are exchanged for cows in marriage. Cows are wealth to South Sudanese families, needed not just for survival but also for brothers to exchange for brides. Asking an impoverished family to delay their daughter's marriage for up to 8 years to attend high school and university is a significant sacrifice.
But Loreto's girls are taking the lead in demonstrating to their families and nation it's a worthwhile investment. Sister Orla tells how the first group of female graduates are now working, earning, and giving back to their families. And living the example to others that it's worth the wait.
Their determination and progress despite incredible odds is highlighted in this news feature story by Colm Flynn of ETWN. Watch the compelling full story in this video.
Last month a representative from the Vatican visited Loreto Secondary School. The girls performed a traditional dance for their guest, and the head girl spoke for the occasion. Pope Francis' representative, Msgr. Ionut Paul Strejac, encouraged the girls to continue their efforts to lead in their nation for the betterment of its future.
Two alumni who just completed their degrees in education returned last month to serve at Loreto Schools – a significant event in a nation that sorely needs more teachers, and an illustration of Loreto's work coming full circle to bring back educated young adults, who then teach others and lift up their country.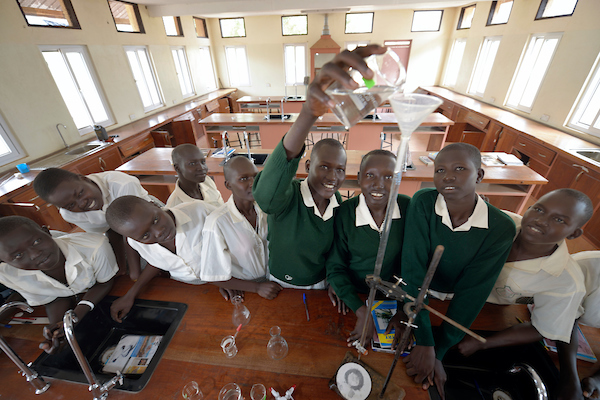 Promoting Peace
The school is also a promoter of peace, bringing together students from all tribes and backgrounds. Here they learn to see themselves as one people with a unified bond as South Sudanese. The school's Peace Club recently did an outreach at a local hospital, where they visited patients, served snacks, helped with cleaning the facility, and performed a peace presentation.
The primary school, a co-ed program, now has over 1300 students in attendance. Afternoon classes are provided for older students who couldn't attend school earlier in their lives. Parents who never had the chance for education are now starting to attend the classes, too.
Go here to learn more about the transformative work of Loreto Schools.