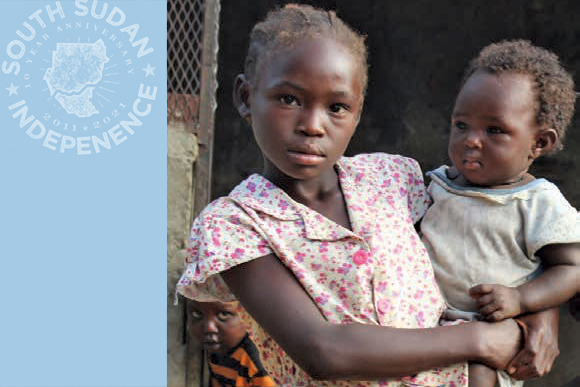 Triumphs Mark 10-Year Anniversary of Independence of South Sudan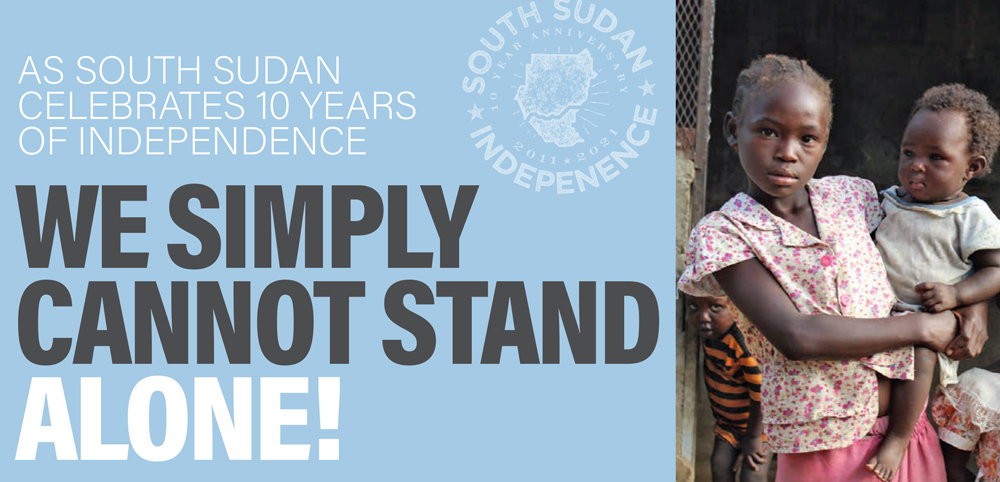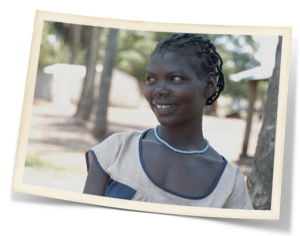 As the world's newest nation celebrates the tenth anniversary of its independence, we gratefully reflect on the tremendous accomplishments forged in the midst of overwhelmingly difficult conditions, to bring aid and relief to the people of South Sudan. These successes were made possible by people like you – the donors and supporters of the Sudan Relief Fund. Your faithful contributions enabled great progress despite ongoing challenges.  
With your partnership, we provided clean water and agricultural initiatives to communities in South Sudan. We delivered malaria prevention to children and families. We built and supported hospitals and health clinics, bringing direly needed medical treatment to thousands of people. Essential services like surgeries and urgent care, maternity wellness and neonatal care. Much needed medicines, including COVID response. We supported eyecare clinics that brought sight to people for the first time in years. We operated trauma centers to rehabilitate women and girls who've witnessed the horrors of war.
With our donors' help, we've built and supported schools, working to give the children of South Sudan an education for a hopeful future, including daily meals and healthcare services that are provided at these facilities. The schools are also protecting young girls from the entrapments of childhood marriage, opening their world to education to equip them for brighter futures.
Your gifts sent vital resources to orphanages, keeping children alive who have nowhere else to go. Your donations have given orphaned children a home, food, clean water, clothing, security, healthcare, a chance to go to school, and the opportunity to feel loved. Consider how much that changes even one child's life, let alone the many who live in orphanages supported by Sudan Relief Fund. Your gifts touched the lives of displaced families languishing in refugee camps, and are bringing lifechanging treatment to victims of terrible illnesses like leprosy. Your gifts are sharing God's love with desperate people.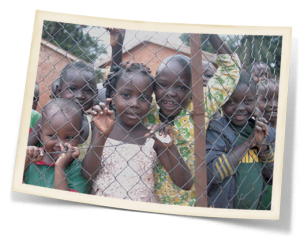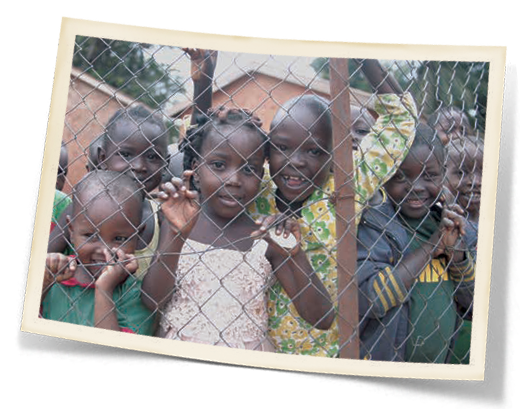 As we look ahead, we know there remains much work to do to help South Sudan secure a viable future. But the light of hope continues to shine in this struggling land with every life that is changed. THANK YOU for making every step forward possible.
I would like to help continue the lifesaving work being done in South Sudan!