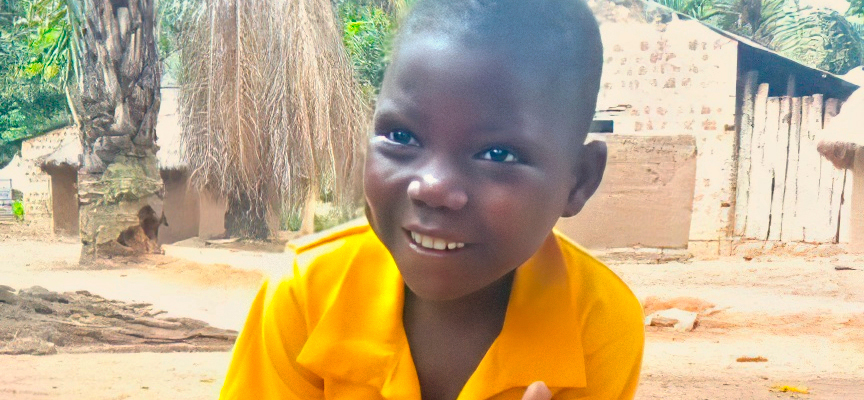 Vicky Alison
Rescued From Her Deathbed
Courageous Little Girl Fights Back With Help
Little Vicky Alison had a rough start in life. The family was very poor, and her mother died when Vicky was just two years old. She was being raised by her grandmother when outreach personnel from a local organization identified Vicky as HIV positive.
The organization in Nzara partners with Sudan Relief Fund to provide medical and vocational assistance to children born into HIV, because they are often ostracized by their community and left with no means to survive.
Left Homeless By Fire
In early 2020, Vicky's grandmother's thatched grass hut caught fire. The flames completely destroyed the structure along with their few belongings. Even though Vicky's father was alive, he refused to offer any help. Without the means to rebuild, Vicky and her grandmother slept under a tree every night, with Vicky's other three siblings.
Sleeping outside in this region isn't just a problem of weather exposure. Malaria is common. Poisonous snakes regularly emerge at night, and the homeless face threats from attacks by hyenas and other dangerous wild animals. It was a precarious situation for Vicky.
Through the support program, Vicky regularly received nutritional support, which is critical to survival for an HIV positive child. However, at one point a relative took her to a local practitioner known as a witch doctor, who removed Vicky from her antiretroviral meds. Vicky's condition drastically worsened.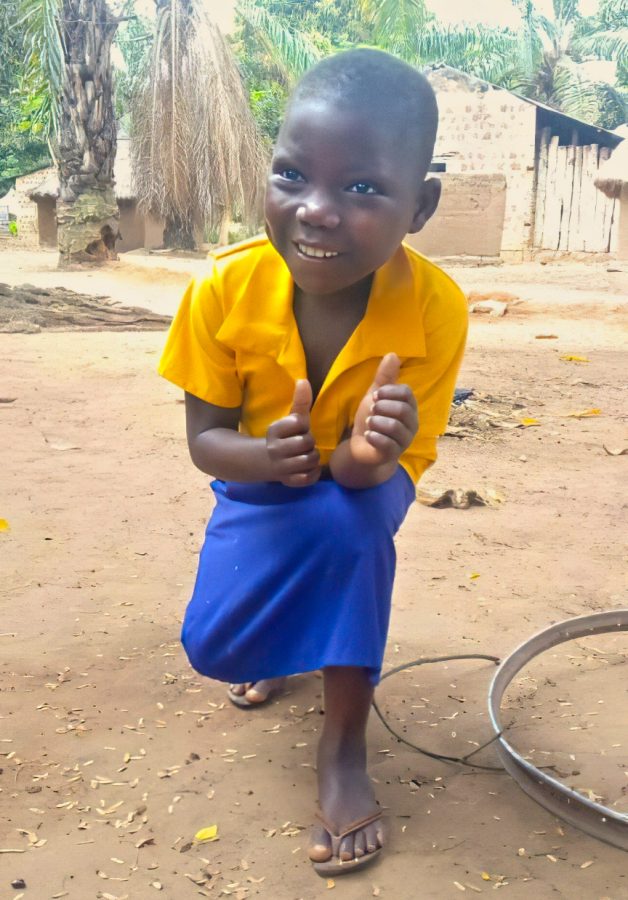 Fortunately, outreach workers checked on Vicky. The organization's tracing program follows up with patients who have lost touch and no longer come in to receive treatment. Vicky was almost at the point of death when they found her.
Fighting Back
Vicky was immediately rushed to St. Theresa's Hospital, a Sudan Relief Fund supported facility in Nzara. She was treated in intensive care for almost a month. When she continued to decline, she was put on the "last resort" round of HIV medication treatment, which caused disfiguring swelling of her limbs and body.
After a long stay and her discharge from the hospital, Vicky clearly needed a roof over her head to survive in her tender condition. Her father, who had remarried, was located and agreed to let Vicky stay there temporarily. The organization continued to check on Vicky to monitor her well-being, and supplied her with milk, fruits, and other nutritious body building foods.
Somehow this little girl kept fighting back. Remarkably her health gradually improved. She gained strength and was moved to a foster home to live under the care of a foster parent associated with the outreach program. Here she is at last thriving in a comfortable and supportive environment.
Vicky is able to attend primary school now, and she even excels as one of the brightest students in her class. Vicky feels valued and cared for. These days she is often seen running and playing, with a radiant smile across a face filled with hope.
---
Would you like to pray for us? Sign up for our email prayer group to receive weekly emails sharing important needs to pray for. You'll join a faith community around the globe praying to bring hope and help to suffering people in this forgotten part of the world. Click here to find out more.