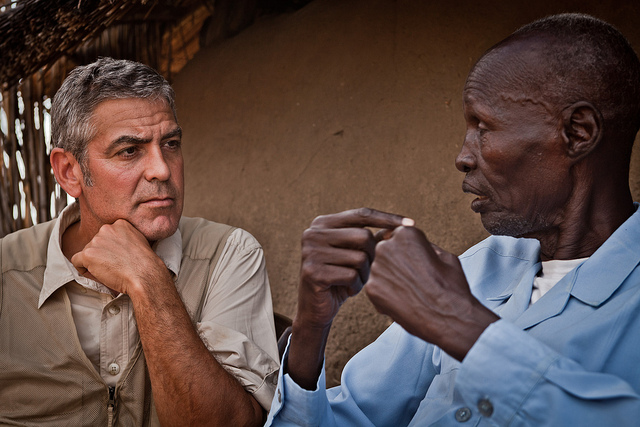 A Hollywood Spotlight on South Sudan's Horrors
The little-known new nation of South Sudan is attracting the attention of two respected Hollywood actors, which isn't as incongruous as it might sound to some.
After all, George Clooney and Don Cheadle are known for their social activism, and they are once again spotlighting a sobering cause.South Sudan is, perhaps, the closest the thing to hell on Earth these days. The United Nations High Commissioner for Refugees reported last week that the number of people who have fled the African nation passed the 1 million mark. Another 1.6 million South Sudanese – some 20 percent of the nation's population – are displaced as a result of the vicious civil war between the Dinka and Nuer ethic groups in the world's newest country. Almost 200,000 refugees have fled South Sudan since July. Really, they are ghost refugees, exhausted and depleted from days of walking the bush without food or water, scarred by what they have fled. Children who've lost one or both parents.
By https://www.realclearpolitics.com/authors/ann_corkery/