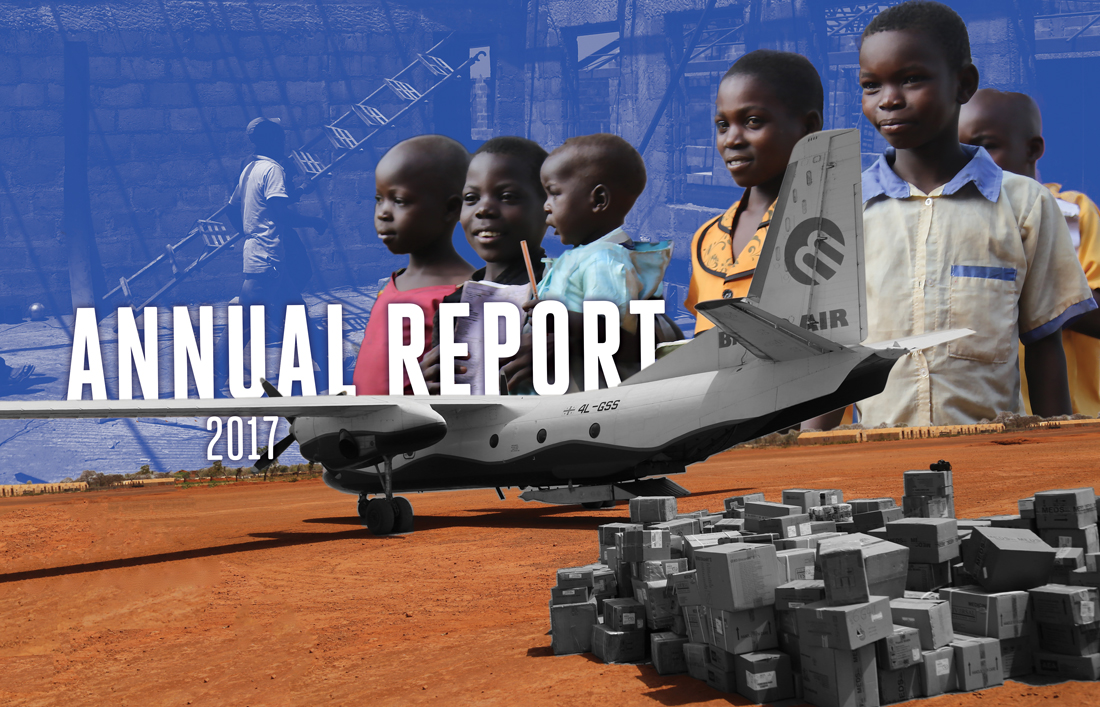 About
Sudan Relief Fund (SRF) is a U.S.-based 501(c)(3) nonprofit that serves and strengthens the people of South Sudan by providing food, water, clothing, and medical aid, and by developing institutions of civil society that promote peace and stability for South Sudan's future generations.
SRF envisions a peaceful and prosperous South Sudan with a strong infrastructure and the ability to meet the most basic human needs of its citizens. Unfortunately, there are currently two million people displaced from South Sudan. Our mission is geared towards returning these South Sudanese refugees to a country free from systemic violence with the opportunity to become a stable nation. Our vision is one of a self-sufficient country with thriving schools, hospitals, governing bodies, and programs that empower the South Sudanese people to maintain their independence and peace. Ultimately, we work towards developing a country able to meet both short- and long-term needs of its people.
For almost 20 years, this mission and vision have motivated a community of philanthropic partners like you, to give generously and thereby make a transformational difference to thousands of lives in South Sudan and the surrounding region.
President's Message
Dear Friends in Christ,
Thank you for your support for Sudan Relief Fund. Over the past year, you have equipped the Sudan Relief Fund to help train hundreds of teachers and nurses, educate thousands of students, reach thousands of refugees with emergency aid, and ensure that thousands more receive critical medical care. In addition, you and I delivered over $1.1 million in emergency humanitarian aid and other support to help South Sudan weather an extreme famine for almost half of 2017.
This level of support points to just how dire the circumstances remain in South Sudan—and to the impact of your continued generosity in the year ahead. Though our vision is of a peaceful, prosperous South Sudan, achieving that reality is still far off. The needs in South Sudan are great as I saw firsthand when I visited refugee camps and hospitals in South Sudan with Bishop Kussala this January.
Our efforts to provide emergency relief and aid to those suffering in South Sudan and the surrounding region continue to be the focus of our programs in 2018. And, despite the ongoing food shortages and violence, we will continue helping to establish schools, churches, hospitals, and other institutions of civil society. I am deeply grateful, as is Bishop Kussala in South Sudan, to supporters like you that provide the means to accomplish these objectives.
As you are one of Sudan Relief Fund's most generous benefactors, I wanted to provide you with this annual report to showcase the highlights of what you have helped to accomplish in the past year. While life in South Sudan is still hard—and the needs remain unimaginable—I hope that what you read in this report gives you hope and a renewed desire to give generously knowing that every dollar you commit to us goes to support the programs that serve the South Sudanese people.
Thank you for your unwavering support—without you, our work and the work of our partners like Bishop Kussala in South Sudan would not be possible.
Yours in Faith,
Neil Corkery
Program Spotlights
The Sudan Relief Fund is active in the lives of thousands of people in South Sudan through various initiatives. These spotlights on refugee aid, healthcare, and education showcase just a few of the highlights from 2017.
Refugee Aid
In 2017, Sudan Relief Fund sent $1.1 million in emergency humanitarian funding to the region thanks to partners like you. In fact, our aid was needed more in 2017 than ever before, as the United Nations declared a famine in the country, estimating that more than 100,000 people were starving and five million more were on the brink of starvation. In response, SRF ramped up our aid efforts and worked through local partners to deliver food, water, and supplies to families in South Sudan. The famine has officially ended, but millions continue to suffer from extreme hunger and malnourishment. For just a $1 a week, we can provide a week's worth of food to an individual in need.
As we move into 2018, extreme instability and violence in the region threaten over a million people. We have dedicated over $1 million in grants to emergency food and humanitarian assistance. By working with our partners on the ground, particularly the various Dioceses, Sudan Catholic Bishops' Conference, and Catholic Medical Mission Board, we are sending life-saving supplies and food to the most remote parts of the country. One such example is the relief we've provided to the town of Riimenze, where over 7,000 refugees now seek refuge on the grounds of the church. To meet these desperate humanitarian needs, Sudan Relief Fund sent emergency food aid to the area through the Catholic diocese.
But the refugee crisis remains dire, and over two million South Sudanese people have fled to Uganda among other places, seeking a better and safer place to make their lives. In fact, we are working closely with one such refugee camp in Bidi Bidi, Uganda—home to over 276,000 refugees—to drill boreholes, build latrines, and provide training on sanitation and hygiene. We have also provided the farming supplies necessary to help refugees become self-reliant on land given by the Ugandan people. These efforts have provided hope in a desperate situation—thanks to your generous support.
Health and Medicine
In 2017, SRF continued to meet urgent medical needs in South Sudan and the surrounding regions. At the Nzara Hospital in the Tombura-Yambio Diocese, for example, SRF delivered over $200,000 in aid to develop infrastructure including solar power generation, an onsite pharmacy, and additional nursing staff. These investments paved the way for additional projects such as a new surgical amphitheater, which began construction in early 2018. Your support is instrumental in every part of Nzara Hospital, and helps fund active maternity and children's wards, and units that treat tuberculosis, HIV, and leprosy.
Additionally, SRF continued to support Dr. Tom Catena in the Nuba Mountain region, home to nearly 750,000 people spread across an area the size of Scotland. Remarkably, Dr. Tom has been the only trained surgeon in the area for over a decade. SRF funds go to support his work—specifically the medicines, salaries for the Mother of Mercy Hospital staff, and medical equipment including a new X-ray machine. As a result, Dr. Tom and his hospital treat as many as 400 patients each day and Dr. Tom often works 20-hour days to offer patients the care they desperately need.
It is hard to underestimate the medical needs in South Sudan and the surrounding region, but that's what makes SRF's commitment so important. Beside our direct support for medical facilities such as Nzara Hospital and Dr. Tom's hospital, SRF has been instrumental in delivering over 50 tons of medicine and equipment in 2017.
Education
Perhaps the most hopeful vision for South Sudan can be seen on the faces of students at the schools that we support. For instance, with your help we funded major expansion and built four new classrooms St. Mary's Primary School in the Tombura- Yambio Catholic Diocese, a school where more than 900 students were enrolled by the end of 2017. As enrollment continues to increase, we have already pledged to build two more classrooms in 2018.
Additionally, SRF continued funding the Bishop Abangite College of Science and Technology High School, which remains the only Catholic secondary school in Yambio and provides an education to over 1,000 students. At this school, SRF recently helped complete the construction of two new classrooms and provided critical funding already in 2018 to provide desks and other supplies for the new addition.
SRF continues to support Loreta Girls Primary and Secondary schools, which just celebrated their tenth year. This school, which your support has made possible, provides a safe haven for girls so they can receive an education. Likewise, our support for orphanages and schools across the region help all children in need to receive not just an education, but shelter, and other basic necessities, which often includes food programs so children can remain in school.
Finally, your investment extends beyond primary and secondary levels. In fact, SRF's aid has been instrumental in sustaining the Catholic University of South Sudan—the one university operating in the country. Just this last year, the University held its fifth graduation ceremony in Juba. A total of 253 students graduated with degrees in Economics and Business Administration, Education and Agriculture.
SRF Impact
$3.9 million total contributed by Sudan Relief Fund to positively impact those suffering in the region
Across our social media platforms, we reached more than half a million people with information and videos of South Sudanese plight—this resulted in nearly 200,000 people taking action through our Facebook page
$200,000 in funds sent to Bidi Bidi 7
David Dettoni, Director of Operations, testified before Congress on the current state of South Sudan, raising awareness and increasing knowledge about the struggles and extreme conditions facing people in South Sudan
$1,100,000 in emergency refugee aid distributed
SRF had three media appearances on EWTN and six articles published in national newspapers helping to reach a broader audience of Catholics and non-Catholics with our work and the ongoing challenges in South Sudan
Supported medical care for 400 patients daily through our funding of Dr. Tom Catena's work in the Nuba Mountains
Bidi refugee camp where over 276,000 refugees reside.
900 students enrolled at St. Mary's
1,800 students are enrolled and 253 students graduated last year from the Catholic University of South Sudan
Financials
Due to the generous contributions of donors like you, Sudan Relief Fund not only continued our core projects and fully funded our existing commitments, we also increased aid to refugees and met the extraordinary needs that arose in 2017. Thanks to you and the generous donors that give to SRF, we saw a 32 percent growth in donations compared to the previous year. This growth is attributed to our new online presence, which has proven to be very successful, as well as generous support from individual donors and planned gifts.
Our grant funding to the region increased by 52 percent over 2016, meaning that we were able to invest even more in our life-changing and life-saving programs. Partners and recipients of our grant funding included various Catholic dioceses in the country, Sudan Catholic Bishops Conference, Catholic Medical Mission Board, the Mother of Mercy Hospital run by Dr. Tom Catena, and Solidarity with South Sudan. In total, Sudan Relief Fund has contributed $3.9 million to the region, positively impacting the lives of those suffering in South Sudan.
Meet the Team
Bishop Eduardo Kussala
Bishop of Tombura-Yambio diocese in South Sudan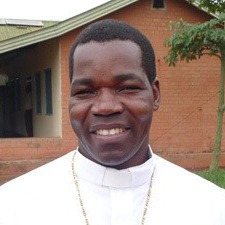 Eduardo Hiiboro Kussala is the Catholic bishop of Tombura-Yambio diocese in South Sudan. When he was nine months old, his mother was killed when their village was attacked and destroyed. He lived with his grandmother in a refugee camp for five years and when they returned to Sudan they lived in the Sudanese Internal Displaced Persons Camp. These early experiences shaped Bishop Kussala's passionate dedication to peace. During the Sudanese civil war he was involved in providing pastoral services to over 42,000 Sudanese refugees in the Central African Republic, and was head teacher of a secondary school in the refugee's camp. In 2008, Pope Benedict XVI appointed him bishop of the Diocese of Tombura-Yambio. Bishop Kussala holds an MA in Bioethics in addition to Government Politics and International Relations, and a PhD in Moral Theology. He is the author of several articles and three books. His latest book, Reconciliation, Healing and Peace in South Sudan: Reflections on the Way Forward, focuses on the importance of learning from the mistakes of the past to prevent them in the future. He emphasizes that faith plays a fundamental role in the process of preserving the nation for future generations.
Neil Corkery
President, Board of Directors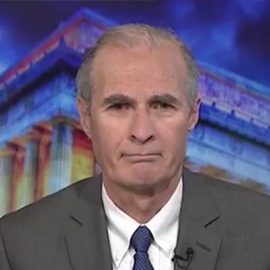 Neil has served as the President of the Board of Directors of Sudan Relief Fund since 2013. Prior to that he served for eight years as Executive Director of SRF. During his long service to SRF, Neil has traveled frequently and extensively to South Sudan. This has provided him the opportunity to develop close working relationships with the bishops both in Sudan and South Sudan: in particular, the President of the Sudan Catholic Bishops Conference, Bishop Eduardo Kussala; and the Apostolic Nuncio, Archbishop Charles Balvo. Neil has also built effective partnerships with numerous groups working in the country, especially: Solidarity with South Sudan; Aid to the Church in Need; Catholic Medical Missionary Board; and various religious congregations working in the field, such as the Comboni Missionaries, the Jesuits, the Congregation of Christian Brothers, the Congregation of the Holy Spirit (Spiritans), and various Franciscan communities.
David Dettoni
Director of Operations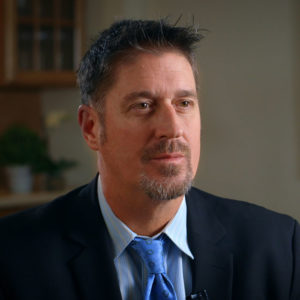 David currently serves as the Director of Operations for Sudan Relief Fund. Previously, he served as the Director of Operations and Outreach at the United States Commission on International Religious Freedom. He also has federal legislative experience and an MA in Theology. He has led many delegations to Africa and is well-respected for his on-the-ground knowledge. He has testified before Congress on these issues and continues to work on the region through his role at SRF.