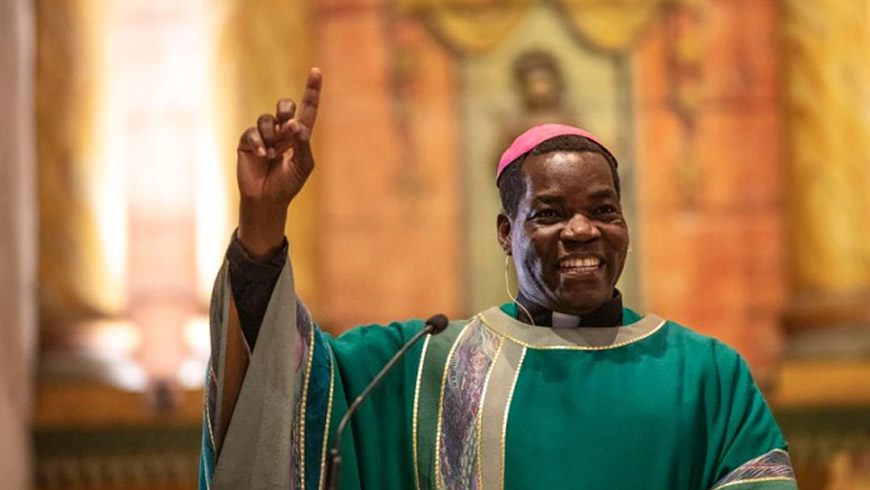 Bishop Kussala Urges Conversion and Dialog as Path To Peace in Wake of Sudan Military Takeover
Bishop of the Catholic Diocese of Tombura Yambio in South Sudan, Eduardo Hiiboro Kussala, issued a message urging reconciliation and avoidance of human rights violations, in the wake of aggression by military forces who seized power in the northern nation of Sudan in October.
The nation of Sudan was approaching a deadline to turn their transitional government over to civilian rule when the military instead detained the interim prime minister, Abdalla Hamdok, among numerous others, and claimed control under the leadership of military general, Abdel Fattah Al-Burhan. Since that time the country has remained under military command.
In his Solidarity Message of Hope and Courage to the people, Bishop Kussala said, "We have been saddened by the event which has befallen you during these last days, where armed confrontations with civilians have erupted in the Capital of Sudan, Khartoum. This is not good news for us, neither for you or any peace lover."
The Interfaith Council for Peace Initiative reports that "scores of people" have been killed or injured, as civilians took to the streets to protest the violation of the peace agreement that kept Sudan a comparatively free country since the 2019 ousting of former president Omar Al-Bashir. Bashir's presidency was marked with a history of brutality and disregard for human rights.
"Such heart-rending scenes of innocent lives dying in the streets wound the conscience of a nation," said Bishop Kussala, who implored "let the Sudan sacred ground not be soaked once more in fraternal blood. The sadness of parents burying their children has to stop."
Bishop Kussala, who himself was raised in displacement camps, has been a prominent voice campaigning for peace in the region for years. He stressed how the area's humanitarian situation is already precarious with many people lacking basic supplies due to COVID complications, and to avoid exacerbating the difficulties with violence.
The bishop exhorted the people to pray and fast for reconciliation and conversion of hearts while the nation struggles with a sense of despair following the military coup. "This is a time for prayer. This is a time for fasting. This is a time for conversion for all in this country," he said.
Bishop Kussala further called for a spirit of true and honest dialog as a path forward, and shared passages from the Qu'ran showing that its teachings also forbid aggressive warfare and admonish peace.