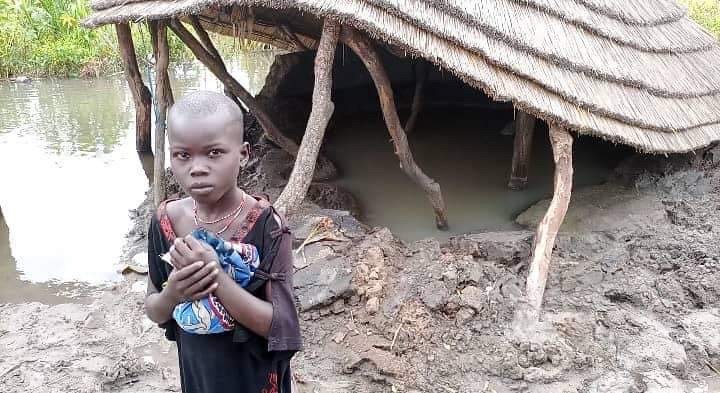 Early Rains Cause Widespread Flooding; Hundreds of Thousands Displaced as Farms and Livestock Destroyed
Nearly 400,000 people in South Sudan are stranded or displaced due to widespread flooding that submerged homes, swept away livestock, and destroyed farmlands, according to an announcement by the UN humanitarian agency, OCHA, on Tuesday. Families are left homeless and without livelihoods, as vulnerable populations like the elderly or infirmed remain behind without the means to get out.
Sudan Relief Fund partners on the ground have confirmed the news, stating, "Floods have displaced thousands and crops are washed away. I pity the children, who as of now have gone almost a week with no proper nutrition for survival. We don't know what will happen next." The photos in this story are real images of the disaster taken by our partners.
The extent of flooding has made it a challenge to bring aid to affected communities or rescue stranded victims, since flooded roads have rendered transportation routes impassable. The country does not have the means to airlift people out of danger zones or drop relief supplies by air.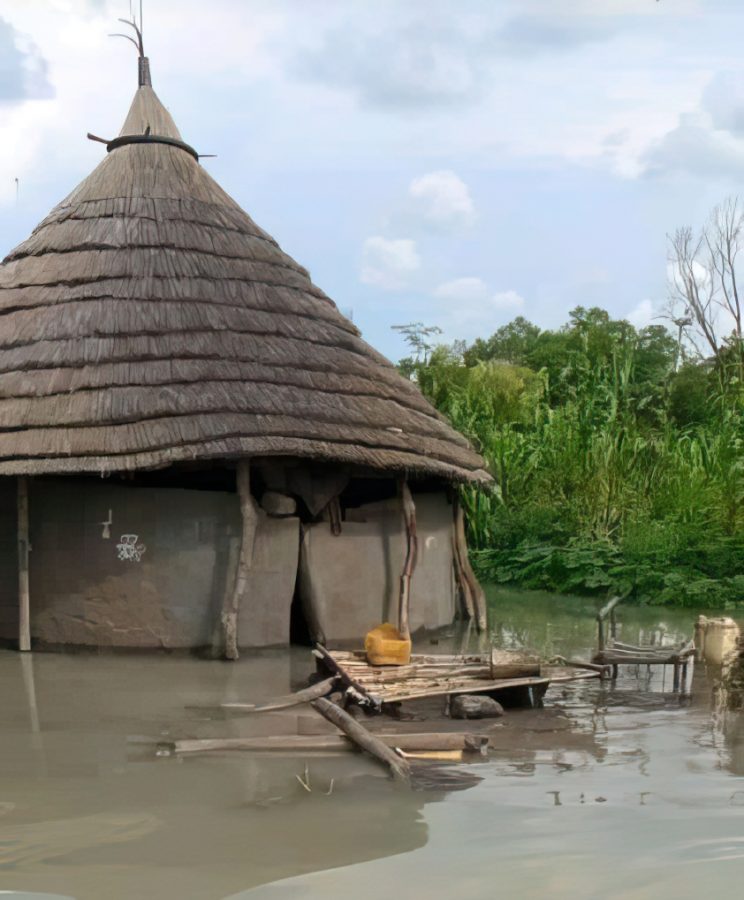 The majority of flooding is concentrated in the areas of Unity and Jonglei states, according to the UN agency. Seasonal rains came early to the country this year, and soon the nation will be entering their typical rainy season, spurring the OCHA to warn of "more heavy rains and flooding expected in the coming months."
Many residents of Jonglei fled to the state's capital city of Bor, but local resident Michael Gai, who sought refuge there himself, reported many were unable to move to higher ground because the flooding is "coming from all different directions – east, south, north and west."
This natural disaster is the latest flood following a similar deluge that happened a year ago, from which 100,000 of the displaced still have not returned to their farmland – much of which never fully receded and remains under water until now.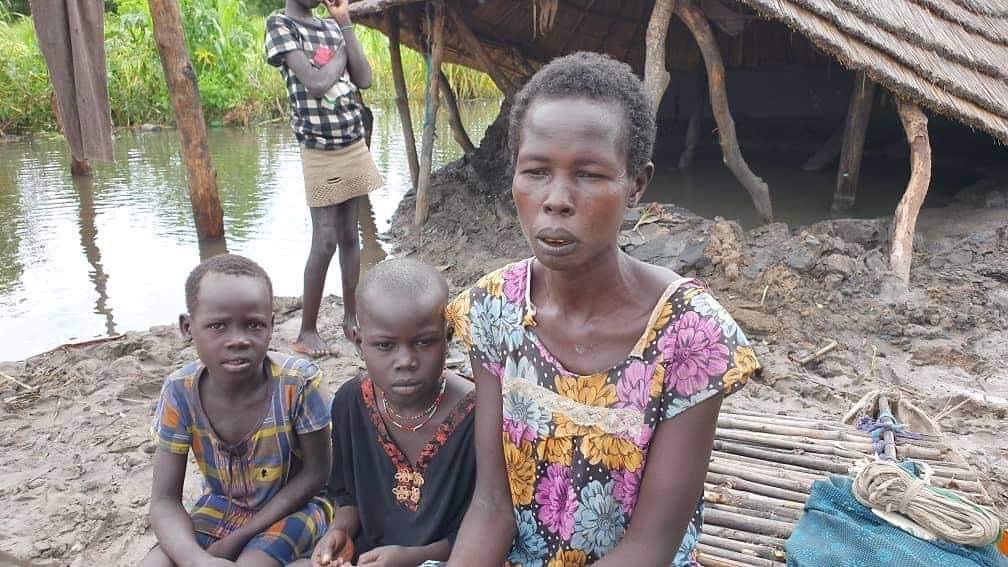 The already impoverished nation of South Sudan is facing greater food shortages and even higher prices on essential commodities. With flooded crops destroyed and transportation of food and resources hindered by non-passable roads, locals are seeing prices skyrocketing. Even areas unaffected by the floods are feeling the effects of rising prices, since vendors can't get their products to markets.
The crisis is exacerbated by nonexistent social programs in the nation, where there is no insurance to compensate for losses of property or livelihoods, and no welfare provisions for those who have nothing left.
According to a 2018 report by the World Bank, four out of five people in South Sudan already live in "extreme poverty." The OCHA said more assistance is needed to scale up the response in order for humanitarian agencies to reach afflicted communities.