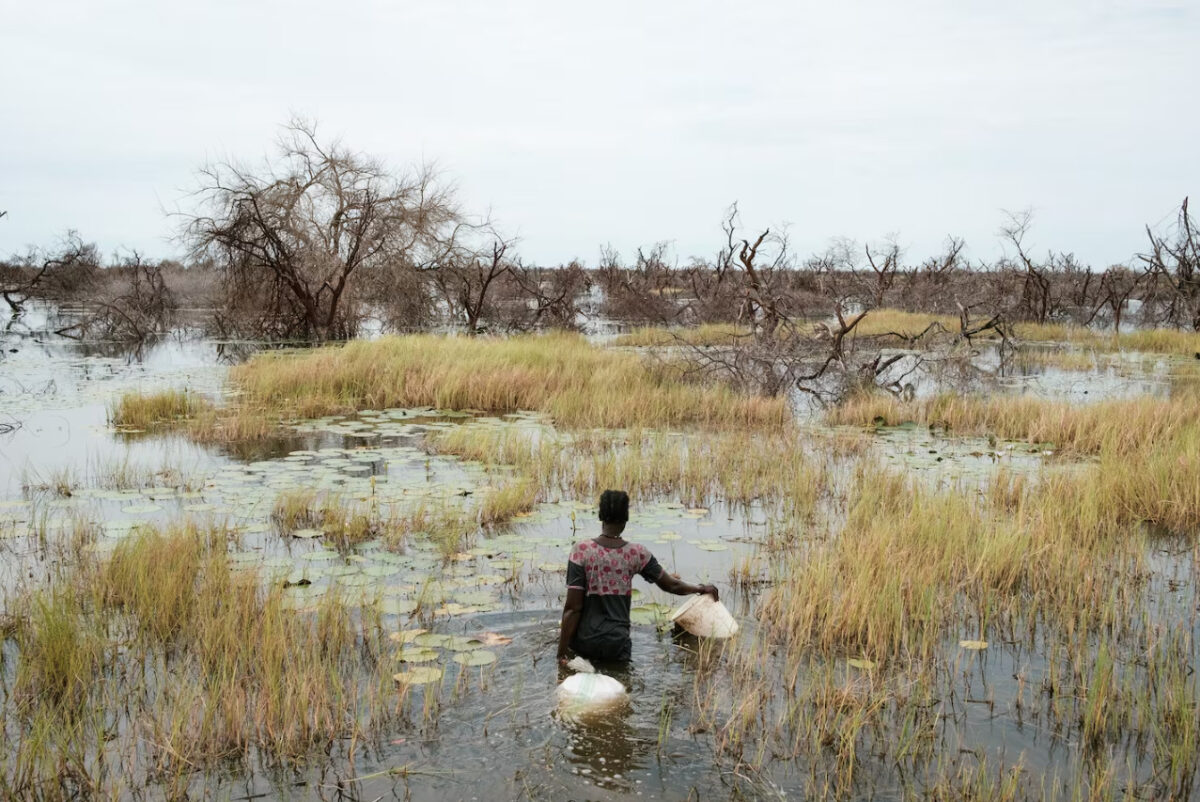 Eating Water Lilies to Keep from Starving
Chronic Flooding Intensifies One of World's Worst Food Crises
"I am just so, so tired," says Nyaguey, a 43 year-old mother. Before the land in South Sudan became flooded, she was a corn farmer with a small but livable income. She could buy sugar, coffee, and shoes for her children.
Now her home is submerged and her village is one of the last remnants of land protruding above the water. Her entire days are consumed with slogging through floodwaters for miles, searching endlessly for underwater stalks of the water lily plant that has become her family's only food source.
Since the waters consumed cropland and reduced livestock to dry bones, desperate residents are eating whatever they can find.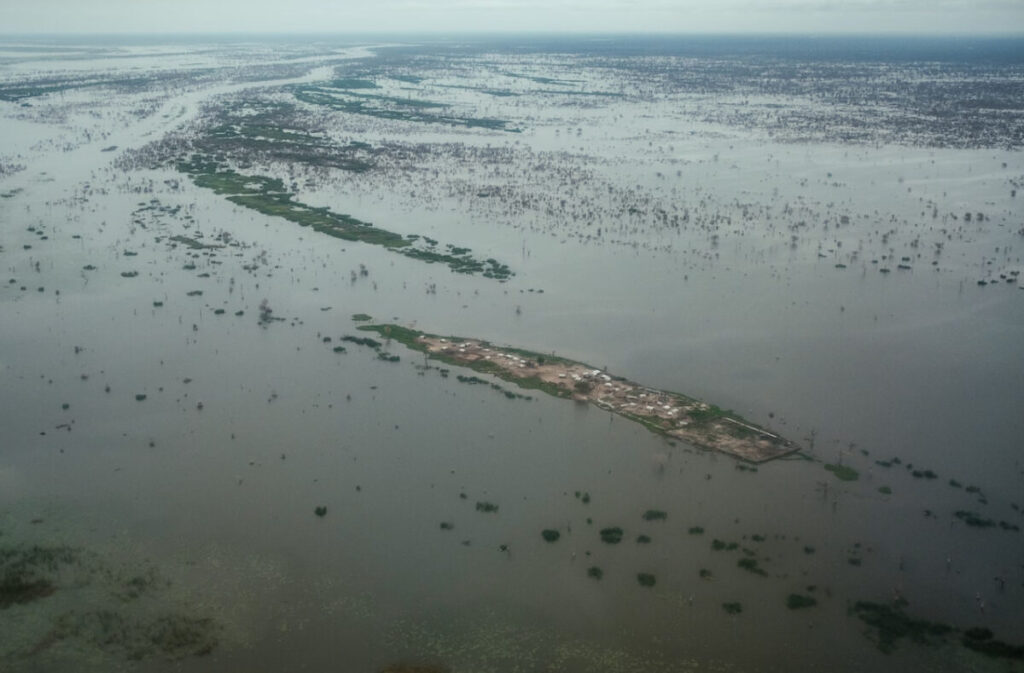 Donate now
Many who venture into the swampy shoals die from poisonous snakes that lurk in the murky water. Others suffer chronic diarrheal illnesses. All have become undernourished and vastly more susceptible to disease.
Once their bags are filled with stalks, the work is not over. Water lilies are bitter, hard for the body to digest, have little nutrition and require hours of manual labor to cut, pound, dry, and sift in order to make the plant barely edible.
Despite the risks and grueling work, Nyaguey returns each day to repeat the rigorous process. What other choice is there, she asks? "As long as my children are alive," she says, "I'll keep going."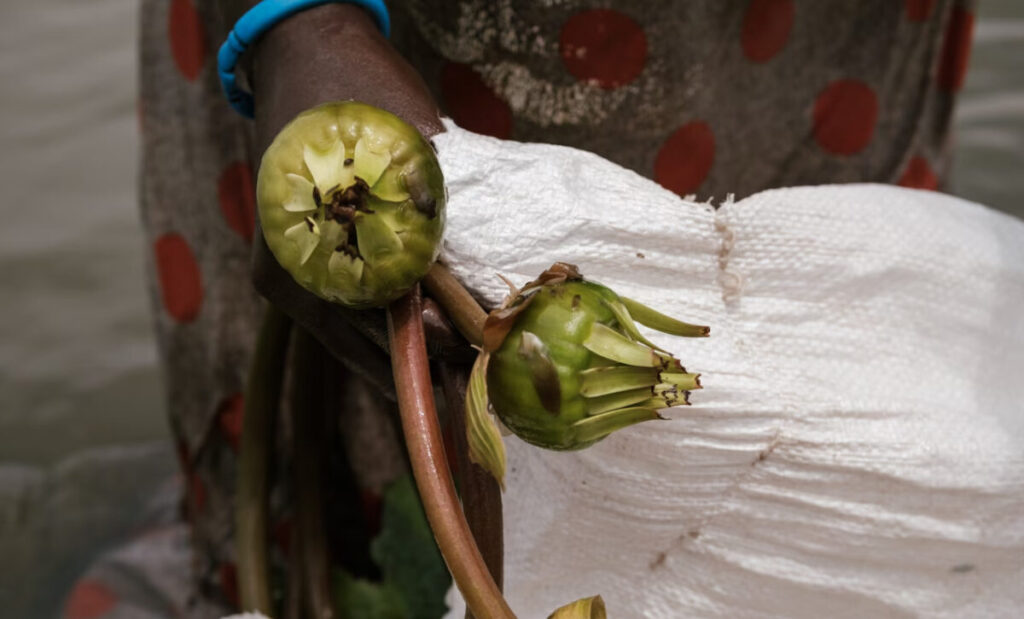 Donate now
"We are very, very vulnerable," said Reik Chatiem, a deputy administrator in the same county.
Parts of South Sudan have been covered by standing floodwaters for years. In a primarily agrarian nation, over one million displaced people fear their livelihood has been swallowed up by an expanse of water the size of Lake Michigan.
So for now, people like Nyaguey will get up and wade through the floodwaters in search of their last food source, and try to survive another day.